Instant PC: 10 Ozzie Smith Cards That Help Chart a Mystical Career
When you click on links to various merchants on this site, like eBay, and make a purchase, this can result in this site earning a commission.
With so many different base cards, subsets, parallels, memorabilia cards and autographs, building out a collection for a single player can be overwhelming.
Luckily, the 10-Card Instant PC article series is here to help.
There are more than 7,000 Ozzie Smith cards, according to the Beckett database.
So where does one begin putting together an Ozzie Smith PC?
These ten cards serve as an excellent representation of his playing career and footprint on the hobby, making them a great place to start.
1. 1979 Topps #116 Ozzie Smith RC
This 1979 Topps card and the matching O-Pee-Chee release are the only true Rookie Cards of Smith, though he does also have an oddball card in the 1978 Padres Family Fun set. Good luck finding a well-centered version of this card.
Buy on: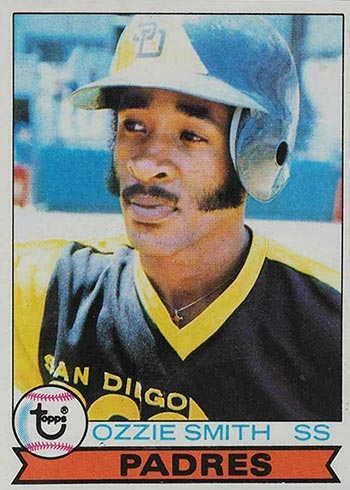 2. 1982 Topps Traded #109T Ozzie Smith
The 1982 Topps Traded set is best known for a Cal Ripken Jr. card that has long been one of the most valuable cards of the 1980s. However, it also features the first Topps card of Smith in a St. Louis Cardinals uniform. He was traded from San Diego in exchange for Garry Templeton in a six-player deal on December 10, 1981.
Buy on: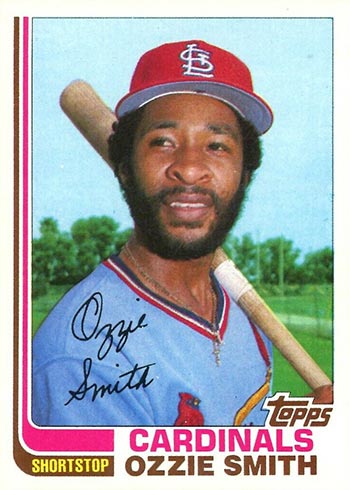 3. 1990 Upper Deck #225 Ozzie Smith
Smith doing what he does best — turning a double play. A player from the rival Chicago Cubs sliding into him. The Wrigley Field ivy in the background on what looks like a sunny summer day game at the Friendly Confines. It may be junk wax, but it's well worth the handful of pennies it would cost to add to your collection.
Buy on: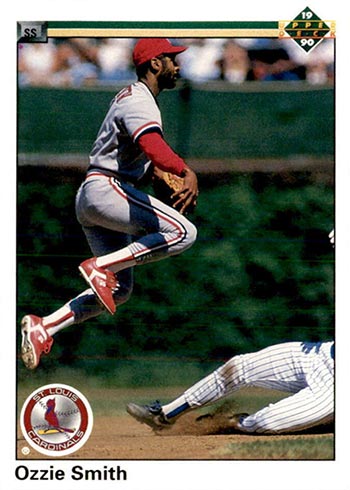 4. 1994 Fleer Pro-Visions #5 Ozzie Smith
There are plenty of over-the-top designs in the Fleer Pro-Visions sets, but this one might take the cake. From his baseball-adorned wizard robe to the yellow brick road to the wizard's castle off in the distance, it's a fitting depiction of his nickname and a nice nod to an iconic film.
Buy on: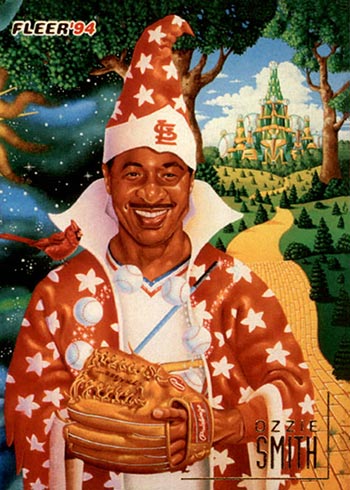 5. 1995 Pinnacle Team Pinnacle #TP5 Ozzie Smith/Cal Ripken Jr.
Pinnacle used shiny Dufex technology extensively on insert cards and parallels at the height of the chase card boom. The double-sided Team Pinnacle inserts first showed up in 1992, and they were a staple in the product line for years. This one captures two Hall of Fame legends who started ten All-Star games together over the course of their careers.
Buy on: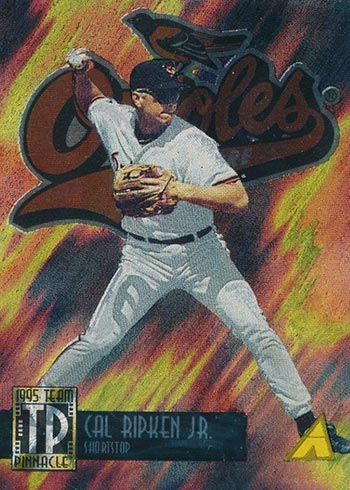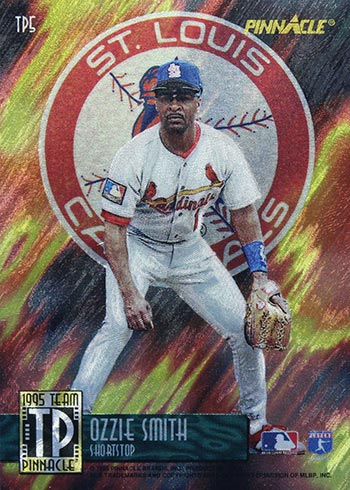 6. 1997 Upper Deck #161 Ozzie Smith "Final Tribute"
Smith announced his plans to retire at the end of the season on July 19, 1996. The Cardinals had brought in a young Royce Clayton as his replacement and he had moved into a part-time role, but he still hit .282 with a .358 on-base percentage in 261 plate appearances in his age-41 season. This Upper Deck card from the following year is a great bookend to his playing career.
Buy on: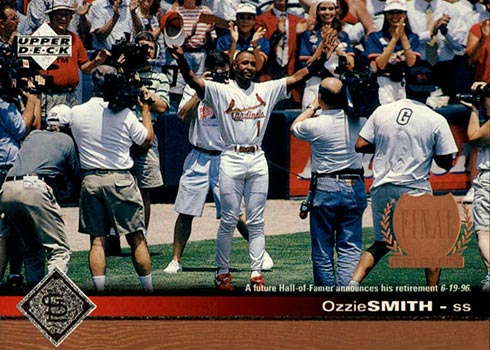 7. 1997 Donruss Elite Passing the Torch #12 Ozzie Smith/Derek Jeter
Ozzie Smith called it a career at the conclusion of the 1996 season. Yankees star Derek Jeter was fresh off AL Rookie of the Year honors and just getting started. They were two very different players from different eras, but the "Passing the Torch" hook feels appropriate here. There is also a dual-autograph version of this card numbered to 150. Good luck tracking one of those down.
Buy on: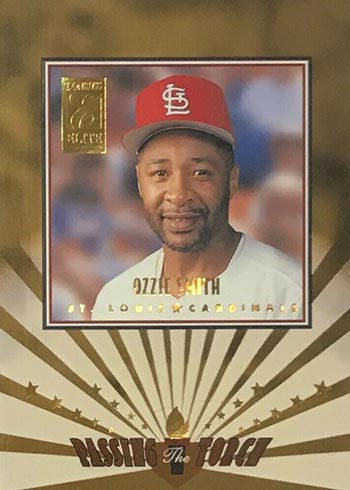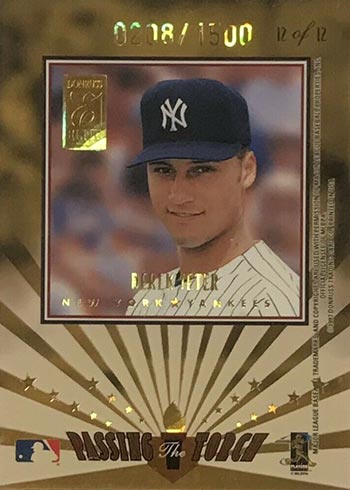 8. 2001 Greats of the Game Autographs #81 Ozzie Smith
The autograph era was starting just as Smith was wrapping up his playing career, so the bulk of his signed cards have come in the years since he hung up his spikes. If you're looking to snag an autograph of a retired player without breaking the bank, the Greats of the Game lines from Fleer during the early 2000s are always a great place to start.
Buy on:
9. 2017 Topps 1987 Topps Baseball #87-11 Ozzie Smith
The fact that Topps never featured a shot of Smith doing his signature flip on any of its flagship cards feels like a serious missed opportunity. Luckily, that mistake was rectified with this beauty from a 100-card throwback insert set included in 1:4 hobby and retail packs of 2017 Topps.
Buy on: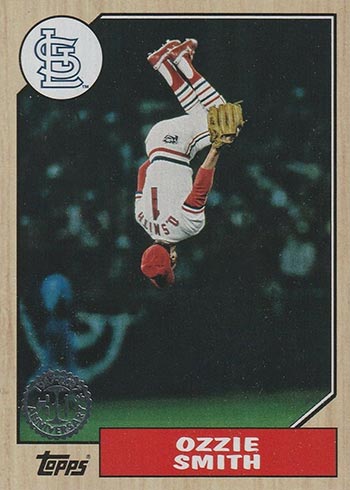 10. 2019 Stadium Club #276 Ozzie Smith
Stadium Club continues to set the standard for baseball card photography, and this Smith card from their 2019 set is a perfect example. What's not to love about this one?
Buy on: