Infographic Friday: 2012 Prestige by the numbers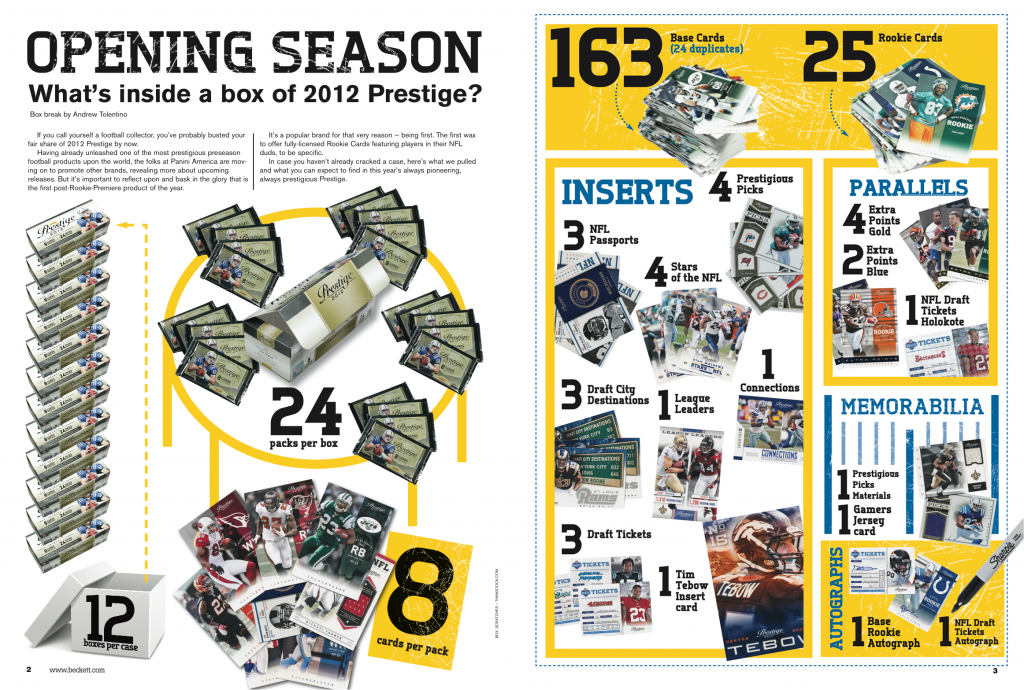 If you're a football collector, there's a high probability that you've already ripped into a box or two, or twenty of Panini's 2012 Prestige. But while you were busting, you probably thought to yourself, "Boy, I wish I could see this break in infographic form!"
Or maybe you didn't.
Either way, the fantastic design team here at Beckett just filed away this by-the-numbers take for the coming issue of Beckett Football. And we thought you might get a kick out of the informational sneak peek. Using the box we opened for our recent episode of Box Busters, we wrangled the cards, piled some stacks, and did some counting — all for the sake of hobby geekdom.
Click on the image to enjoy in greater detail.