Industry Summit Live Blog: Leaf's Brian Gray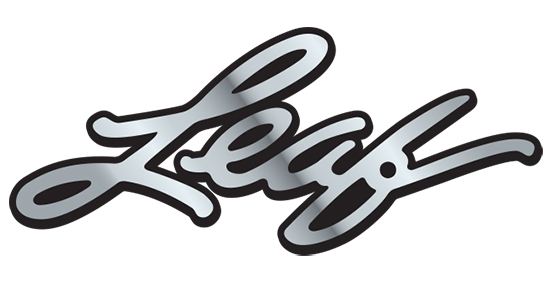 Leaf's Brian Gray is giving his annual address at the Industry Summit. Follow along for highlights and announcements, live blog style.
Leaf is committing to help promote National Baseball Card Day even though not in official capacity.
Is committed to organizing a broader National Trading Card Day in 2018 and inviting all card companies, sports and non-sport, to participate.
Relinquishing CHL license — found that hockey doesn't have a strong enough level of prospecting.
Has cut back on cut signatures as found market saturated, but still looking at a couple of products.
Greater focus on strong vintage hockey memorabilia versus hockey.
Floyd Mayweather autographs coming from Leaf.
For autographed memorabilia, Leaf has shifted to only Beckett Authentication.
Leaf will act as a Beckett Authentication submission center.
Gray feels strong about the industry being its strongest in five years.
Floor opened up to questions.
Question: Regarding more big names in Pop Century with on-card signatures versus stickers.
Hard to do on-card. Acknowledges that stickers not ideal. But on of the benefits is that makes cards possible not otherwise doable.
Will have a Daisy Ridley/Carrie Fisher dual autograph.
Other upcoming autographs include Iggy Azalea.
Question: What are your thoughts on exclusives?
Doesn't like them but others doing it so need to be competitive. Suggests could get worse in near future. Wants to work with manufacturers.
Question: What's the process of getting a celebrity to sign for the first time?
Certain level of celebrities simply not affordable. It's not enough money for them. Keep asking and sometimes get lucky. With Jennifer Lopez, it came down to donating to a preferred charity.
Question: What are your thoughts on digital cards?
Tonight, Leaf is hosting a digital dinner with digital salad. I don't get it. It doesn't make sense to me. They're doing a great job with it. People buy stupid stuff everyday.
Question: Any potential of seeing a Blackhawks-exclusive hockey set?
I don't think I could make a good product for the Blackhawks without logos. If the NHL calls us up and offers a free license, we would because we could do it good.
Question: Any upcoming soccer products?
We have a couple of upcoming signings with guys like Messi but Panini is doing a good job with soccer and there's enough out there.
Question: Any chance of a gaming card re-pack product?
Thought about it but legal issues involved. What do you call it? Not sure how gaming collectors would respond to it.
Question about pack products (tough to hear).
Foil packs are expensive — cost of about two hits. We tried base cards for hockey and it was the cost of a couple of hits. Some really liked it but realized collectors were chasing the autographs.
We hand collate our products to make sure things as planned.
We need to make our customers feel important.
Question: How many cards are held back for replacements?
Very little. For Metal Draft Football 15 cards total. Buys back on cards from eBay if have to. If we held back stuff, why wasn't it in packs.
Question: What about players who don't want to sign?
Last year had player signed to deal for $5 per autograph. When stock went up before draft, was told wouldn't sign for that much. Gray says he would call team projected to get drafted to and said would let them know he wouldn't honor his deal. Agent got angry but called back a short time later and had autographs back next day.
Without license, doesn't have to worry about Players Association.
Question: What are your thoughts on breakers?
Breakers are important, but manufacturers making products to fit them might be short-sighted. We need to make many different types of products. Some breakers will survive but not a lot. There is no barrier to entry.
Question: What are some of the other company's shortcomings?
Nobody's perfect including Leaf. A couple years ago Leaf Q put out a Jerry Rice card of him with the Seahawks. Every company has things to do better. Every company has done things to fix things. Companies are stepping up now. Dealers hold the purse strings.
Question: What are your thoughts on products being married?
* Term refers to making dealers to buy a weaker product in order to buy a hot one.
We don't do it per se, but we take care of Leaf customers first. If people order from a distributor normally then look to order direct that's rare, they'll get what's left after regular customers taken care of.
Question: What are thoughts on redemptions not having parallel named?
It's a surprise element. If redemption card has numbered parallel noted, it's finite. We'd rather not have any, but this makes it more fun.
Gray asks audience what they think about a MAP policy on Leaf products for first 21 days.
Attendees to receive a White Box with an Executive Collection Cut Signature card as they leave.