Industry Summit Live Blog: Leaf Trading Cards' Brian Gray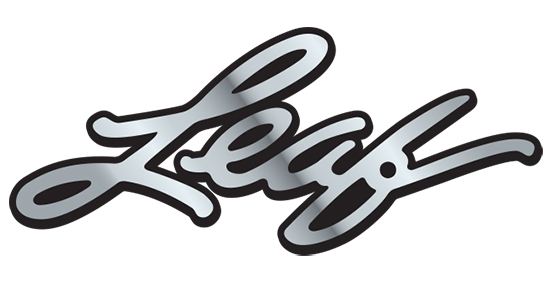 By Ryan Cracknell | Hobby Editor
Brian Gray has taken the podium at the 2016 Industry Summit from Hawaii. Below is a live blog capturing highlights and key points from his address.
Hit refresh for frequent updates.
Not going to spend a lot of time talking specific topics.
Addressing how brought draft football products out as a premium product.
2016 Leaf Football Draft Lineup: Metal Draft, Ultimate, Trinity, Draft Retail.
Draft Retail not a very profitable line but exposes hobby at retail level.
2015-16 Leaf Hockey Lineup (including new ones):
Metal
Enshrined
Heroes and Prospects
Genesis
Stickworks
ITG Used
Leaf Pearl
Superlative
Leaf Ultimate
Sportkings Hockey
Lumber Kings Hockey
Masked Men
Adding signed baseballs to memorabilia lineup with lots of high-end names.
Making buyback products because customers want them. New one is Leaf Millennium ($1,000 SRP) — worst card is a Michael Jordan autograph.
The return on investment should be the joy you have opening a product.
Oval Office returning in 2016.
Multi-sport products: Leaf Q, Sport Heroes, Sportkings, Leaf Game Used.
One of goals is to reinvigorate things like Sportkings that had been run into the ground.
Originals Wrestling is returning. Signature Series Wrestling also on the way. Signature Series to include cut signatures of Andre the Giant, Vince McMahon Sr.
Metal Tennis being introduced.
Daisy Ridley (Rey from The Force Awakens) confirmed signer for Pop Century.
Hobby is in a better place now than it was two years ago. We have a chance to grow into something we are proud of again.
Opening up floor for Q&A.
Have you thought anything about racing.
We had some discussions but we decided it wasn't for us. It's a category that needs to be raised from the dead.
Have you thought about do a Negro Leagues set?
Yes, but photography is a challenge. That said, the content is so compelling. Art might be the way to go.
Am I going to find Jose Abreu in Best of Baseball anymore?
He's not good enough. We're very selective about those products.
Any luck with Tim Duncan?
I offered him $200 a card and he turned me down.
Will Leaf Pearl Hockey cost $1,000?
Price hasn't been set yet. That's the last thing you should do. Likely $400-1,000. Won't release until Canadian dollar improves.
What are your thoughts on shrinking number of hobby shops?
It sucks. We have online dealers and group breakers and they're good. But it's tough on shops. It's not exclusive to the hobby, though. Look at Circuit City. Focus on the right thing with your customers. The reality is [online dealers] aren't going away.
Topic of exclusives brought up.
Called Panini to find out when Contenders Draft comes out so they don't overlap and cannibalize each other. Example of how companies can co-exist for good of industry.
Says will stop player exclusives if others do as well.
On licensing.
We're going to make the products we can do well. No logos might not be as compelling but good for those looking for ink.