Important Beckett Grading Changes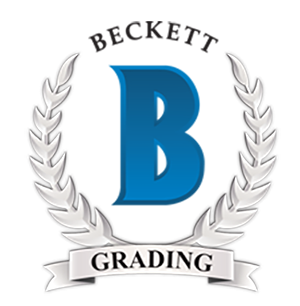 By Jeromy Murray | Vice President, Beckett Grading & Authentication Services
Here we are, four months into 2017 and the grading market continues to evolve. At the start of the year, Beckett Grading made a major change implementing a five-day grace period for all 10-, 20- and 45-day services.  At the time, we thought this plan would help us examine the cards the way we needed to, encase the cards the way you expected us to, and get the cards back to you in a reasonable time frame. I was wrong. That wasn't the right solution.
And now we're going to fix it.
In December, I mentioned how the market in 2016 was like nothing we had ever seen. I actually referred to it as a perfect storm of hobby happenings. I didn't think it could get any busier or that the market could get any stronger. Again, I was wrong.  The first quarter of 2017 has been even busier then I could have ever expected.  This business has grown through an increase in mail-in orders, additional shows and events we attend, and the emergence of our new authentication service.
It was obvious we had to make some adjustments to meet this growing demand and give you what you expect. Recently, we pulled in some of our customers, trusted members of the collectibles community, and employees within the company to come up with a plan that would give you the service, turnaround time, and quality you expect from Beckett.
You may have seen the new submission form or read one of the many message board posts about the change. But I want to address this directly to you and explain what we are doing and why. The changes revolve around our grading prices, guaranteed turnaround times, premium service levels, pricing and sub grades.
Turnaround Times
Beckett is the only company in the industry that continues to offer guaranteed turnaround times.
It has been brutal the first three months trying to keep these deadline dates.   We've slipped on that guarantee a few times over the last few months. Simply put, that is not fair to you and your customers.
In my 17 years with the company, before 2017, we missed deadlines on two orders. Yes, just two orders.
We have to get back to that standard and give you what you expect from Beckett, which is the option to have your cards shipped when you need them to ship.  This new policy resolves that issue and gives you a choice.
Premium Service Levels and Cards
We are introducing a guaranteed, premium service (2, 5, 10-day) and a non-guaranteed service.  More information about these services can be found here. We feel with these options and changes, it will allow customers to pick and know exactly what they are getting from BGS.  If you need your cards back in an exact time, we have that. Guaranteed. No grace periods on premium services.
If you are not in a hurry and want to save some money, we have that service available, too.
We have never been a company that calls you after the cards are graded to inform you that you owe us more money because of the grading.  I see the reasoning behind this and why many people don't mind paying those extra fees. But we like to keep things simple while still keeping a close eye on those higher-priced pieces.
With that said, we are requiring all cards that are valued $500 or higher (high Beckett book, ungraded value) to be submitted at one of our premium levels.  This allows the cards to be in and out of here as quickly as possible with the level of attention they deserve. I am sure you want those pieces back sooner, too.
Pricing
We don't require a membership or require you to pay a grading fee based on its value after grading.  We have always had a flat fee for grading and that flat fee has not been adjusted in years.
It's never a customer favorite to increase prices but with the product and services we provide, we had to adjust those rates in order to keep up with the submissions and services you require.
Sub Grades
The sub grade debate has been one we have kicked around for years.  Sub grades are a customer favorite.That said, we have come to find out, sub grades don't matter much on modern, lower graded cards.
To increase the importance of higher graded cards and to speed the turnaround times up, we have decided that on the new, non-guaranteed service, we will no longer be offering sub grades on modern (1981 to the Present) cards that grade 8 or lower. Cards grading higher than an 8.5 still have sub grades with our regular service. Sub grades are still going to be available at our premium levels, no matter what grade the card is.
Now let me answer and respond to some of the questions (and concerns) that have filled message boards and our emails over the last few days.
First, we are not changing our RCR prices at shows.  This was a major concern to our customers and that pricing is not changing.
Second, our goal is to ship all orders submitted under the non-guaranteed level as soon as we can.  We are not going to hold your cards any longer than necessary.  We want orders to come in and go out as quickly as we can.  The turnaround time for these orders is going to depend on demand, show schedules, etc.  While we estimate a 20- to 60-day turnaround on these orders, we will strive to be closer to 20 days.
Third, we're getting rid of the five-day grace period we recently introduced.  If you select a premium service, your cards will be graded and shipped on time—guaranteed.
Next, by nixing the grace period plan (which wasn't the right solution to introduce) it actually allows us to run monthly grading specials once again.  These are popular so we want to continue to offer them at shows and through mail-in submissions. Watch for these throughout the upcoming months.
Finally, I know the obvious thing you are thinking is "Why don't you just go hire more graders, keep the prices down, and get the cards back to me quicker?"  I really wish it was that easy!  It is extremely difficult to find trustworthy people that have the knowledge to jump right in and grade cards at the level we require.  Trust me, we are trying to get more graders and have actually hired a few over the last few months but it will take time to have them fully ready to grade cards at the levels we require. If you are interested in becoming a grader or know someone that is, please contact us through the Beckett Careers page.
I want to thank you for allowing Beckett to grade your cards and to be a company you have come to trust with your collectibles.  We hope these changes make sense to you and we are again able to offer you the products and services you need, respect, and desire.
I apologize for the delays over the last two months and appreciate your understanding, allowing us to work through them and make things even better.  The market is strong right now, which is exciting and Beckett Grading wants to continue to grow and provide you with all of your grading needs.
Sincerely,
Jeromy Murray
Vice President, Beckett Grading & Authentication Services