If you're looking for Friday the 13th trading cards, you don't have much to collect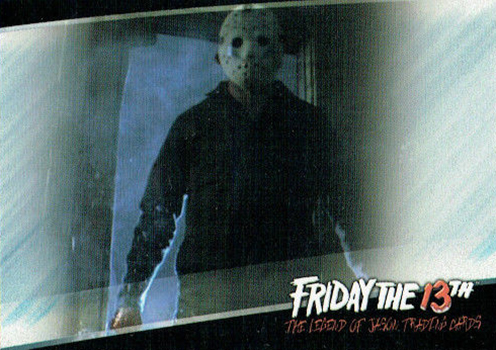 By Ryan Cracknell | Hobby Editor
Friday the 13th is one of the most iconic horror franchises of all-time. And while most of the sequels aren't as good as the original, they've helped keep the series out there. And who isn't more than a little creeped out by a plain hockey mask?
If you're looking to collect Friday the 13th trading cards, you don't have much to chase as far as mainstream releases go. But if you want to go all-in, be prepared to cross over into comics as well.
Friday the 13th Trading Cards
1993 Eclipse Jason Goes to Hell
So far, there has only been one full-fledged release dedicated to a Friday the 13th movie. The set? 1993 Eclipse Jason Goes to Hell. This is the ninth film to feature Jason Voorhees. And while the cards came out at a time when the hobby was evolving and inserts were increasingly important, it takes a traditional approach.
1993 Eclipse Jason Goes to Hell has a 110-card base set and that's it for what's found in packs. There's also one promo card.
Today, the set is actually pretty hard to find and commands solid prices given its simplicity.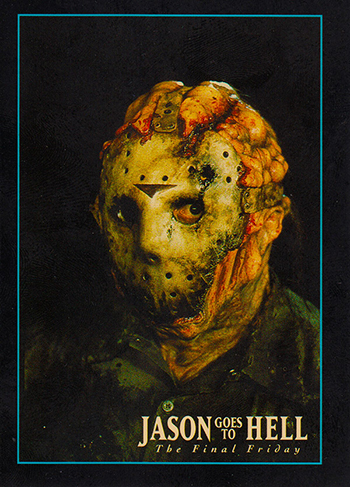 1993 Topps Jason Goes to Hell: The Final Friday Comics and Cards
Around the same time, Topps was branching out into comic books. So it was a natural extension for their comics to come with cards. Jason Goes to Hell: The Final Friday is a three-issue mini-series written by Andy Mangels and drawn by Cynthia Martin and Bobby Rubio.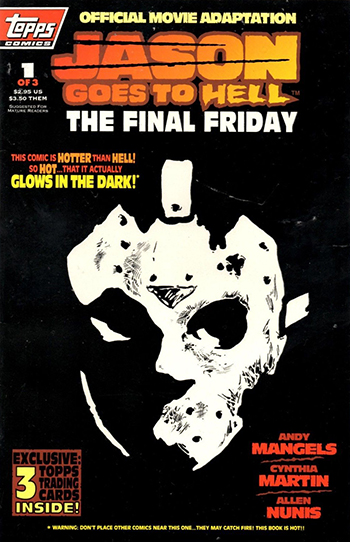 All three issues originally came polybagged with three different cards. This makes for a nine-card set. All use shots from the film, which shouldn't be that surprising as the comics are just an adaptation of the movie.
The easiest route to finding the Topps Friday the 13th cards is to probably track down the comics. Just make sure that they're either still sealed or the seller notes that the cards are included.
There's also a separate promo card advertising the comics and the bonus cards.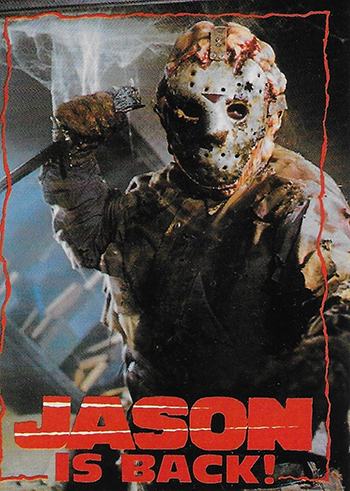 It's also worth noting that Topps released a couple of other comics with Jason. The most notable is the three-issue mini-series Jason vs. Leatherface, which mashes up Friday the 13th with The Texas Chainsaw Massacre. These comics don't appear to have cards, though.
2003 Cards Inc. Friday the 13th: Legend of Jason Preview Set
For a bit it looked like we might get a set of Friday the 13th trading cards covering all of the films. In 2003, British manufacturer Cards Inc. released a limited edition preview set heralding the Legend of Jason.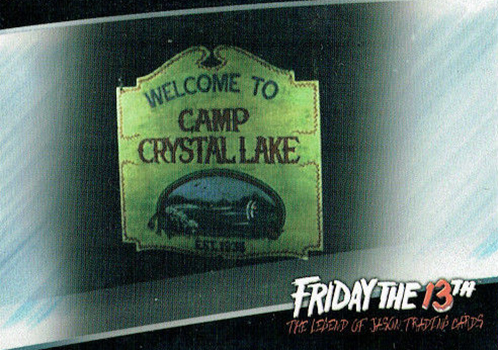 Usually, preview sets are a signal that something bigger is in the works. They can be a good, and much less risky, test to gauge interest in a license. For whatever reason, the full release never came to be.
The 2003 Cards Inc. Friday the 13th: Legend of Jason Preview Set has just nine cards. They're numbered FP1 through FP9. A total of 1,000 sets were produced.
And while this is sort of like a set of promo cards, there are also two additional promos.
Kane Hodder Autograph Cards
Kane Hodder, the actor behind the hockey mask, has a couple of autograph cards. While not officially connected to any of the films, it's an alternative when there's not much else.
The first came from a small company called Terror Cards XL. They sold cards directly through their website of a variety of horror personalities, Hodder among them. A portrait of Hodder is on the front along with him in his iconic gear.
The actor was also included in 2008 Americana II. Among the cards is a Private Signings Autograph numbered to 310.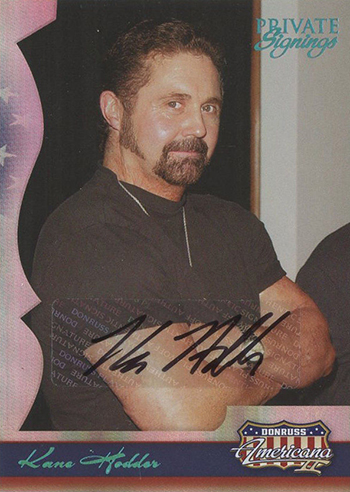 Are you a horror fan who would like to see a comprehensive Friday the 13th trading card release covering all the various movies?