If You Want to Finish Your Set of Ghostbusters Trading Cards, You'll Want to Buy Non-Sport Update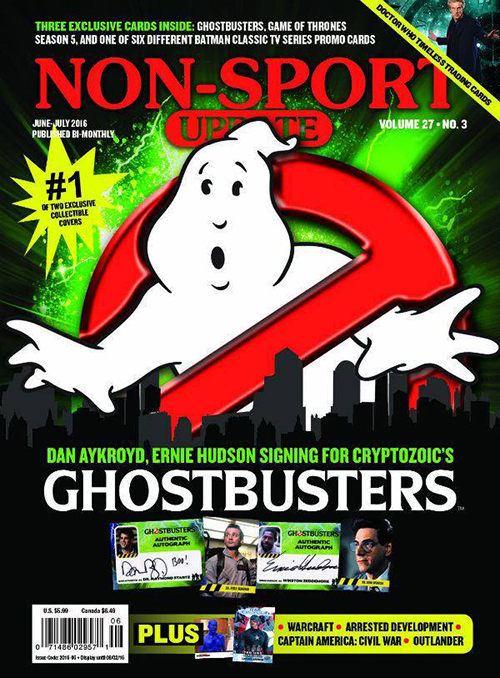 By Ryan Cracknell | Hobby Editor
Going for the full 2016 Cryptozoic Ghostbusters master set? Unless you hit the secondary market, you're going to want to buy the June/July issue of Non-Sport Update.
Usually, the magazine comes with exclusive promo cards. While the issue has a couple of those as well, this exclusive Ghostbusters card is part of an insert set. It's Character Bios #C9, Mr. Stay Puft, the deadliest marshmallow man to ever roam the streets of New York.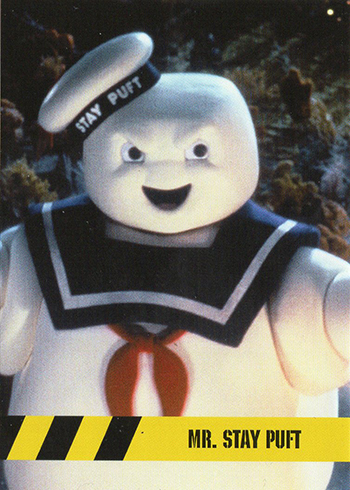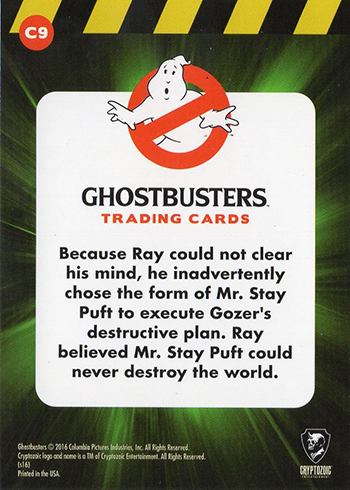 It's actually one of two cards in the Character Bios set that aren't in packs. Card #C8, Gozer, was given out as part of the Kickstarter campaign for Cryptozoic's Ghostbusters board game.
The June/July, 2016 issue of Non-Sport Update also comes with a Ghostbusters cover. But it's not the only cover. Diamond Distributing has a second cover featuring Doctor Who's Twelfth Doctor (Peter Capaldi).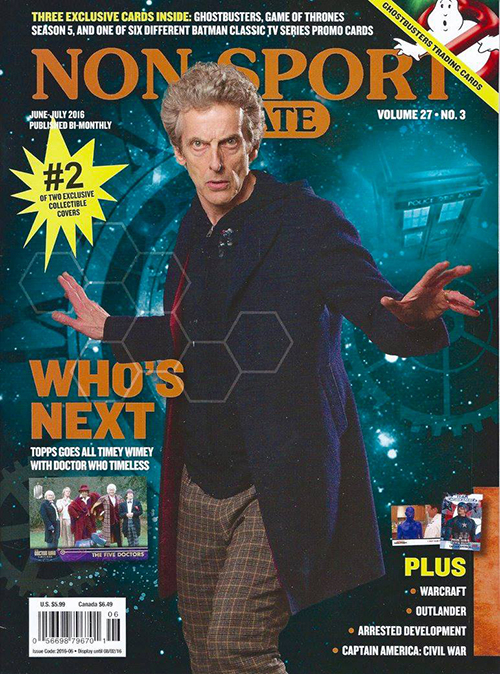 You can check at your local card store or comic shop for copies of NSU as well as major booksellers. If you can't find any locally, the issue can also be ordered online. Subscriptions are also available. You can usually expect promos and other exclusive cards like these in every issue of NSU.
Comments? Questions? Contact Ryan Cracknell on Twitter @tradercracks.