If there's one word to define the National Sports Collectors Convention, it's …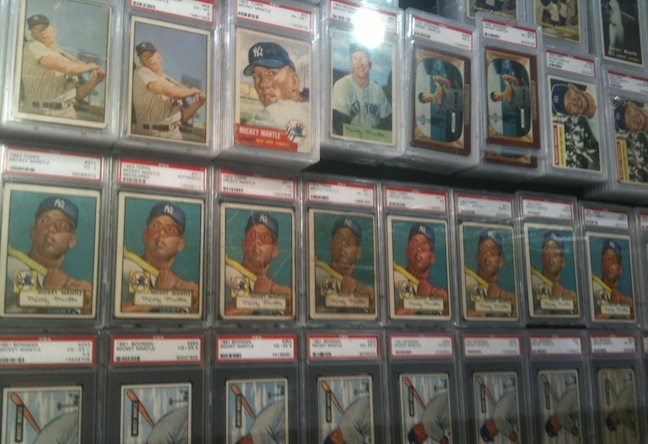 By Chris Olds | Beckett Baseball Editor | Commentary
As the final day of the National Sports Collectors Convention begins here in a few minutes, I find myself pondering just how I would sum up the show so far — in a single word.
Overwhelming.
The NSCC is overwhelming in how much stuff is on the show floor. There has to be a million cards up for grabs — between singles and boxes  — and that feels like a conservative estimate. There's so much yet finding that one card you have been looking for still might be elusive. It's a smaller show than, say, 10-15 years ago but it's still too huge to see.
The NSCC is overwhelming in its positive environment where, while collectors are standing in lines and on their feet all day, one can clearly see that the dedication to collecting and the thrill of the hunt trumps soreness and long lines.
The NSCC is overwhelming for me in that I have run into countless collectors who recognized me, signed a few autographs and, of course, gave them my annual custom show card.
The NSCC is overwhelming with the amount of reactions and discussions between collectors and manufacturers, dealers, etc. It's clear that there are many, many types of collectors — and plenty of people ready to help them out. Not every product is for everyone — and a show like this should be a reminder.
The NSCC is overwhelming in what you'll find. It's a museum-like experience even if one can't afford much of what is available. (Put me in that group.)
What's a single word that defines the show for you?
Chris Olds is the editor of Beckett Baseball magazine. Have a comment, question or idea? Send an email to him at colds@beckett.com. Follow him on Twitter by clicking here.