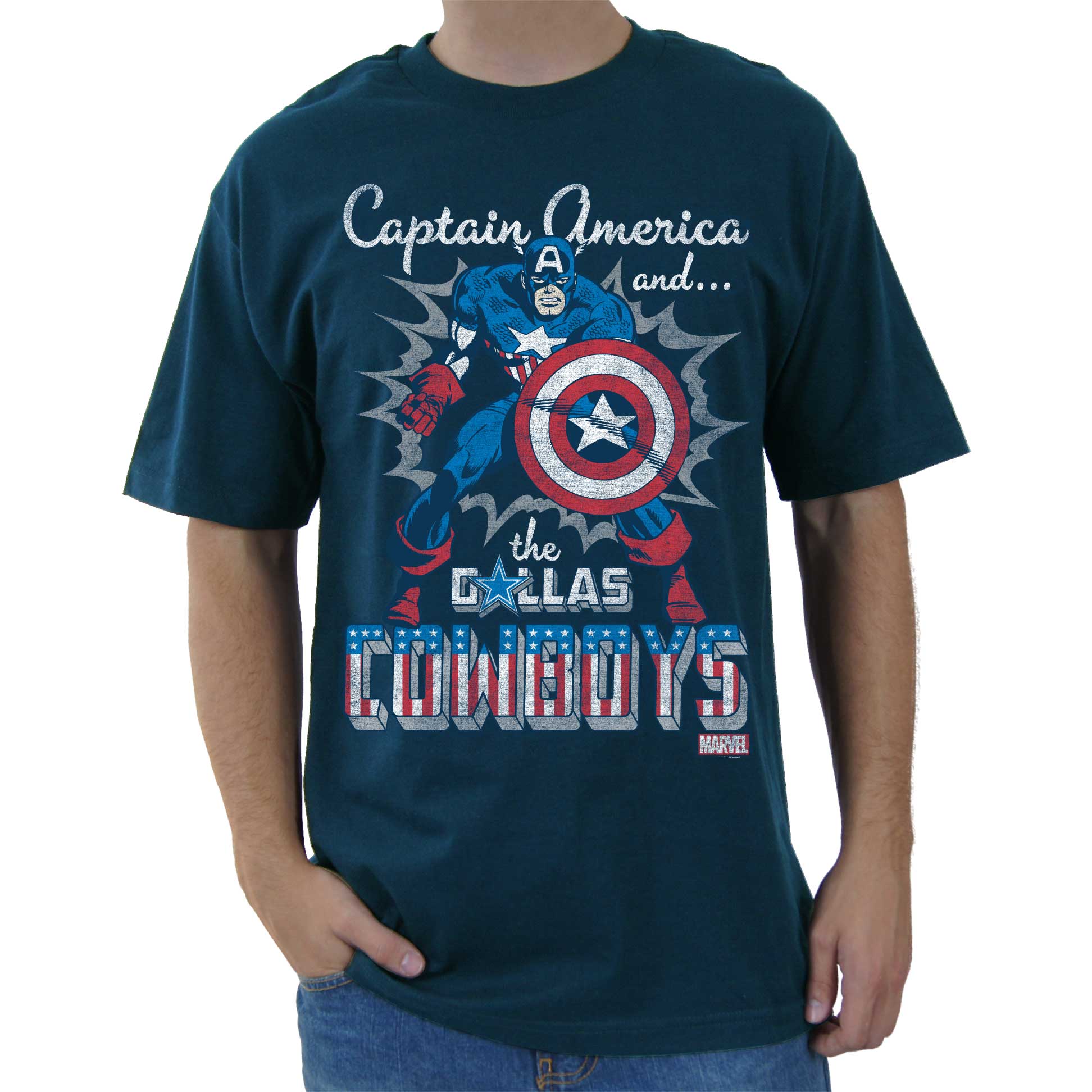 By Andrew Tolentino | Football Editor | Commentary
Image courtesy of Shopcowboys.com
In a recent Dallascowboys.com report, America's team announced a partnership with Marvel Entertainment — one that should add some depth to the 2011 roster.
"We are constantly looking for new and innovative ways to energize our fans, and what better way to combine our brand with some of the all-time great Super Heroes that everyone has grown up with," noted Cowboys Chief Sales and Marketing Officer Jerry Jones Jr.
In alliance with the Marvel Universe, the Cowboys are currently selling merchandise — namely t-shirts — featuring easily befitting Captain America, and will enlist the powers of other fictional forces in future releases. Iron Man and Spider-Man are obvious picks for the secondary, and the Incredible Hulk should carry the line, but there are still some questions about Romo's eventual replacement at quarterback.
As for how this news could impact the hobby, assumptions are speculative at best. While Upper Deck has an existing partnership with Stan Lee's living legacy, it lacks in NFL licensing. Much to many a crossover collector's chagrin (mine, in particular), no football card manufacturers have announced any related developments.
And they sure haven't made mention of anything like, oh, I don't know,  Jason Witten as Wolverine inserts — hint, hint.