If I Could Give You One Piece of Sports Card Collecting Advice for 2021
It's officially a new year. For many, it means a time for resolutions. Speaking from personal experience, these are often wishy-washy, broken in a couple of days and forgotten following a brief period of guilt. Over the years, I've become more a fan of having running goals and a sense of continual improvement and growth.
Getting better at something, whether that's a job, skill set, health or hobby, should always be on your mind, not for just one day that often follows a late night of festivities and, sometimes, a killer headache.
This year is different, though.
But there should be one overriding theme that needs to be constant: collect what makes you happy.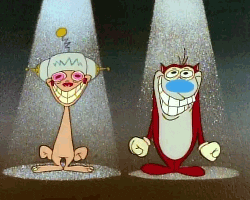 Fresh Starts
Thanks to the events of last year, January, 2021 is a great time for a fresh start in the hobby. The new NBA basketball card season normally kicks off in the fall. But thanks to the delay to the start of the 2020-21 season, it's just around the corner.
The 2021 baseball card season is coming up soon as well. That's normal, but there's still lots to look forward, especially if you're a rookie collector. Because of the very late start to last season, it made for sparse RC offerings. But that means all those 2020 debuts from high-profile prospects like Joey Bart, Jo Adell, Casey Mize and Nick Madrigal will start getting MLB Rookie Cards.
But with new card seasons comes more cards, more choices and, sometimes, more stress.
The Moment
As collectors, we often get caught up in the moment. We see something new and we naturally want to chase it. And just as we start digging in, another new batch of cards comes along and the cycle repeats. That was fine and realistic when there were less than ten products per sport each year. Now there's often 40-50 mainstream sets plus weekly side orders of online-only releases, both one-shot products and ongoing sets.
That makes focus more important than ever when it comes to collecting sports cards. I'm a strong believer that focus is a key to hobby happiness.
Just because there are lots of products out there, it doesn't mean that you're meant to chase everything. You're not. When you go to your favorite restaurant, you probably have some favorites. When it comes time to pick a movie to watch, you probably gravitate towards certain genres or filmmakers.
Sports cards are like that now, too. Each product is geared towards a specific audience. Forgetting this and chasing everything often leads to stacks of stuff you might like but most of that probably doesn't bring the kind of joy that a more focused collection could. If the only reason you go through old monster boxes is to look for forgotten cards of breakout stars, there's a good chance a lot of that is more accumulation than a personalized attention.
Hype Isn't Happiness
It's easy to get caught up in the hype of popular products and hot cards. But what other people are collecting doesn't mean that you have to.
If you haven't taken the time to figure out what kinds of cards you like. Is it a style of card? A particular type? A certain era? There's probably a few factors involved, but it's important to narrow it down. If you're still not sure, look at your favorite cards or the ones at the top of your want lists. What's the common thread that connects them? And don't limit it to eras and the type of material they're printed on. Price point is key here as well, especially today when there's a massive difference in price points.
Once you've figured out what you enjoy most about collecting, and that means really narrowing it down, everything else should fall into place.
When something new comes along that doesn't it with what brings you joy, don't worry about it. A pack or two might be fun, but going deep is more likely to result in clutter and neglected stacks.
If it doesn't make you happy, think of it as noise. If a set is truly made for a specific audience and it doesn't click with you, then you're not the target.
Move on.
Wait for to come along something that does speak to you. Or revisit a familiar friend.
Say No to Fomo
If a something comes along that you pass on or miss out on, don't worry about it. You're not actually out anything. FOMO, the fear of missing out, is natural in today's hobby. A lot of things happen online, including exclusive releases. These are often short in supply or available for a very limited time. That means we have to make quick decisions to secure a box or that one-day-only print-on-demand card.
Trust your gut. If it doesn't speak to you right away, pass on it. And if it turns out that something explodes in value and you skipped it, try not to worry about it. There was a reason you didn't pull the trigger. Jumping on everything as an easy flip is a different kind of animal that can get expensive fast. Not only that, but it will take your hobby in a very different direction that may not be centered on happiness.
The combination of FOMO and speculation gave us more than 99,000 Topps Project 2020 Ken Griffey Jr. Keith Shore cards last year. There's a lesson to be learned there.
A 2021 State of Mind
Like anything, all this doesn't mean not to try different things. Hopefully 2021 brings some new lines, new themes, new technology. But just stop and see if it's within your parameters before diving in too far.
You'd think that sticking to what makes you happy would be easy. It's not. There's too much vying for your attention, time and money. The wild ride the industry had in 2020 isn't going away because we've all hung new calendars on the wall.
If you need a reset, there's no time like today. If you need to stop and assess where you're at, start now. They longer you wait, the more distractions you'll find coming at you.
But no matter what's going on, how many things are coming and going, if you stick to what makes you excited and brings a smile to your face, 2021 will be a great year for your collection.