"I Don't Want to Be a Pirate!" Seinfeld's Puffy Shirt Up for Auction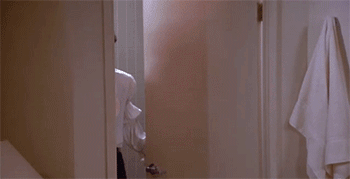 By Ryan Cracknell | Hobby Editor
Jerry Seinfeld didn't want to be a pirate, but someone else can. The memorable Seinfeld puffy shirt is being sold at auction through Profiles in History.
"Now that's a great looking shirt!"
As far as possible Seinfeld costumes go, the puffy shirt is one of the most iconic. It was the focal point of the fifth season episode, aptly titled "The Puffy Shirt." In it, Jerry wears the pirate-style shirt during a Today Show interview after a misunderstanding during a dinner conversation. Designed by Kramer's date, the "low talker," she saw it as promotion for her work. Confusion ensues followed by chaos and plenty of classic Seinfeld banter.
The Pirate Look
This is one of three similar shirts used in the production of the episode. One of the other puffy shirts was donated to the Smithsonian in 2004.
Bidding for the
Seinfeld
puffy shirt starts at $10,000. It comes with a letter of authenticity from the costume company that worked with the show. The auction concludes on Tuesday, June 27. It's
part of a larger Profiles in History sale
that includes hundreds of props, costumes and other memorabilia from a wide range of Hollywood productions.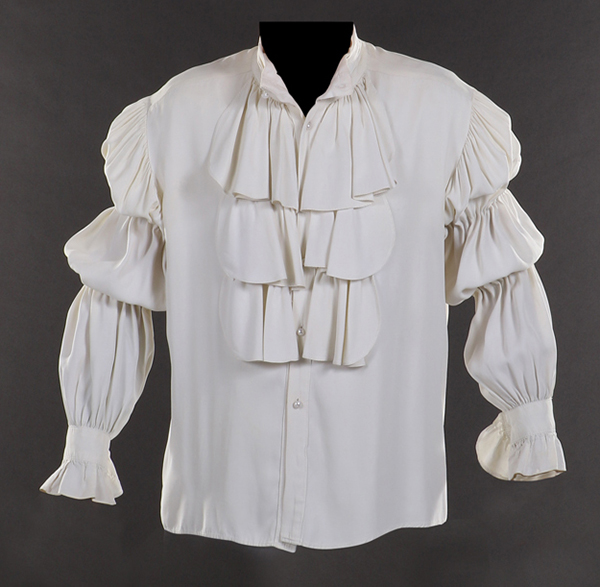 Comments? Questions? Contact Ryan Cracknell on Twitter @tradercracks.