Hunter Greene, Graham Elliot Autograph Signings Set for Topps Booth at The National
Things are going to be busy at the Topps booth during the 2019 National Sports Collectors Convention. Besides their usual Pack Wars and other activities, the company has three different autograph guests appearing at their booth over the course of the show: Hunter Greene, Graham Elliot and Graig Kreindler.
Hunter Greene
Greene is one of baseball's top prospects. The Reds made him the second overall pick in the 2017 MLB Draft.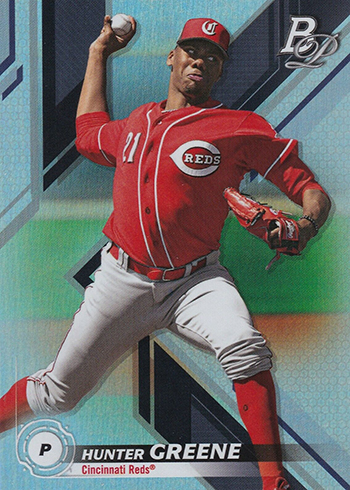 He's appearing at the Topps booth on Friday and Saturday with autographs limited to the first 100 people each day. He'll be signing an exclusive card made for the show. The Friday signing runs from 2PM to 3PM. On Saturday, it's 11AM to 12PM.
Graham Elliot
Graham Elliot is probably best known as one of the judges on Master Chef. A renowned chef himself, Elliot is also an entrepreneur and author. He also happens to have quite the collection of cards.
Elliot has appeared in a couple of sets from Topps over the past few years, including 2019 Allen & Ginter. He is also in the 2015 Topps First Pitch insert set.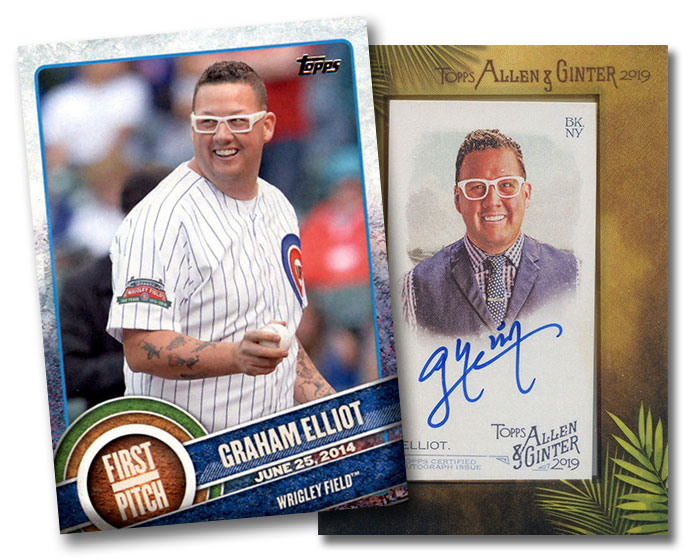 Topps has a signing with Elliot set for Saturday from 2:30PM to 3:30PM where he'll be signing cards made exclusively for The National.
Graig Kreindler
Graig Kreindler is a renowned sports artist whose work has been included in 2019 Topps 150 Years of Baseball.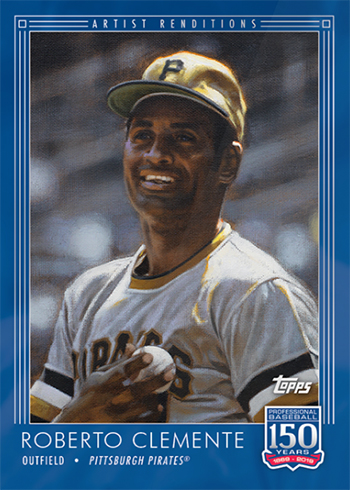 His artwork has been on display in several museums. His work in sports spans generations but a lot of it is centered on baseball's legends.
Kreinder is signing special prints that collectors can get by purchasing 150th Anniversary sets at the show. There's a limit of three autographed prints per person, per day.
The artist will be at the Topps booth on Thursday from 2PM to 3PM.