Hulkamania Continues to Run Wild with Chris Hemsworth at His Side – Beckett Pricing Insider
Well, let me tell you something, brother!
It was announced last week that an Avenger will be taking on the role of The Immortal One. Chris Hemsworth, most notable for his role as Thor in the Marvel Cinematic Universe, will say his prayers, eat his vitamins, and don the red and yellow as Hulk Hogan in a new biopic scheduled to start filming this year.
Both Hemsworth and Hogan have a rich history in the collectibles industry. From trading cards to action figures, they both maintain a level of popularity that is both lucrative and consistent.
Hulkamania has been dominating sports entertainment for 35 years and the Marvel Cinematic Universe has been shattering box office numbers for the past decade.
There is an ample amount of goodies out there for collectors to pick up. Here are a few that collectors may want to pick up:
1985 Topps WWF Hulk Hogan #1
While this isn't the first Hulk Hogan card, it's his first in a WWF set. This landmark release came out not long after the dawn of Hulkamania. It won't break the bank at $10-$25, but extremely high grades have sold for as much as $500.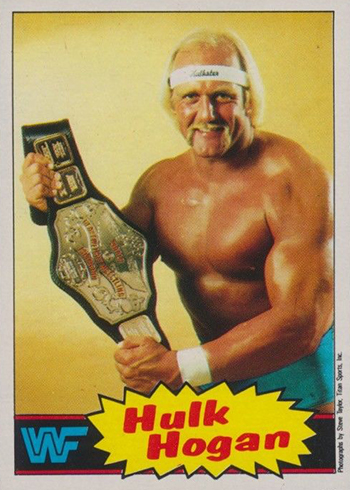 1998 Topps WCW/nWo Authentic Signatures "Hollywood" Hulk Hogan
Hogan's first official autograph came during his legendary run as a heel with the New World Order. Donning the black and white and a villainous black beard, the signature is on-card and is a must-have for Hulkster die-hards.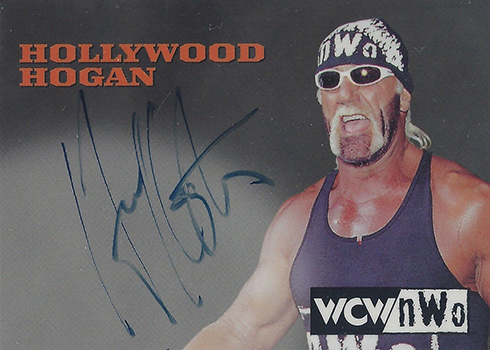 1984 WWF Wrestling Superstars Series 1 Hulk Hogan
Who doesn't remember cracking these open as kids and having homemade Wars to Settle the Score against Rowdy Roddy Piper? These LJN-produced wrestling figures have reached iconic status, both on the secondary market and in nostalgic hearts. Loose figures are an easy acquisition but for on-card figures, be prepared to shell out some serious dough.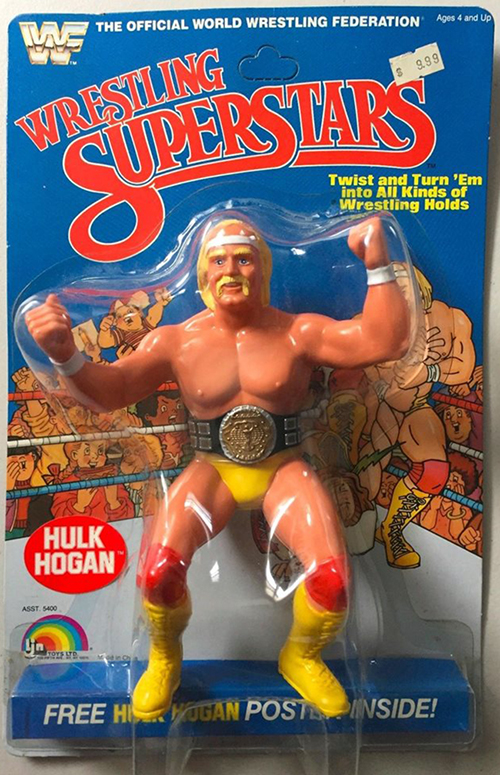 Funko Pop Vinyl Marvel #1 Thor
Funko's Marvel line was produced concurrently with the release of the third individual Avenger film, 2011's Thor. So, it makes sense that the Pop resembles Hemsworth. The figure itself has been vaulted by Funko and has maintained a significant value on the secondary market.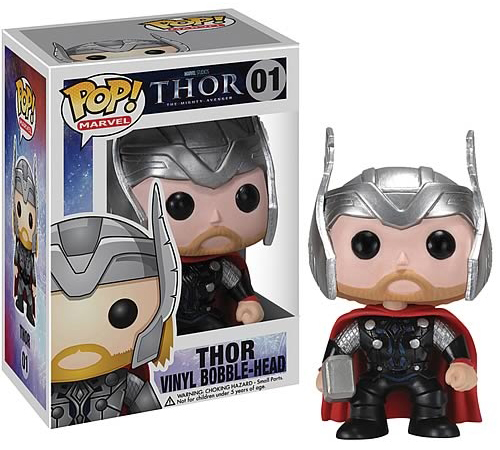 2011 Thor Autographs Chris Hemsworth #CH
While this is not Hemsworth's first autograph (that distinction belongs to 2009's Star Trek product), it is his first as the Son of Odin and they are the most popular among collectors.