Your Turn: How would you spend $4.5 million in Super Bowl commercial cash?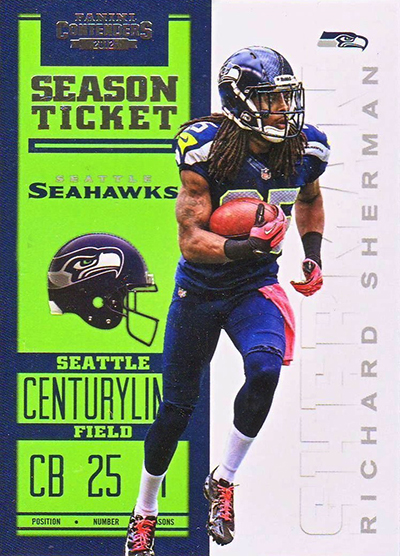 By Chris Olds | Beckett Sports Card Monthly Editor | Commentary
The cost of a 30-second commercial during the Super Bowl on Sunday is $4.5 million.
That's $150,000 a second — and for most of us that single second is more cash than we see in a year. Since we have better things to spend our money on than that — you know, we buy cards — it got us wondering how we could spend that kind of money.
Maybe we'd buy 300,000 copies of Tom Brady's 2000 Fleer Tradition Rookie Card. Or perhaps we'd pick off that many 2012 Panini Contenders Richard Sherman RCs since, you know, it's his only RC.
Or maybe we'll stockpile three million copies of Bill Belichick's 1991 Pro Line Portraits RC — after all, there are plenty of those still around. (Not to deflate any dreams of scarcity, but they made plenty back then. This one's totally doable.)
Maybe you'd go another direction and put that $4.5 million toward getting cards you own into BGS slabs. Or maybe you'd buy wax box after box after box after box …
You get the idea. Now, tell us … what would you stockpile with $4.5 million?
Chris Olds is the editor of Beckett Baseball and Beckett Sports Card Monthly magazines. Have a comment, question or idea? Send an email to him at colds@beckett.com. Follow him on Twitter by clicking here.