How to Tell If a Sports Card Has Been Re-Colored
When you hear that a card may have had some color added, or as some call it in the hobby, re-colored, you may think that has to be the easiest alteration to catch. While a 1975 Topps with orange marker-soaked corners is quite obvious to detect, some color touches can be quite hard to detect.
What exactly is re-coloring? A very common example of re-coloring can be found on cards with printed borders such as 1971 Topps. When these black-bordered cards become damaged from wear, the black ink will chip off and wear down to the lighter stock underneath.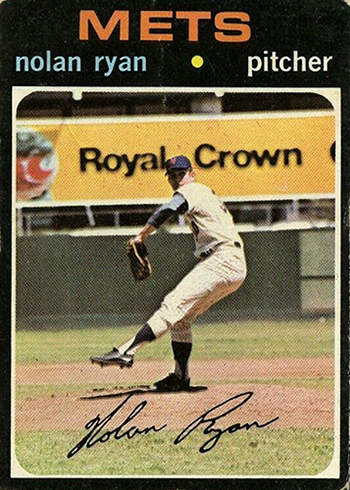 What's a quick way to make those sad borders nice and black again? Why, how about a good old felt-tipped marker to fix those corners?
We've all seen this at least once in our hobby lives.
This quick 'fix' unfortunately leaves a large clue that is easy to spot. The ink soaks thru the card stock and can be quickly spotted by looking on the edge of the card.
What Is Used to Re-Color Sports Cards?
Felt-tipped markers are used but it their use is amateurish at best. Other substances and tools commonly used include paint and paint pens, 'White-Out,' specialized inks and different types of pencils.
Where Do I Look on a Card for Re-Coloring?
Of the four subgrades of a card, only centering is not normally affected by re-coloring.*
Let's look at corners first. The above-mentioned 1975 Topps card is one example of color added to the corners.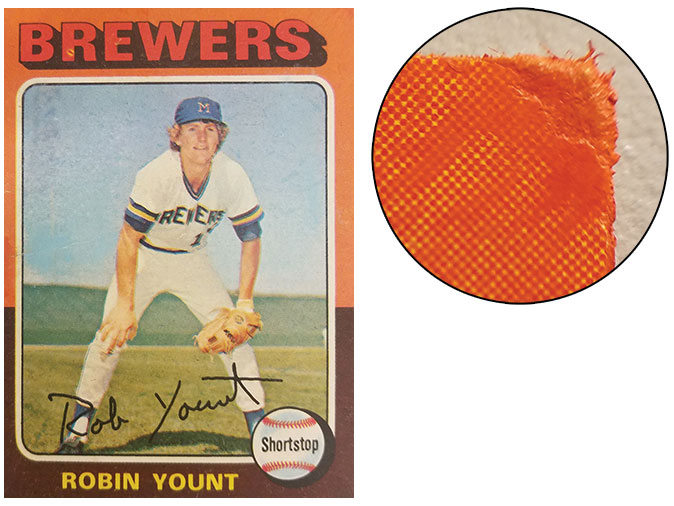 Another example is found on white bordered cards.
One that comes to my mind first is a 1980 Topps Rickey Henderson Rookie Card.
The upper-most white surface of the Henderson RC is prone to chipping off of the card. Everything from White-Out to white ink and white grease pencil, I have seen a number of white substances slathered all over the corners on this card.
The ones that you can tell there was some craftsmanship when they tried to match the cards surface gloss and texture are always interesting but the ones that look like the corner was dipped directly into correction fluid, those amaze me. Who's trying to fool who?
Corners can also be found re-colored with pencils which can be more deceiving upon fi rst look. Most types of pencils will not saturate the card stock and be evident on the edges.
And speaking of edges…
Edges are similar to corner re-coloring in that color jobs on sides can vary. You can find them anywhere from amateur marker along an entire edge to more professional spot coloring along the outer edges. It's also used to try and hide edge chipping.
What can be difficult to quickly detect is the re-coloring of edge chips. This type of re-coloring is found more on modern cards, from Derek Jeter RCs to Magic: The Gathering cards.
We save the best (worse) for last, the surface. I know what some of you are thinking already.
Scratching the Surface of Sports Card Re-Coloring
How hard can it be to see re-coloring on the surface of a card? The surface is the first part of a card we see!
Re-coloring on the surface can be the hardest to detect of all the types of re-coloring.
Some examples of surface re-coloring include crease touch-up and inpainting. Inpainting is the term for coloring in an area of a cards surface that is damaged and missing the upper layer.
Again, much like corners and edges, the job can be amateurish felt-tipped marker up to professional work where there are parts of the image or text that have been hand painted to visually reconstruct the damaged area. An example that I always remember is a 1933 Goudey Jim Bottomley card that had damage to the surface on the back of the card causing text to be missing.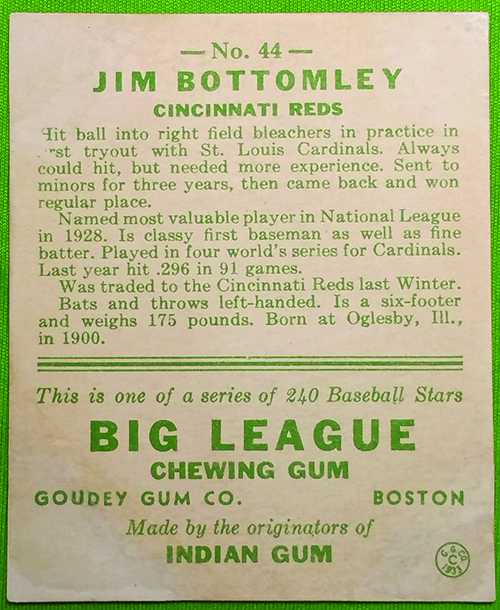 The damaged area on this particular card had been recreated using watercolor and tiny detail brushes.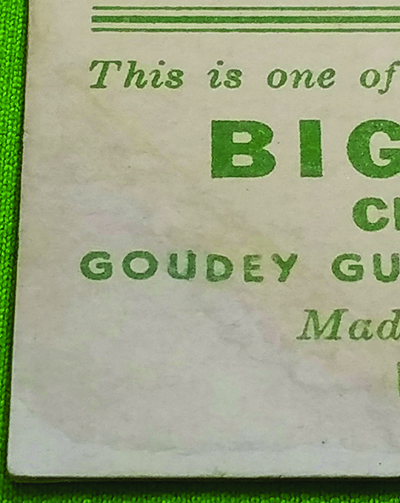 This can best be seen in the lower left portion of the cards back in the word 'Goudey.'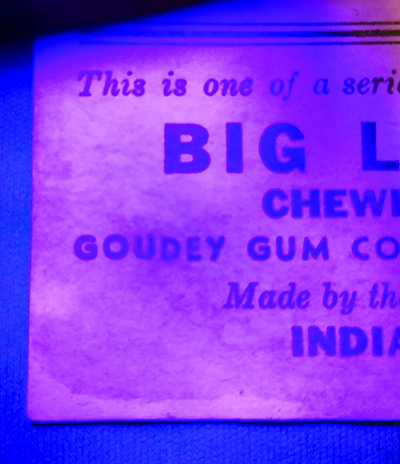 But work such as this is not seen often.
A more common surface re-coloring can be found where there is creasing that has broken the surface. Where the original surface has broken off due to the crease, there you should look for re-coloring.
Tools of the Trade
A great way to spot many types of re-coloring doesn't require a loupe. Take a light source such as a lamp and adjust the light source to point down. With the card's surface perpendicular to the light source, slowly tilt the card from 45 degrees to 90 degrees allowing the light to reflect off of the card's surface. Anything that is not the same gloss as the rest of the surface, it will jump out in the reflecting light. This method won't catch every type of re-coloring
but it will spot many of them.
While I only scratched the surface about re-coloring, I hope it is enough to bring more awareness to card alterations. Learning as much as you can about alterations will help to protect you when buying cards.
* I once saw a 1951 Bowman Mantle rookie that had the original borders power erased. The thin black border had been hand-painted back onto the card and the outer border of the natural stock had been painted in with an off-white paint that mimicked the color of the natural stock and gloss. If you know the Mantle Rookie Card, your mind knows the approximate dimensions of the image area of the card. This particular altered card looked slightly off . Upon closer examination, not only were the borders painted in, they were painted to make the image closer to perfect centering. This was a case where adding color did affect the centering!