How did your dad pass the trading card torch?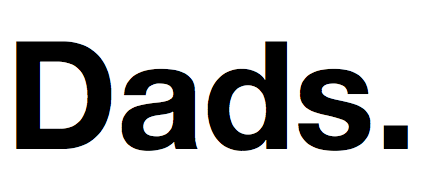 By Andrew Tolentino
Unlike many collectors I've heard from, my dad and I never had that "passing the torch" moment with a single sports card — or any sports cards for that matter. In fact, short of a microscope, a rock cleaning kit and an army-issued shovel (which may or may not be street legal), he never really gave me any of his personal relics at all.
Do I resent him for that? Absolutely not. How could I?
As much as I'd like to talk about some *Pulp Fiction-esque moment when a Christopher Walken-like figure handed over my father's cardboard bequest, I just can't. Even though he never dusted off some old shoebox and handed me some dog-eared heirloom, my dad still helped me find my way as a young collector. (*Explicit language)
With Father's Day coming up, I'd like to invite collectors to share their dad-related hobby memories, with or without the Hallmark moment. I'll kick things off with a few of my own.
Here's what I remember …
I remember begging him, on hot summer days, to take me to the local card shop.
I remember him obliging (sometimes more gladly than others) when the first shop didn't have quite what I was looking for.
I remember not having enough money and watching him squeeze open his blue silicone change wallet to help me out (again, sometimes more gladly than others).
I remember cleaning the pool to pay off my debt.
I remember sorting my cards, pulling out players from the game we were watching together.
I remember his look of disappointment when Alvin Harper failed to show up for an autograph session at a local K-Mart.
I remember his patience as I browsed through packs near the checkout line.
I remember him coming home from work with a Daryl Johnston-autographed football and a Samaki Walker-signed photograph all in the same week.
I remember my dad helping to preserve my boyish sense of sports stars as gods.
I remember my dad quietly giving me these and many other moments to collect.
Thankfully my dad is still around, giving me more memories to pass along to my daughter and other generations. Here's to you, Pops, and all fathers passing on so much more than sports cards.