Houston couple to sell Walter Payton/Barry Sanders autograph card in hopes of having a baby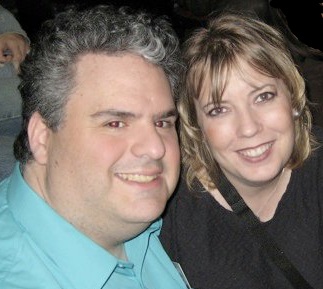 By Susan Lulgjuraj | Beckett Football Editor
Todd and Ula Nelkin have spent years trying to have a child.
When conventional methods didn't work, the two sought the help of doctors to start a family. But doctor visits, medication and procedures all cost money.
The hopes and disappointments added up.
After two unsuccessful in-vitro fertilization (IVF) procedures, the Houston couple will try one more time.
They are parting with a treasured item in hopes of paying for the $20,000 procedure.
Todd Nelkin, 45, is selling his 1999 Donruss Elite Passing the Torch Autograph card with Walter Payton and Barry Sanders' signatures, graded a Gem Mint 10 by Beckett Grading Services.
"I know this is going to sound a little sappy," Todd said, "but this could be the only card in existence that is responsible for a human life. Hopefully, someone will be on this planet because of that card. I think this adds a nice element to the history of that card."
Nelkin's history with the card dates back more than a decade, after he pulled a redemption out of a box of Donruss Elite. Since the autographs are on-card, he had to wait months to get the card in the mail.
He decided to grade the card about three years ago, the first time anything in his collection was studied under the microscope in that way.
It came back a 10, the only gem mint among the 29 Payton/Sanders signed cards that Beckett Grading Services has seen.
And the fact that Todd is selling the card hits Ula hard. The autographed card was one of the first things he showed Ula when they began dating.
"When we first started this process, he said we could always try and sell this to help pay for a baby," Ula said. "The fact that he is doing this is amazing to me."
Todd thinks the card can sell for a significant amount of money and help his family. He thinks it's reasonable it will sell for enough to cover the procedure especially since it's graded a 10.
"I would have loved to have kept it," Todd said. "But before I let it go, I'll take a really good computer scan. It won't be the card, but this seems like the best viable option."
The Nelkins have been together for six years, married for four. The Houston Rockets season ticket holders were engaged and eventually married at the Toyota Center, the Rockets' home arena.
Family is important to them. Todd works in the family business HLT&T Sports, repackaging cards and selling them in gift shops and baseball stadiums around the country.
The Nelkins want to build their own family. They're holding out hope that their third IVF procedure will be successful. The first time the procedure ended in an ectopic pregnancy and Ula needed emergency surgery. The second time nothing happened.
"It's been pretty tough," said Ula, 42, who works at a hospital overnight. "I think when you wait so long to find the person you want to be with, your life has been put on hold for so long. Now we have to cram a lot into a little bit of time."
The Nelkins will sell the card on eBay during the last week October with the username "Nelkinbaby2012."
Susan Lulgjuraj is an editor of Beckett Football. You can email her here with questions, comments or ideas. Follow her on Twitter here.