By Susan Lulgjuraj | Beckett Sports Card Monthly Editor
With football season ready to explode, collectors are looking through their gridiron cards to find the hottest players.
Leading the way is Terrelle Pryor,
a name you probably thought you would never see on the Hot List. But with the Oakland Raiders tapping Pryor to start this weekend, his card values have shot up.
Example 1: 2011 National Treasures Rookie Autograph
numbered to 99 sold for $19.50 on June 29. Another sold for $29.00 on July 21 on eBay.
Since last week, there have been three sales of that card on eBay: $102.93, $107.50 and $149.99.
Example 2: His 2011 Playoff Contenders Autographs
consistently sold for $15-$20 over the summer on eBay. As football season got closer, the card slowly gained in value. However, in the last week, that card has sold for $50 or more, reaching as high as $64.99.
Football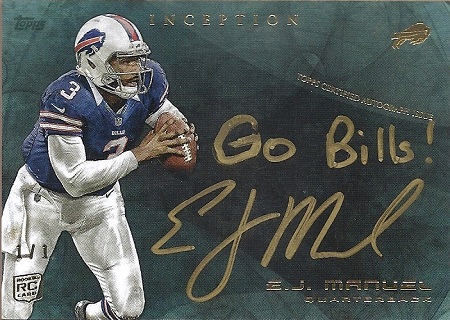 These two players go together because they under similar situations this weekend. These rookies will be the starting quarterbacks for the respective teams, Manuel with Buffalo and Smith and the New York Jets. There is plenty of hype surrounding them, and many collectors/sellers think this is the best time to sell.
Baseball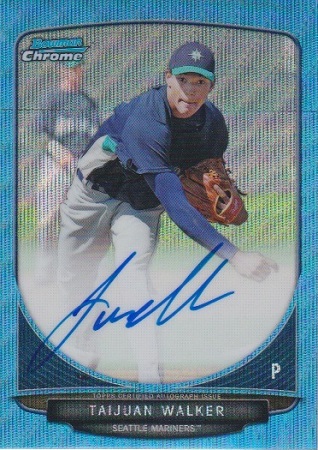 Taijuan Walker
The Seattle pitching prospect is getting a lot of attention. He was called up by the Mariners and has thrown two games so far. Walker has a 97 mph fastball, and at just 21 years old could become a formidable No. 2 behind Felix Hernandez.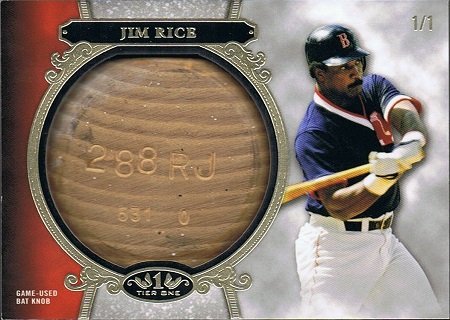 2013 Topps Tier One Bat Knobs
Bat knobs are an interesting component to products. People love pulling them because they sell for big bucks. Tier One is home of the bat knobs and collectors have been grabbing these up. A few sale examples:
Jimmie Foxx $2,300
Paul Molitor $1,000
Johnny Bench $700
Allen Craig $512.21
David Justine $500
Zack Grienke $399
Basketball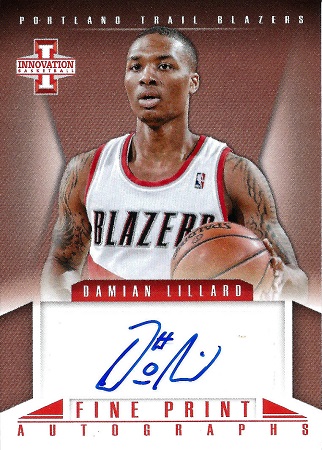 2012-13 Innovation Damian Lillard Autographs
Not many of these cards have popped up yet, but there is a buzz surrounding them because of Panini America's announcement that is has secured Lillard autographs for its NBA-licensed trading cards. These are Lillard's first NBA-licensed autograph cards, something NBA fans have waited for.
Hockey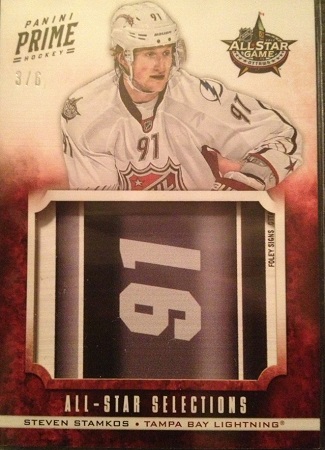 2012-13 Panini Prime
Pretty much anything out of Prime is hot these days. It looks as though Panini's second attempt at the product was as good as the first. Collectors are enjoying the unique memorabilia cards.
Non-Sports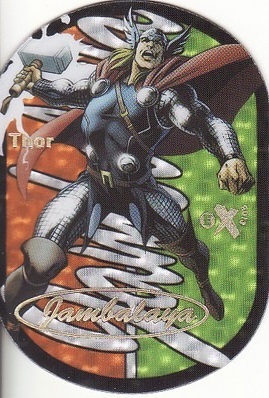 Fleer Retro Marvel Jambalaya inserts
Last week, we mentioned the Precious Metal Gems
out of 2013 Fleer Retro Marvel were selling for a lot of money – that hasn't changed. So consider PMGs still on the list. However, collectors shouldn't look past the rare inserts such as Jambalaya.
Susan Lulgjuraj is an editor at Beckett Media. You can email her here with questions, comments or ideas. Follow her on Twitter here. Follow Beckett Media on Facebook and Twitter.