Hank Aaron to appear on Letterman tonight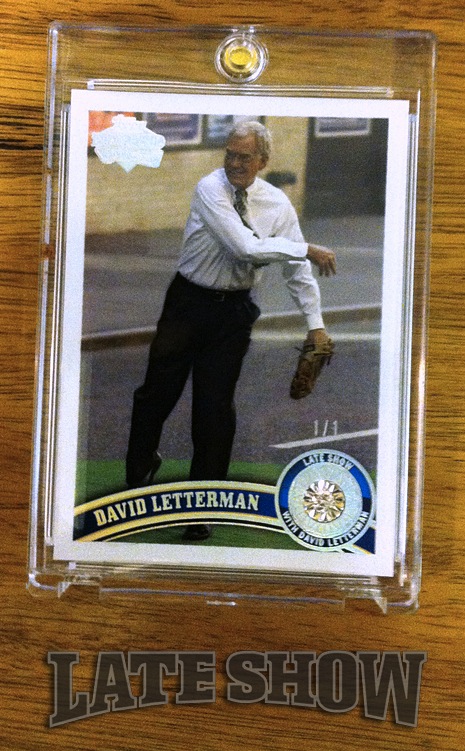 By Susan Lulgjuraj | Contributing Editor
By now, most collectors know it's the 60th anniversary for Topps baseball trading cards. Now, the rest of the country will find out.
Topps kicks off a media blitz this week when legendary baseball player Hank Aaron appears on The Late Show with David Letterman tonight. He gives Letterman a one-of-a-kind David Letterman card with a diamond embossed on to the card. These are the types of cards collectors can get in the Diamond Giveaway dig game.
Several media outlets will have stories on the 60th anniversary and Aaron's appearance including USA Today, New York Post and New York Daily News. Former Chicago White Sox slugger Frank Thomas will join Aaron this week as Topps spokesmen to promote the diamond anniversary.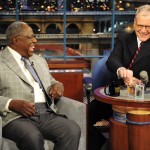 Here is USA Today's interview with Aaron, where he talks about his one regret (link).
The former home run king appeared on Fox News where he talked about this year's Topps cards and offered a peek at his signed Heritage card. (Watch it here.)
In December, Aaron signed an autograph deal with Topps, which are his first signatures in five years for the company. His autographs will appear in Topps Heritage, Topps Tribute and Gypsy Queen this year.