Hockey is not dead at the Toronto Fall Expo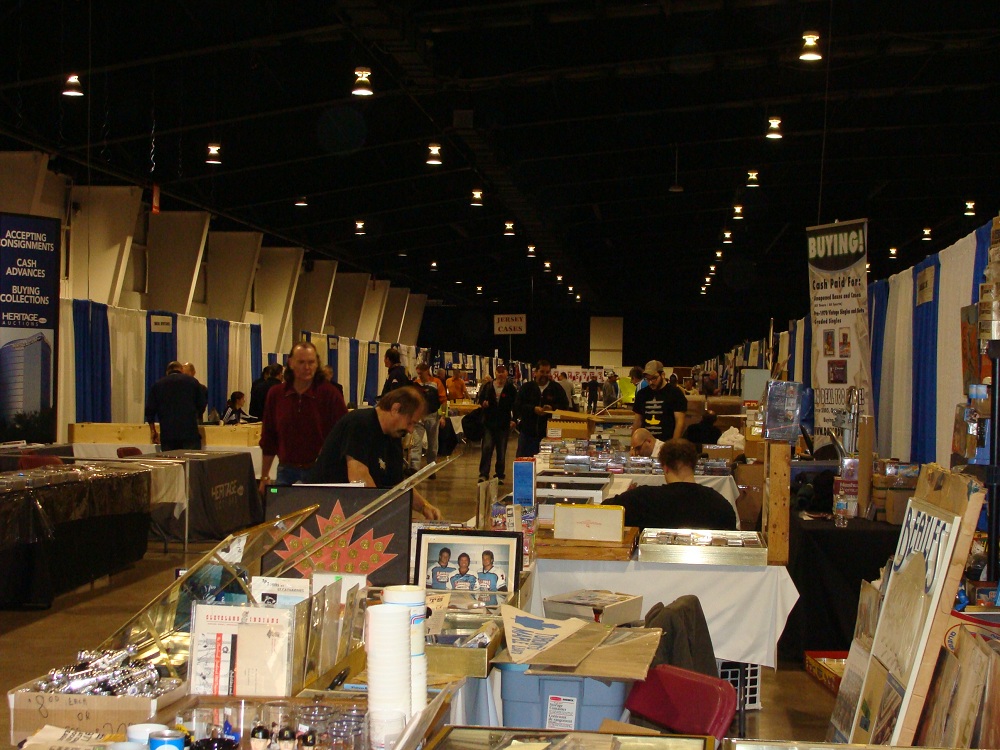 By Susan Lulgjuraj | Beckett Hockey Editor
MISSISSAGUA – Hockey isn't dead – at least not in Canada.
Hockey collectors and dealer turned up at the 2012 Sports Card & Memorabilia Expo. They found plenty of people talking about Canadians favorite sport, even if the NHL is in a lockout.
Each morning of the Fall Expo started with a line of people waiting for the doors open. Some had an idea of where they wanted to go and zoomed for those tables when the doors unlocked. Other just wanted to get their early so they didn't miss anything.
"It's fun to be here because it lets me enjoy hockey a little bit," Ralph Slindburg of Kitchener, Ontario said. "We have hockey here with the other leagues, but something is still missing with the NHL not going on."
The lockout seems to be affecting people in different ways; however, some dealers have only seen minimal losses.
"It really hasn't been too bad," Dave Martin of DRMZ Cards from Guelph, Ontario said. "It's harder to move newer stuff. Collectors are looking at older stuff right now."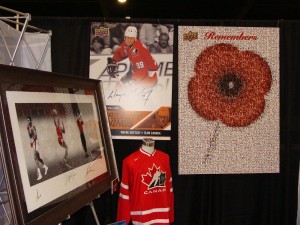 Like Martin, newer hockey product hasn't been the selling point for many dealers. There have only been about five products to hit shelves for the 2012-13 season – all lacking major rookies outside one or two players.
Instead, dealers have been pushing older sets, helping collectors fill in holes.
Martin started his card business in 2004, just in time for the last lockout. While it wasn't the ideal time, sales significantly jumped for the 2005-06 season as it had an amazingly strong rookie class.
He doesn't think the same will happen this time around.
"I thought it would be back by mid-November," Martin said. "I don't think people are just going to forget about it though. It's not going to be like 05-06. Even then, the second tier rookies were really good. "
Even officials from card companies were cautious about the show. But were happy to see the turn out this weekend.
The Upper Deck and Panini America booths were busy throughout the show as collectors looked to snag wrapper redemption packs.
There was also plenty of hollering coming from that end of the floor as hockey fans won giveaways.
"It's extremely steady and busy. The great thing about the fans up here is that they're extremely passionate," Upper Deck's Chris Carlin said. "One of the competitive advantages we have is Team Canada. By having Team Canada in the Priority Signings set, people may be upset at the NHL, but they can't be upset at their country. That helps."
The only thing many dealers or worried about is a lengthy lockout or another canceled season. While sales may be slightly slower right now, a canceled season would certainly change that.
Susan Lulgjuraj is an editor of Beckett Hockey. You can email her here with questions, comments or ideas. Follow her on Twitter here.