Hobby related or not, how do you remember 9/11?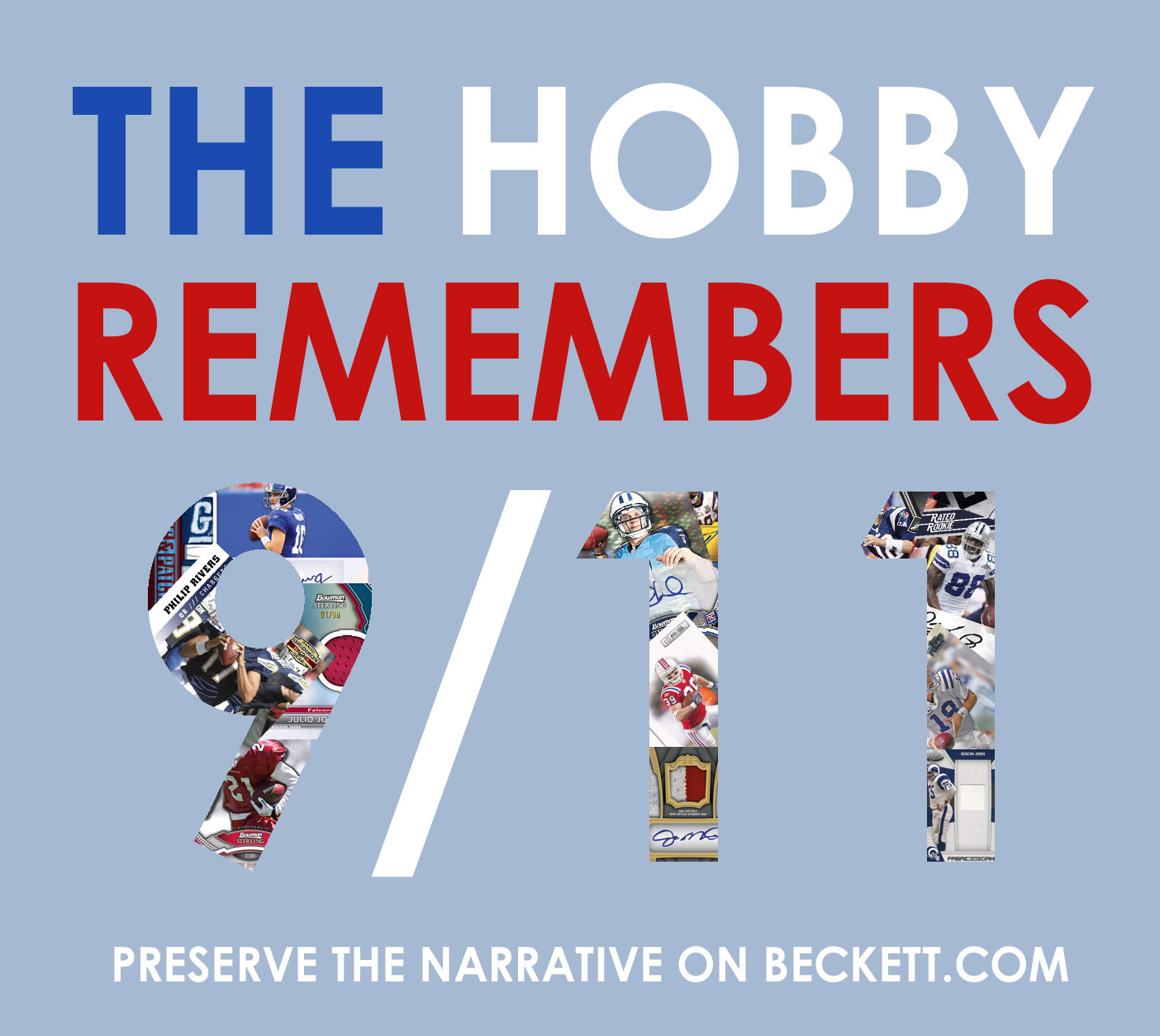 By Andrew Tolentino | BSCM Editor | Commentary
Today is Sept. 12, 2011 — 10 years and one day after the tragic series of events that shocked and changed the world as we know it.
Due to a major outage on Beckett.com that occurred over the weekend, we were unable to commemorate the heroes, victims and families on the actual 10-year anniversary date. That being said, the memories from the attacks on Sept. 11, 2001 are real and not bound by a specific calendar day.
The anniversary is a reminder to remember — never to forget this moment in history.
Maybe you were in Manhattan at a hobby shop, chatting with a dealer. Maybe you were in a local brick-and-mortar store,  surrounded by fellow collectors. Maybe, and most likely, you weren't. In any case, whether your story has a collecting tie or not, this story is for everyone to share.
In an effort to preserve the narrative, we invite you to share your memories and reflections from Sept. 11, 2001 in the comment field below.