Hobby Community Raises Over $25,000 (and Counting) for Clay Parks' Family
Communities are connected. Even if you don't know someone within your community, there's a thread that brings you together. Over the past couple of weeks, the card community has come together to help the family of Clay Parks.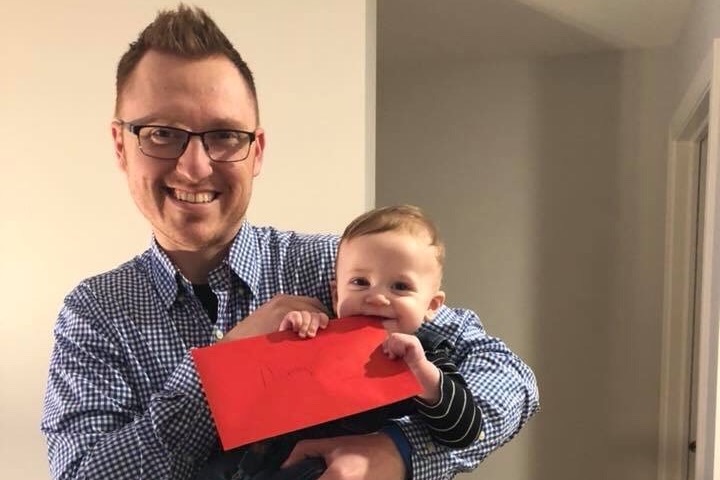 Parks, who ran Sportszilla Breaks with his wife Abby, was one of five victims in a workplace shooting on February 15 in Aurora, Illinois.
So far, over $48,000 has been raised through a GoFundMe campaign set up to help raise money for a college fund for Burns' young son. And a big part of that has come from the hobby community.
A few different fundraisers have been done within the collecting world. Topps donated a handful of items for an auction that was held at their Industry Conference in Arizona this week. More than $23,000 was raised. While most of the items were cards, there was also an opportunity for an attendee to have autograph cards in 2019 Topps Allen & Ginter Baseball. Nathan Burns of Grand Slam Collectibles was the winning bidder.
Blowout Cards owner, Tom Fish, donated a case of 2019 Topps Heritage Baseball for a special case break. Teams were auctioned off through their message board with all of the proceeds going to Parks' family. $2,975 was raised. Several breakers went dark for Blowout's break as a sign of solidarity and to help direct further attention and bids.
Christopher Lawson of Crackin' Wax regularly uses his breaks to donate to various charities. Recently, they've been raising money for Parks' family and their donation totaled $2,100.
"I'm constantly in awe of, inspired by, and indebted to the the amazing community we have developed together within the hobby. Without giving it a second thought, these amazing people step up and jump in without ever asking anything in return," Lawson said. "I count myself as extremely lucky to be part of this wonderful collection of collectors."
Many other collectors and members of the community have contributed in a variety of ways and individual contributions as well. Donations to the GoFundMe campaign can still be made.