HIT PARADER: Non-traditional hits can bring variety to collections — and dollars to pockets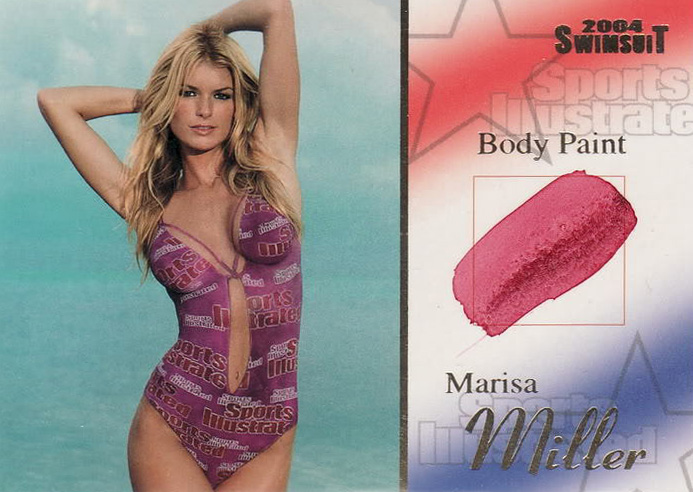 By Chris Olds | Editor
Admit it, you've been here before — you rip into a pack, see a thick card and that rush of excitement is thwarted by a plain white swatch of a guy you've seen a dozen times before.
It doesn't always have to be that way.
As you'll see in the next issue of Beckett Sports Card Monthly — The Hits Issue — what is a hit can vary from person to person and they can vary even more from product to product. If you dabble in some of the hobby's multi-sport creations or in the non-sport realm, you can find even more variety in hits.
The possibilities are priceless, though there's seemingly always a price tag on cards such as these. They're not always expensive but they can always bring a fun element back to collecting.
Unless, of course, you truly like the plain white jersey.
Here's a look at two of the 20 unusual hits with a bit of a story — or a surprise — behind them as will found in the next issue of the magazine.
PAINT BY NUMBERS
2004 Sports Illustrated Swimsuit Body Paint #BP4 Marisa Miller, $N/A
Released by Stellar Collectibles, this 10-card set included a dollop of body paint that had been used during the photo shoots for the annual magazine. They were found one per 24-pack box in the second-year product. This particular Marisa Miller card? It sold for $83 after 22 bids on eBay. If you're not familiar with these 2000s sets, they include sometimes pricey autographs of models and athletes who have posed for the magazine.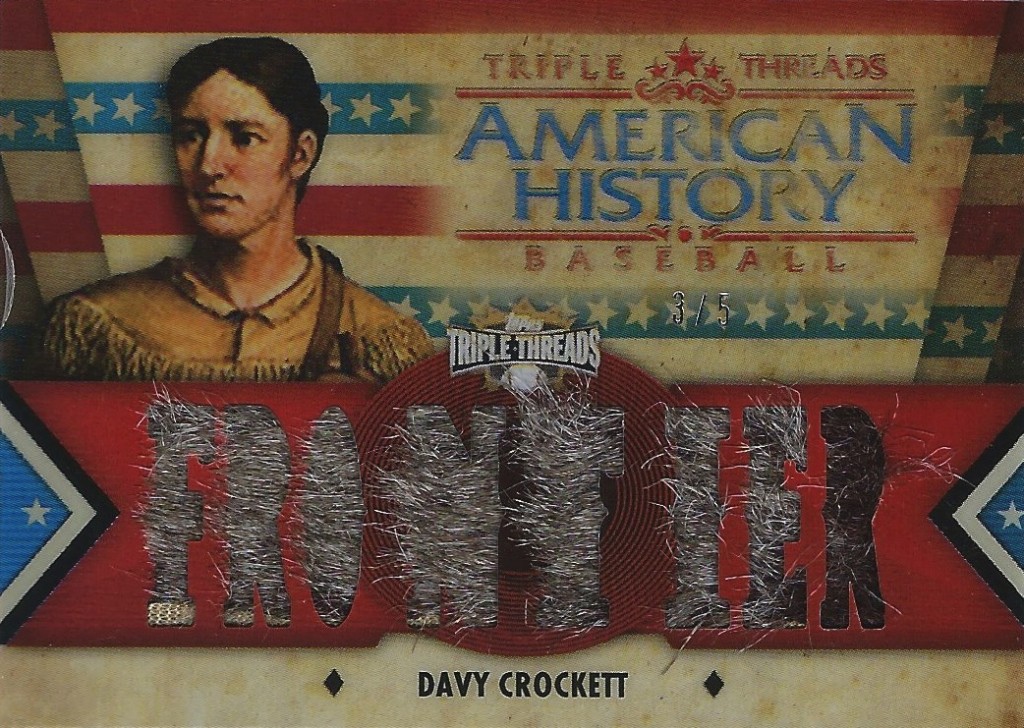 DAVY GRAVY
2012 Topps Triple Threads American History Triple Relic #1 Davy Crockett /5, $N/A
Only five of these American History cards exist and that's perhaps five more than should as it's not real — as mentioned on the back of the card. "These Relics are not from anything at all," reads the Topps disclaimer on the card back, which notes Davy Crockett as "an American folk hero whose exploits have been widely mythologized in books, plays, film and television." Of course, finding this in a pack was gravy for one collector … it sold for $500 on eBay in November.
Chris Olds is the editor of Beckett Sports Card Monthly magazine. Have a comment, question or idea? Send an email to him at colds@beckett.com. Follow him on Twitter by clicking here.
Feel free to share your unusual hits in the comments below.