Highs and Lows of the May Basketball Card Market – Beckett Pricing Insider
Here's a recap of some notable basketball card market activity from the month of May:
Highlights
Golden State Warriors
The stars have been hot as Golden State roll into their fifth straight NBA Finals.
Kevin Durant prices were on a definite upswing before he went down with an injury in the Warriors' showdown against Houston. His absence opened the door for Stephen Curry and Draymond Green to shine, and now their cards are on the move. Curry's dominance against Portland reminded fans and collectors how great he truly is.
Some Curry rookie prices that have been stagnant since 2017 are rising again, led by the ever-popular 2009-10 Topps RC. The card is now sitting in the $100-$250 range. BGS 9.5 Gem Mint copies that seemed to have hit a $300 ceiling but are now trending at $400+ with sales approaching $500. PSA 10 sales are landing in the $600-$800 range.
Another popular Curry card, the more affordable 2009-10 Upper Deck RC, received an up arrow this month from $20-$50 to $25-$60. This is the first pricing increase on this card in some time. These are just two examples of what is happening to Curry cards in general.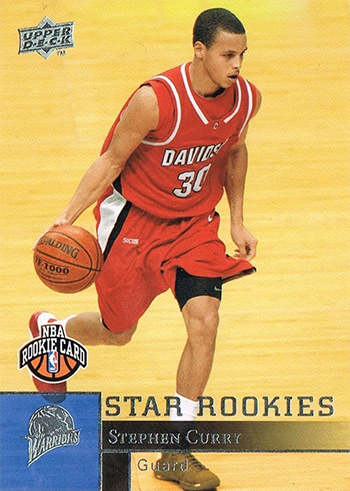 Green's inspired play and back-to-back triple doubles suddenly rekindled collector interest. His cards have not experienced this level of activity in some time. Many are selling at close to high book value or slightly more, including his 2012-13 Panini Prizm issue that has spiked to the $8-$20 range.
Giannis and Kawhi – Dominating Duo
May has been a scorcher for these two superstars. Antetokounmpo cards continue ascending to new heights and are among the hobby's hottest commodities.
Leonard cards saw a significant boost after his last second-game winner against Philly, highlighted by record raw sales for his Prizm and National Treasures Rookies. Also, a BGS 9 National Treasures JSY AU/199 sold for $10,000. Look for the spotlight to continue to shine on Leonard as the Finals commence.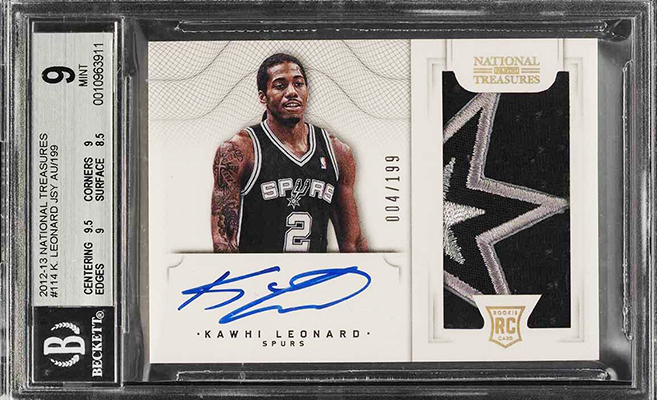 Lowlights
Disappointing 2016 Draft Class
Ben Simmons may be the best of this class – an All-Star from a playoff team – but his card prices have taken a serious hit of late, even making a recent appearance on the chilly side of the Beckett Hot/Cold List. Trade rumors have already begun as pundits discuss whether he can coexist with Joel Embiid. Simmons is good, but is he the transcendent star collectors were hoping for?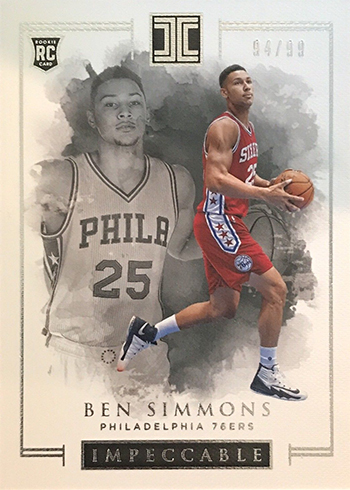 And the second best player from this class is…Pascal Siakam? Maybe Jamal Murray? These two definitely improved this year, and some collectors are still holding out hope for the likes of Brandon Ingram and Jaylen Brown amid their dropping card values. But there are some glaring disappointments, including Top 10 picks Dragan Bender, Kris Dunn, Marquese Chriss, and Thon Maker.
Despite some upticks from Siakam and Murray, May was a cold month for the 2016 rookie class as a whole.
And Speaking of Cold Rookie Classes
Not much positive activity in May from last year's rookies either. The two big names from 2017-18, Donovan Mitchell and Jayson Tatum, made playoff appearances yet did nothing to stir the pricing pot. Mitchell had a solid year, but Utah was sent packing by Houston in a 4-1 series loss. Tatum's second season is widely viewed as a disappointment and his card prices reflect this perception.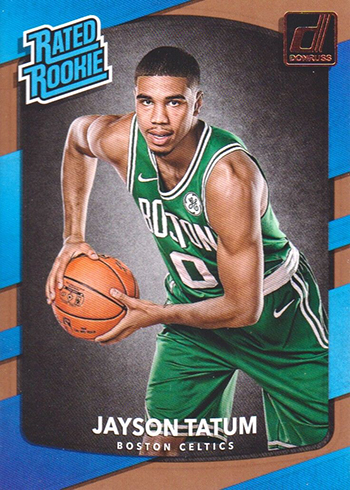 Other lottery pick rookie/down arrow recipients from the past month include Markelle Fultz, Lonzo Ball, Josh Jackson, Frank Ntilikina, Dennis Smith Jr., and Malik Monk.