1951 Bowman Mickey Mantle Rookie Card Sells for $1.4 Million
A PSA 9 copy of Mickey Mantle's 1951 Bowman Rookie Card sold for a reported record-high during Memory Lane Inc.'s $1.4 million summer catalog auction completed this weekend.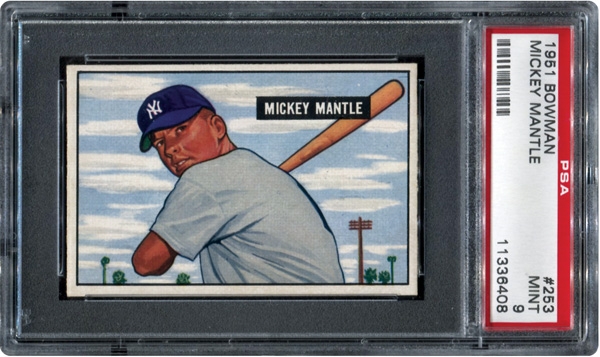 The Mantle sold for $220,150 and was one of several iconic cards in high grade that sold during the auction from the Tustin, Calif.-based company. Others included a SGC 70 1916 M101-5 Blank Back Babe Ruth for $98,175 and a PSA 9 1939 Play Ball Ted Williams for $57,643.
"We are very excited by the activity and the prices realized," said Memory Lane's J.P. Cohen in a prepared release. "The market is very strong for high end key cards. There were a number of new bidders who participated in the auction which is exciting to see."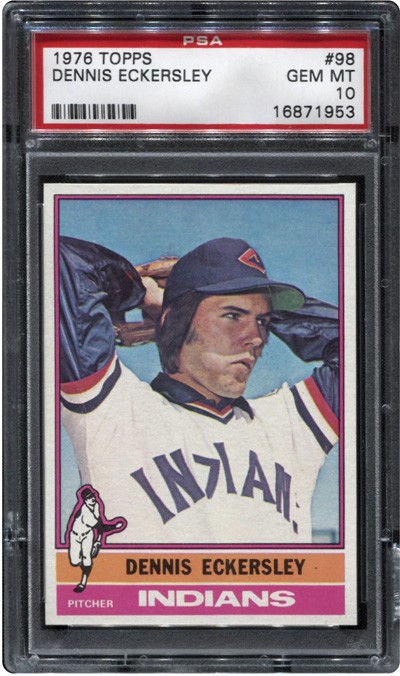 Newer high-grade cards also commanded attention during the sale as a 1976 Topps Dennis Eckersley Rookie Card graded as a PSA 10 went for $11,718 and a 1961 Topps Ron Santo PSA 10 Rookie Card went for $11,300.
Other mainstay RCs in notable grades also commanded cash as a 1968 Topps Nolan Ryan PSA 9 went for $15,986, a 1951 Bowman Willie Mays PSA 8 sold for $19,881 and  PSA 9 Hank Aaron 1954 Topps RC went for $36,023. Another strong sale was a PSA 9 1955 Topps Sandy Koufax RC that went for $41,973.