Here's What You Get for Completing the 2016 National Beckett Cover Set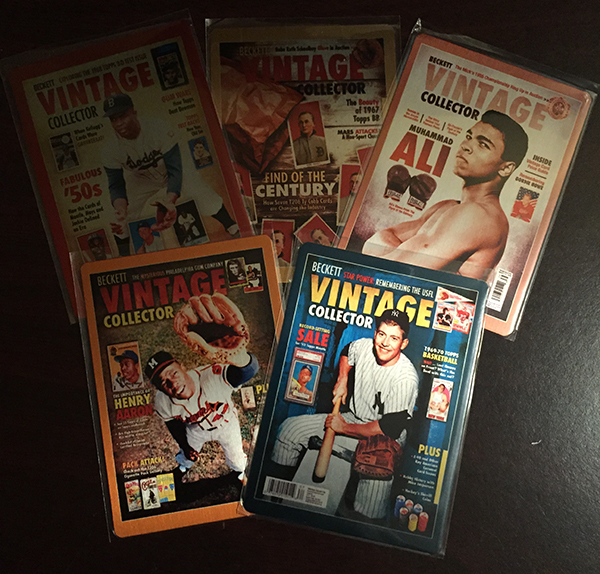 Through the first couple of days at the 2016 National, dozens of collectors have been going through the show floor and gathering the full 2016 NSCC Beckett Cover Set.
It's a relatively simple task that requires you to visit eight booths. Once the set is complete, you return to the Beckett booth for some exclusives. What are those exclusives? Take a look.
Five main pieces make up the 2016 NSCC Beckett Cover Redemption Set. Each recreates a cover from Beckett Vintage Collector. Mickey Mantle, Jackie Robinson, Hank Aaron, Muhammad Ali and Ty Cobb are all included. The redemption set is all printed on metal stock, which makes for a unique look and feel that is best appreciated in color.
The 2016 NSCC Beckett Cover Redemption Set has a sixth piece as well — an entry card. Also printed on metal, you can choose to keep it. Or you can fill out the basic info and enter the draw. Should you enter the draw you get yet another exclusive — one featuring the cover from The Complete Guide to Star Wars Collectibles.
To get started on the 2016 NSCC Beckett Cover Set and its exclusives, be sure to visit the Beckett booth.
2016 NSCC Beckett Cover Redemption Set Gallery
1 Jackie Robinson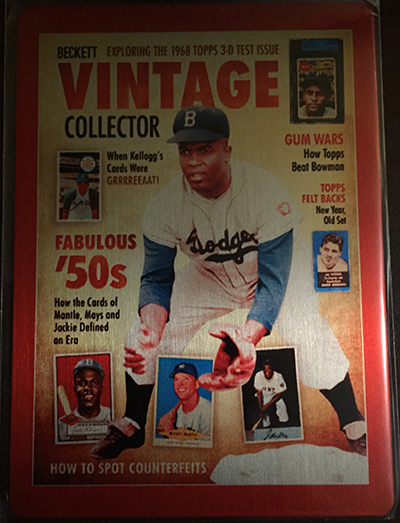 2 Mickey Mantle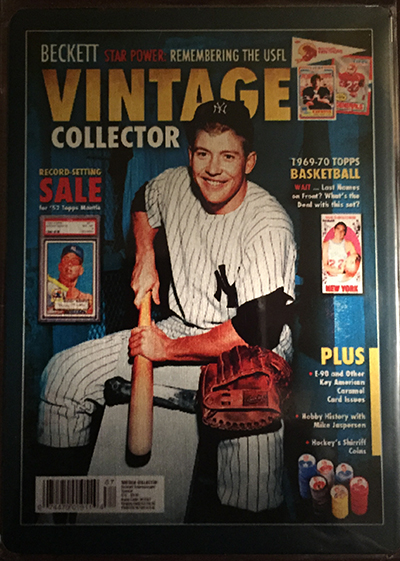 3 Hank Aaron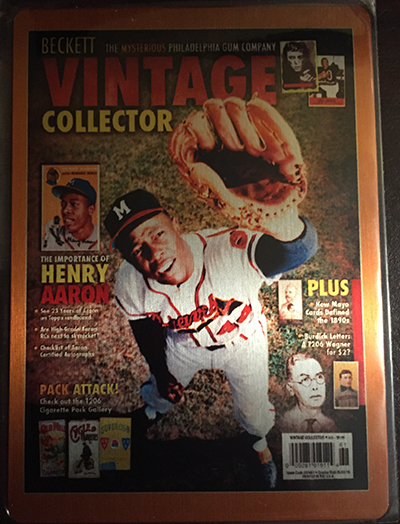 4 Ty Cobb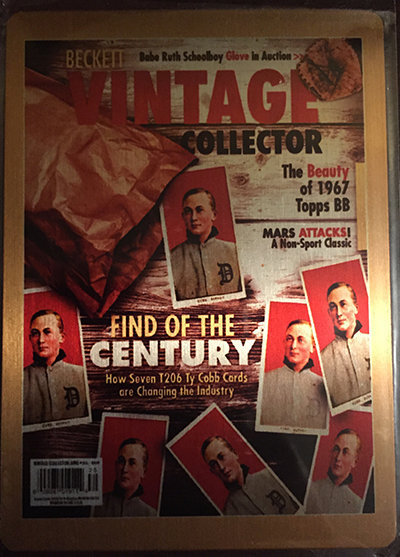 5 Muhammad Ali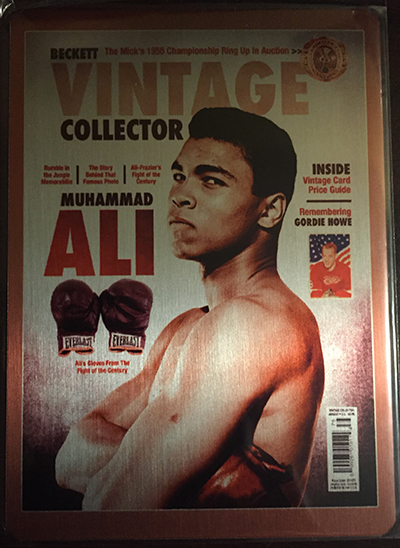 Entry Card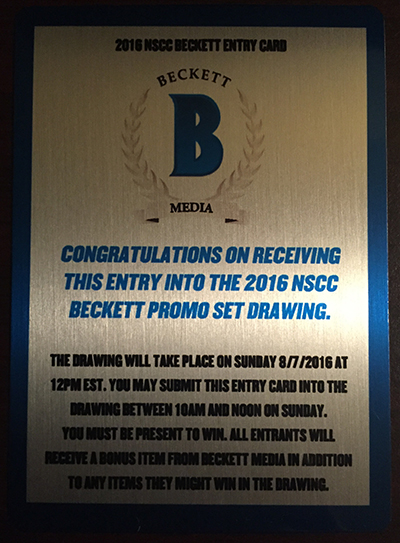 The Complete Guide to Star Wars Collectibles