Here's Kenny Anderson Signing Topps Finest Basketball Cards at Starbucks
Who doesn't enjoy a drink at Starbucks to start the day or to help keep an afternoon going? Kenny Anderson, the second overall pick in the 1991 NBA Draft and an All-Star in 1994, is one of them.
Not only does Anderson like Starbucks' beverages, but, like many of us, he gets some work done in the process. Here he is signing some basketball cards:
Getting it done at @Starbucks my people pic.twitter.com/p9SSdlSSYY

— Kenny Anderson (@chibbs_1) July 21, 2021
At first glance, it looks like an athlete signing some cards. Cool to see, but not necessarily a huge deal unto itself.
Things get a little more intriguing, though, when you take a closer look.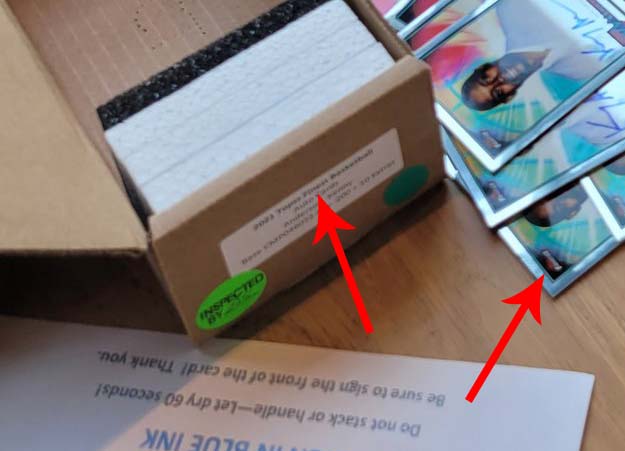 That's the Topps Finest logo on the corner of the card.
The box says "Topps Finest" as well.
But Topps doesn't have the NBA license. Panini does. What's going on here?
For starters, we checked in with Topps. They have nothing to share.
Looking at the cards themselves, the NBA might not be in play. Anderson is pictured wearing a shirt, similar to many of the cards in Topps' recent collaboration with Trevor Lawrence.
With collegiate players now able to market themselves through NIL, there's some possibilities for Topps (and others) to get into basketball with a more expansive checklist that way as well.
Or it could turn out to be nothing. There was a similar situation a couple of years ago when Tyler Herro used social media to show off some Topps Chrome cards he signed. Nothing more came of them and they never surfaced on the market. The Wax Museum Podcast looked into what happened to them.
Until there's an official announcement, it's just wait and see (and a likely double shot of speculation).