Like usual, the 2018 National Sports Collectors Convention VIP card set is exclusive to those attending the show. And even then, to get them, you need to get the right ticket package.
The 2018 NSCC VIP set includes cards from multiple manufacturers, each putting their own spin on things.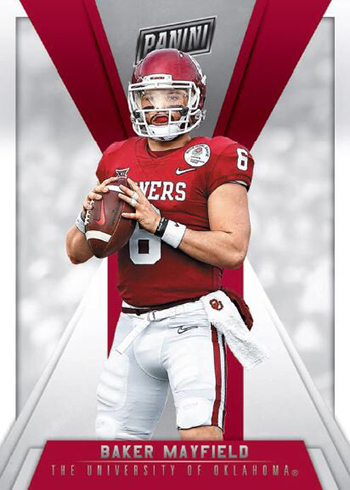 Here's what you can expect.
Leaf
Leaf has four cards for VIP ticket holders, all featuring stars from the past couple of decades. Baseball, football and basketball are all represented.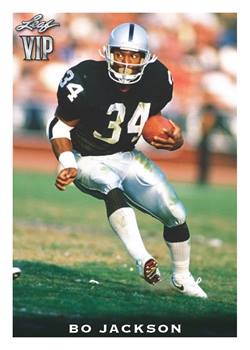 2018 Leaf NSCC VIP Checklist
Brett Favre
Bo Jackson
Allen Iverson
Mariano Rivera
Panini
Panini was the first company to have their VIP cards announced. The ten-card checklist covers three sports: basketball, football and baseball. And there's definitely a rookie feel to the checklist. Players include Shohei Ohtani, Baker Mayfield, Saquon Barkley and a trio of recently draft NBA players including first overall pick DeAndre Ayton.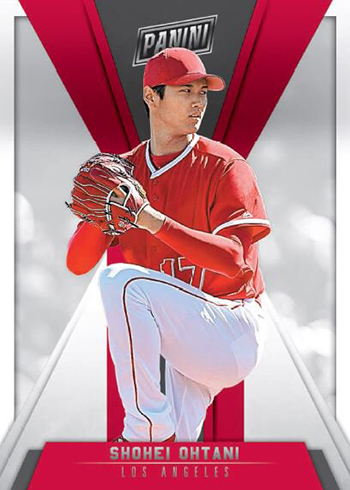 2018 Panini NSCC VIP Checklist
Shohei Ohtani, Los Angeles Angels
Rhys Hoskins, Philadelphia Phillies
Ozzie Albies, Atalnta Braves
Rafael Devers, Boston Red Sox
DeAndre Ayton, University of Arizona
Luka Doncic
Marvin Bagley III, Duke University
Sam Darnold, University of Southern California
Saquon Barkley, Pennsylvania State University
Baker Mayfield, University of Oklahoma
It's expected that other companies will be announcing their 2018 NSCC VIP cards soon as well as other plans for the 2018 National Sports Collectors Convention. The 39th annual show runs from August 1-5 at Cleveland's I-X Center
Topps
The 2018 Topps NSCC VIP portion of the set is all-baseball. In fact, it's all Cleveland Indians players. The 1983 Topps Baseball design is brought to the forefront, similar to how it has been used in various inserts already this year.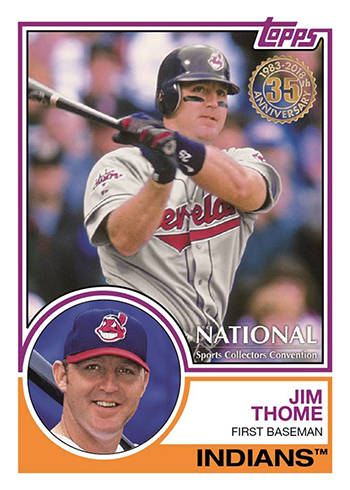 2018 Topps NSCC VIP Checklist
Bob Feller, Cleveland Indians
Corey Kluber, Cleveland Indians
Francisco Lindor, Cleveland Indians
Jim Thome, Cleveland Indians
Omar Vizquel, Cleveland Indians
Upper Deck
It's a Prominent Cuts theme for Upper Deck's five 2018 NSCC VIP cards. All feature the company's big-name exclusives, including their most recent signing, Serena Williams.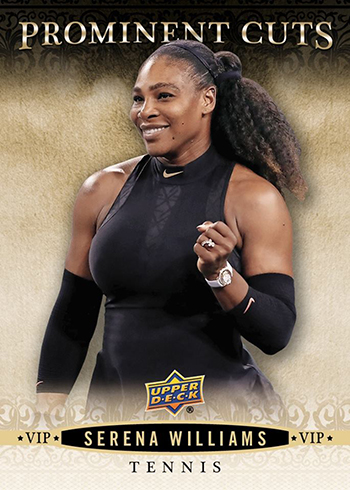 2018 Upper Deck NSCC VIP Checklist
LeBron James
Michael Jordan
Ben Simmons
Serena Williams
Tiger Woods
Other 2018 NSCC VIP Perks
Exclusive cards aren't the only benefit that comes with the 2018 NSCC VIP package. Other perks include  an extra half-hour at the show with early entry, a Wednesday preview that includes a party, and tickets to a dozen autograph guests.
VIP signers include Gregg Jefferies, Jose Rijo, Marty Cordova, Benito Santiago, Billy Sims and Eric Metcalf.
There's also a Super VIP level that comes with more autographs, a pair of gift bags instead of just one, and more.
2018 National Sports Collectors Convention VIP passes and other tickets can be bought in advance through the show's website.