Have a 2019 Bowman Lucky Redemption or 2019 Topps Finest Mystery Redemption? Here's Who to Expect
Topps has revealed the mystery redemptions found in both 2019 Bowman and 2019 Topps Finest Baseball.
Those holding a 2019 Bowman Lucky Redemption are getting a Pete Alonso autograph.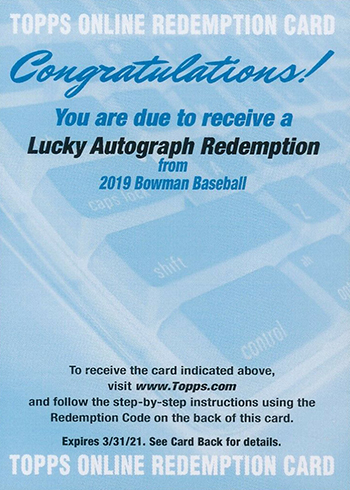 There are three different 2019 Topps Finest Mystery Redemptions, each good for a different player. Mystery Redemption 1 is Atlanta's Austin Riley while #2 is Nick Senzel of the Cincinnati Reds. The final TBA player is Toronto's Vladimir Guerrero.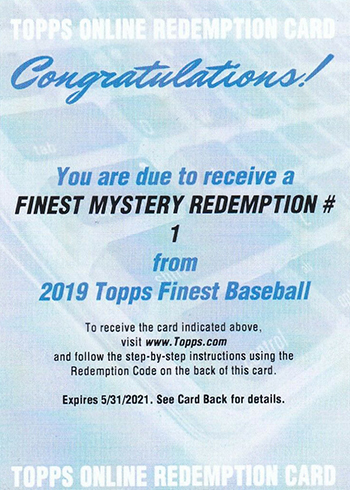 A handful of other early-2019 baseball products also came with their own Mystery Redemptions. These were previously announced as Guerrero Jr. and Eloy Jimenez.