Netflix has changed the game when it comes to television viewing. Shows such as Stranger Things, House of Cards, Orange Is the New Black, and Marvel's Daredevil have all captivated audiences through their various genres. Now, there is one more to add to the list, The Haunting of Hill House.
Several Netflix shows already have trading cards. Marvel's Daredevil Seasons 1 & 2 was released by Upper Deck at the beginning of the year and Topps' Stranger Things just came out. That made me think of Hill House and whether or not there are any cards devoted to the stars of the show. So, I started digging and while there isn't much on the market, there is just enough to keep collectors satisfied.
Michiel Huisman
Known to most viewers as Daario Naharis on Game of Thrones, Michiel portrays the oldest Crain son, Steven. His character is a famous writer who exploits the family's secrets in his most famous novel. Huisman has signed for three Game of Thrones products:
2017 Game of Thrones Season Six Case-Incentive Autographs ($50-$100)
2017 Game of Thrones Valyrian Steel Valyrian Autographs ($20-$50)
2018 Game of Thrones Season Seven Full Bleed Autographs ($15-$40)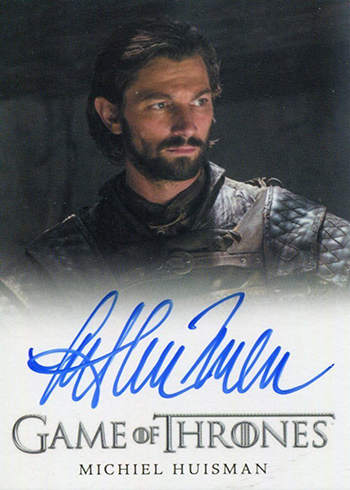 Annabeth Gish
Gish has had a long, successful career in both movies and television, most notably for her role as Agent Reyes on The X-Files. In Hill House, she takes on the role of Mrs. Dudley, one of the caretakers of the house who has some secrets of her own. So far, Gish has two autographs in X-Files products. It's not yet known if she will be included in the upcoming 2018 Rittenhouse X-Files Seasons 10 & 11.
2002 X-Files Season 8 Autographs #A12 ($25-$60)
2005 X-Files Connections Autographs #A2 ($50-$100)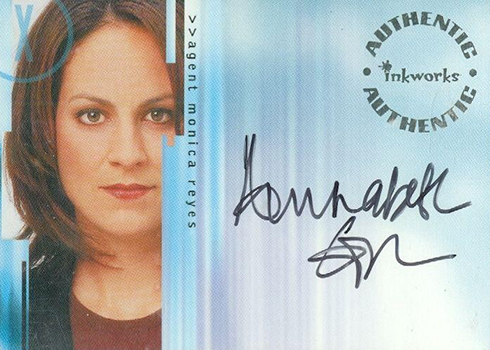 Elizabeth Reaser
Fans of the Twilight Saga will know her as Esme Cullen. In Hill House, she breathes life into Shirley Crain, the next oldest Crain child who struggles with the aspects of life and death. While Reaser has a couple very low numbered cut signatures, she has no basic autographs. However, she does have a relic card available in the 2008 Twilight product by Inkworks.
2008 Twilight Pieceworks #PW8 Esme Cullen – Jacket ($15-$40)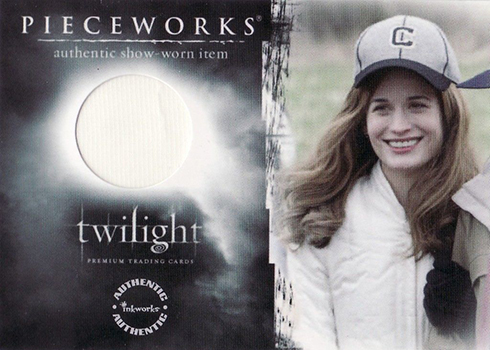 Honorable Mention
Henry Thomas
Before he was the young Hugh Crain on Hill House, Henry was known for one of the most iconic child-acting roles of all-time, Elliott in E.T. The Extraterrestrial. While there are no autographs and relics in sight for him, Henry appears throughout the 1982 Topps E.T. trading cards. While they don't maintain significant value, they do contain a galaxy of memories for the nostalgic collector.