Hardcourt Heroes of the Week: Marcus Smart, Mo Williams, Rudy Gay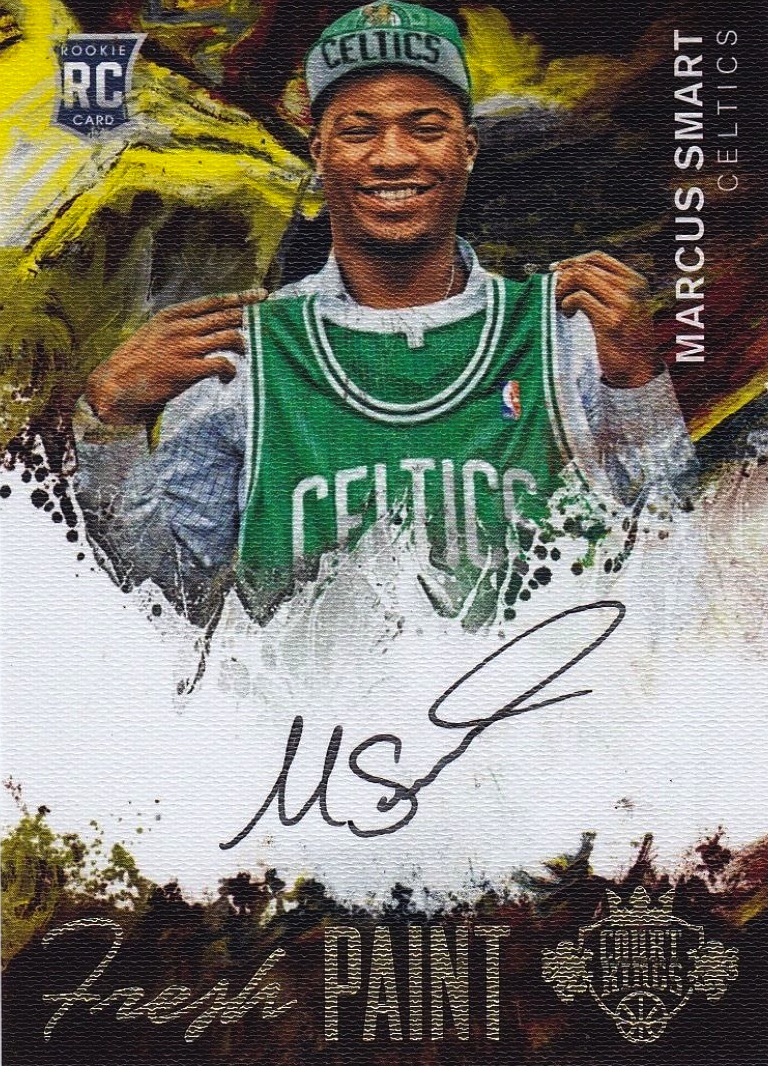 Each week, we will take a look inside the NBA and will give you the top three players of the week and provide a rundown on why collectors should take notice. Please feel free to leave your comments for a healthy debate.
By Derek Ficken | Beckett Basketball Analyst
Marcus Smart – PG – Boston Celtics
Last 5 Games: 8.2 PPG, 2.6 APG, 4.8 RPG
This star from Dallas, Texas, had some temper problems throughout his senior year at Oklahoma State, but was selected as the sixth pick in the 2014 NBA Draft. The Celtics were able to free up a starting spot for him by trading Rajon Rondo to the Mavericks, and ever since then, he has been proving his worth as a viable starter in the league. His production has slowly increased and his card values have done the same. If you are looking for Andrew Wiggins prices, look somewhere else, but if you are looking for a worthy investment, Smart is your man. Because he was a lottery pick, Panini did its due diligence by making him one of the showcased rookies in its 2014-15 products, so he already has 248 cards in the Beckett Online Price Guide, with 52 of them as autographs. With an average auto price of $42, you can stock up on his cards and hope to see the Celtics potentially gain a few pieces in next year's draft to make a turnaround in the Eastern Conference. With that said, look for some key autographs under his average price including his 2014-15 Hoops Hot Signatures card ($20) or even his 2014-15 Donruss Rated Rookie Signature Patches card ($25) to stock up on before he potentially becomes a breakout star in his sophomore year.
Key Cards To Collect:
2014-15 Panini Gold Standard #207 JSY AU/199 RC ($30)
2014-15 Donruss Rookie Autographs #15 /99 ($30)
2014-15 Court Kings Fresh Paint Autographs #6 /225 ($40)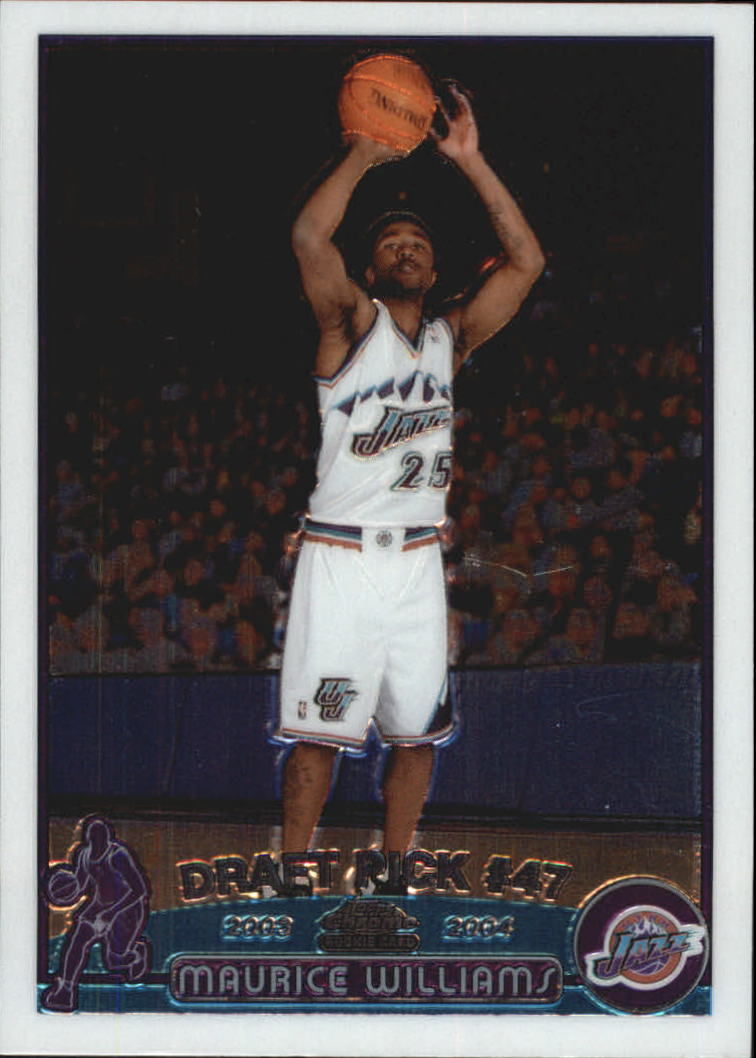 Mo Williams – PG – Charlotte Hornets
Last 5 Games: 19.4 PPG, 10 APG, 1.4 RPG
It looks like after being traded to his eighth team in 11 years, Williams has officially been labeled as a journeyman in the NBA. Although that can worry collectors of Williams' cards, he is proving his worth with his new team in Charlotte. Earlier in the year, he spanned an average of 21 PPG with dropping a career-high 52 points against a formidable Indiana team, but his value with the Timberwolves was short-lived as they shipped him to the Hornets around the trade deadline. Luckily, since being traded he is averaging 21 PPG again and his stock in card values are starting to increase. Take for example his 2003-04 Exquisite Collection JSY AU RC, which was at around an average price of $27 on the secondary market, but now has doubled in three months and is now valued at $50. With more than 900 cards in the Beckett Online Price Guide, he has plenty of key cards that are steals that you can stock up on if he continues his production this season. Try and grab his 2003-04 SP Authentic AU/1,250 RC ($15) or his 2003-04 Ultimate Collection AU/250 RC ($20) to buy low and sell high if you are the gambler-type collector.
Key Cards To Collect:
2003-04 Finest #153 AU/999 RC ($12)
2009-10 Exquisite Collection #42 /199 ($20)
2003-04 Topps Chrome #151 RC ($6)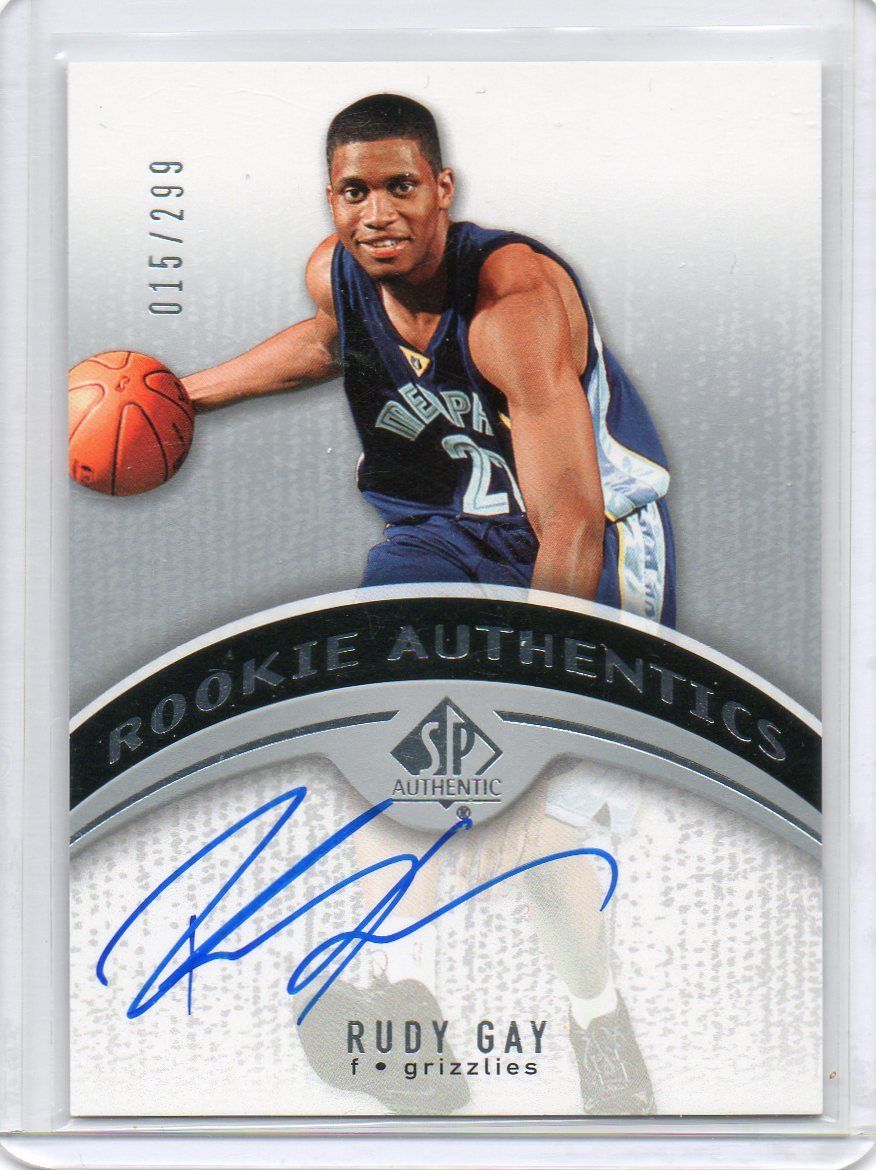 Rudy Gay – SF – Sacramento Kings
Last 5 Games: 24.8 PPG, 3.2 APG, 6.4 RPG
After being shopped around from Memphis to Toronto, Gay's production dropped from an All-Star caliber to sort of an above-average NBA player. He was shooting at a high volume and unfortunately wasn't getting the lucky bounces his way. When Toronto traded him to Sacramento, many thought he would be lost in the obscurity that is the Kings. Fortunately for Gay, his production increased and he found a new role in a team that desperately needed help in the scoring department. In the Beckett Online Price Guide, his total amount of cards has reached in the 1,700s and he has 346 total autographs (176 which are priced). With only 15 autographs exceeding the $100 mark, many people are valuing his future, even if he already has been in the league for eight seasons. To get a steal on his key rookie autographs, look for his 2006-07 Ultimate Collection AU/350 RC ($15) or even his 2006-07 Fleer Hot Prospects JSY AU/150 RC ($25). If you are more suited toward his key Rookie Cards, he has plenty of cards including his 2006-07 Topps RC ($2.50) or his 2006-07 Bowman Chrome RC ($6) to stock up on that are under the $10 value.
Key Cards To Collect:
2006-07 SP Authentic #129 AU/299 RC ($25)
2006-07 Chronology #133 JSY AU/99 RC ($20)
2006-07 Exquisite Collection #47 JSY AU/99 RC ($250)