Tribute to a King: Hank Aaron Topps Baseball Cards Through the Years
In sports, there are superstars and legends. And then there are kings, all-time greats against which all others are measured. Hank Aaron is one of baseball's kings. His 755 home runs was the MLB benchmark for decades. Aaron's 2,297 RBI and 6,856 total bases are records that still stand.
More than his accomplishments on the field, Aaron was a role model off of it and an ambassador for baseball in the years that followed his career.
It's no wonder that Hank Aaron baseball cards continue to resonate today. And it's not just those who grew up and watching him pass milestone after milestone throughout much of the 1950s, '60s and '70s. The respect for Aaron crosses generations.
Hank Aaron Topps Baseball Cards Through the Years
From his Rookie Card in 1954 through to his final cards from his playing days in 1976, Hank Aaron appeared on dozens of Topps baseball cards. In addition to his annual issues, there were plenty of opportunities for League Leader, Highlights and other subsets. 1974 Topps Baseball leads off, crowning Aaron as the game's Home Run King, a record he didn't break until April 8 that year — after the card had already been released. That set also has a five-card tribute, showing his full cardboard career up until that point.
The following gallery includes all of the main Hank Aaron Topps baseball cards from 1954 through 1976. You'll also find lots of inserts and examples of virtually all of his test issues.
1954 Topps Baseball
1955 Topps Baseball
1955 Topps Double Header
1956 Topps Baseball
1957 Topps Baseball
1958 Topps Baseball
1959 Topps Baseball
1960 Topps Baseball
1960 Topps Tattoos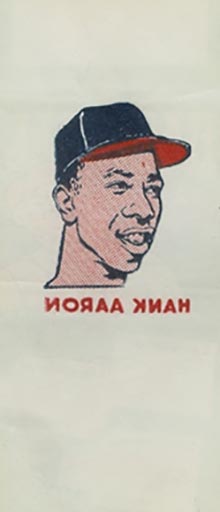 1961 Topps Baseball
1961 Topps Stamps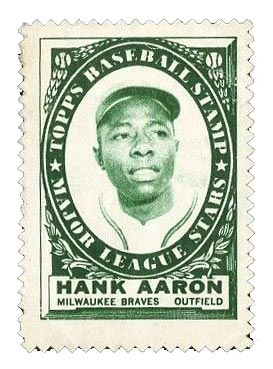 1962 Topps Baseball
1962 Topps Bucks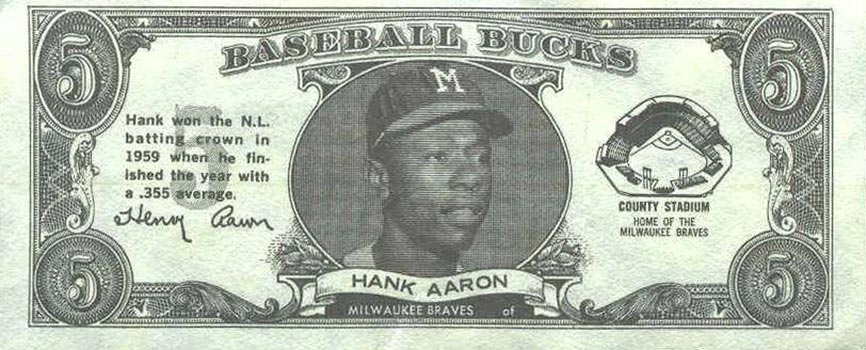 1962 Topps Stamps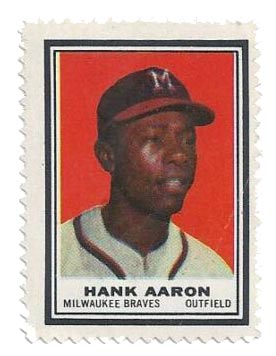 1963 Topps Baseball
1963 Topps Peel-Offs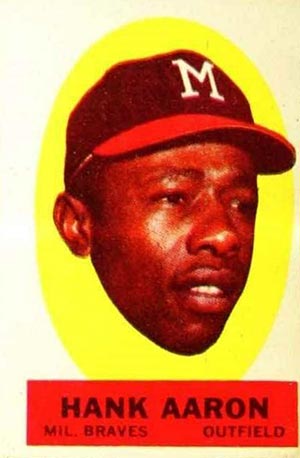 1964 Topps Baseball
1964 Topps Giants
1964 Topps Stand-Ups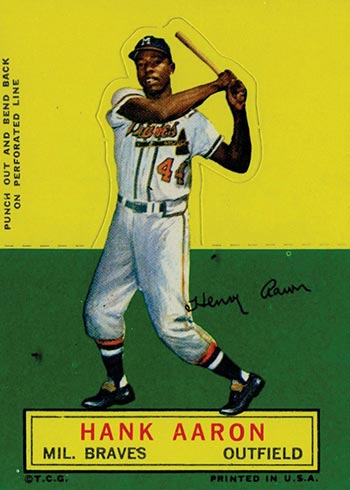 1964 Topps Tattoos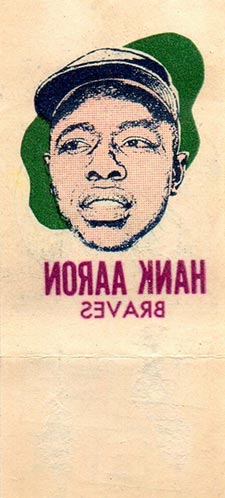 1965 Topps Baseball
1965 Topps Embossed
1965 Topps Transfers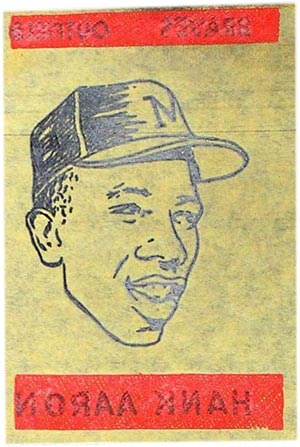 1966 Topps Baseball
1966 Topps Rub Offs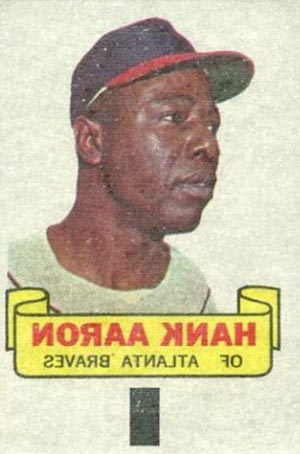 1967 Topps Baseball
1967 Topps Posters
1967 Topps Punch-Outs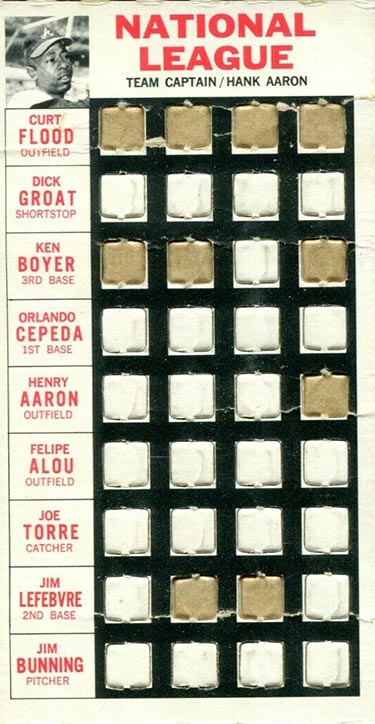 1968 Topps Baseball
1968 Topps Action All-Stars Stickers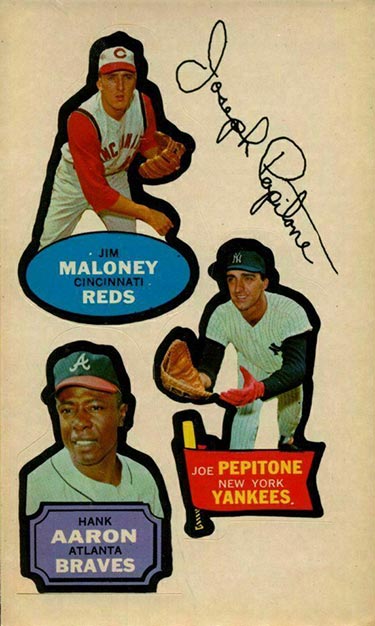 1968 Topps Game
1968 Topps Giant Stand-Ups
1968 Topps Milton Bradley
1968 Topps Plaks Checklists
1968 Topps Posters
1969 Topps Baseball
Topps Decals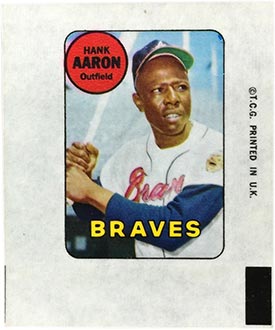 1969 Topps Stamps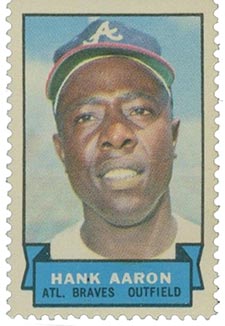 1969 Topps Super
1969 Topps Team Posters
1970 Topps Baseball
1970 Topps Candy Lid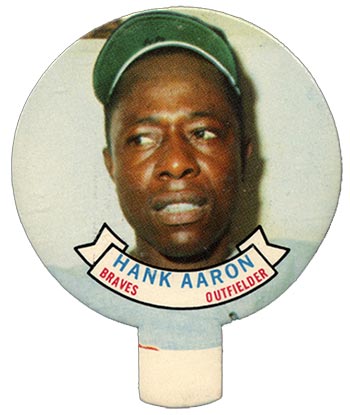 Scratch Offs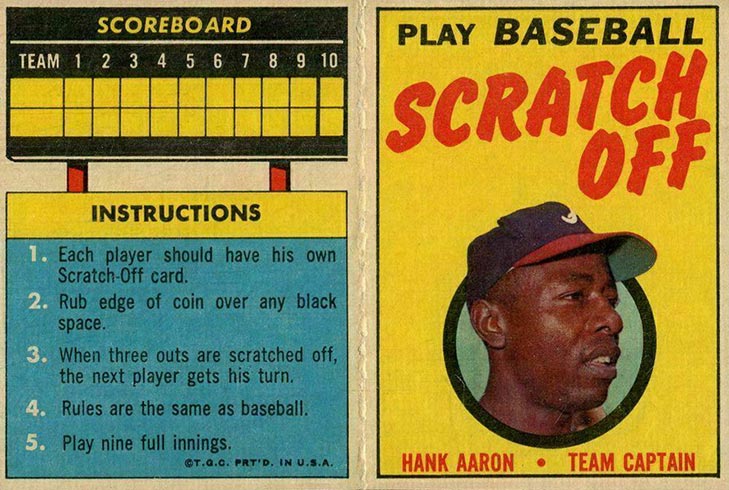 1970 Topps Super
1971 Topps Baseball
1971 Topps Scratch Offs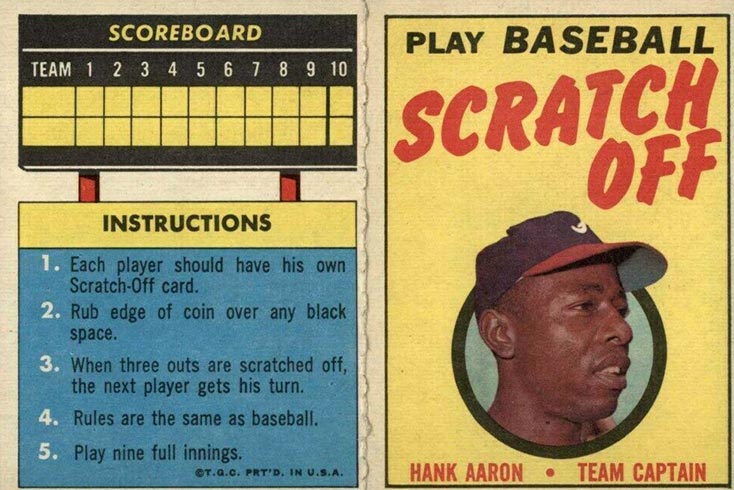 1971 Topps Super
1971 Topps Tattoos
1972 Topps Baseball
1972 Topps Candy Lids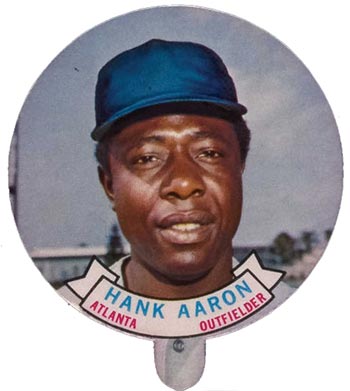 1972 Topps Cloth Test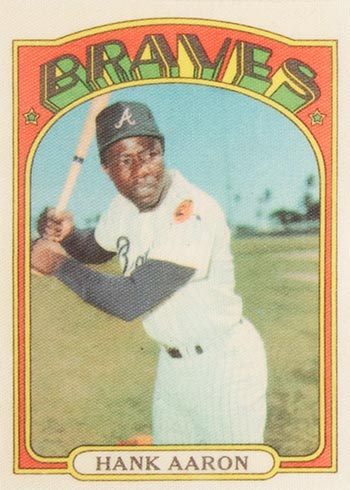 Topps Posters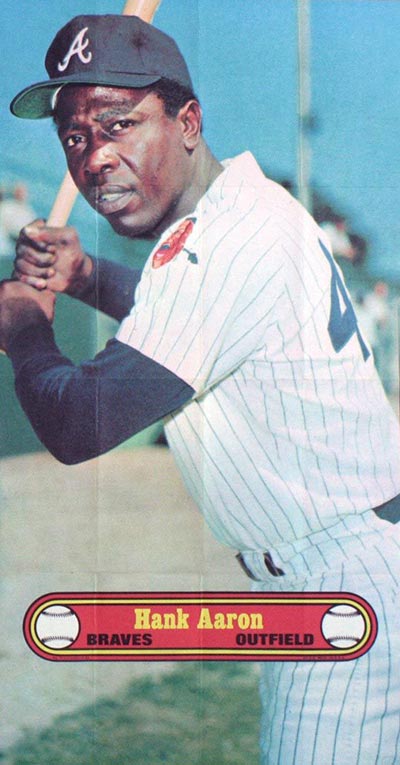 1973 Topps Baseball
1973 Topps Candy Lids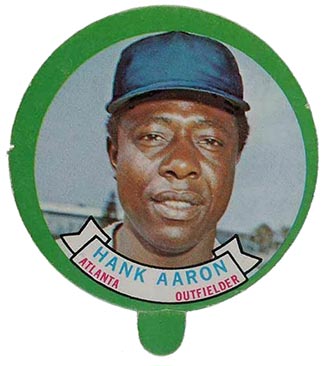 1973 Topps Comics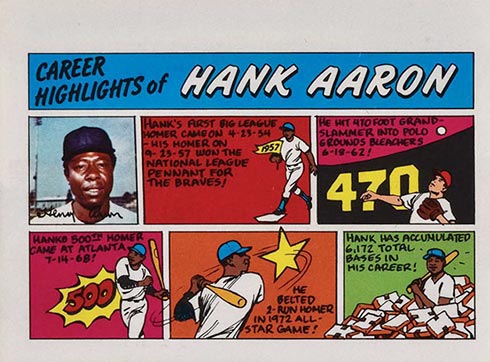 Topps Pin-Ups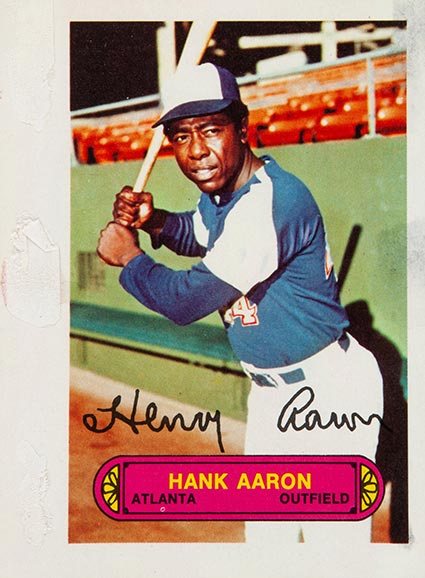 1974 Topps Baseball
1974 Topps Deckle Edge
1974 Topps Puzzles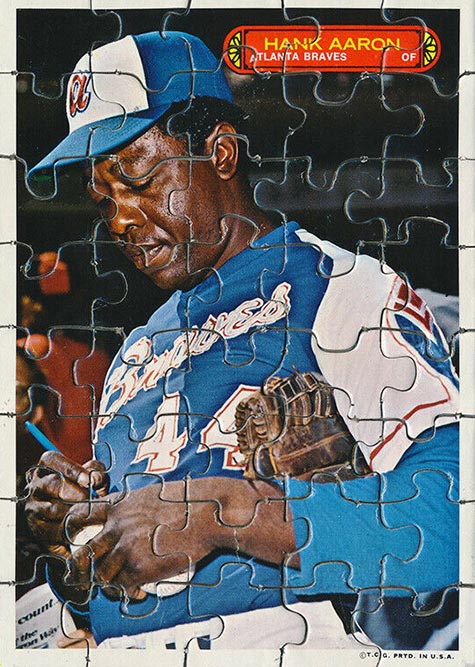 1974 Topps Stamps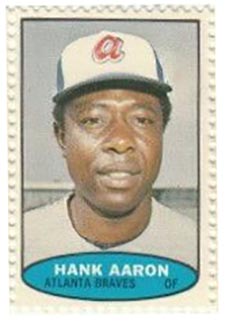 1975 Topps Baseball
1975 Topps Mini
1976 Topps Baseball