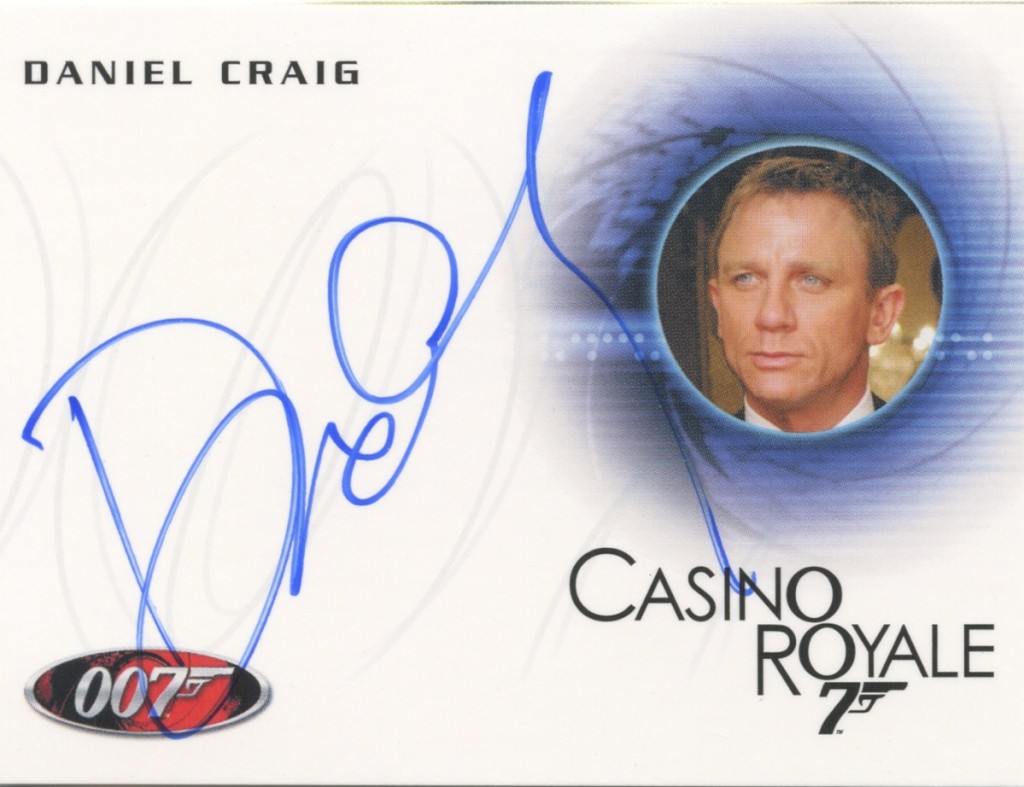 By Susan Lulgjuraj | Beckett Sports Card Monthly Editor
Rittenhouse Archives is celebrating James Bond like no other.
The company is putting out James Bond The 50th Anniversary Trading Cards Series 2 with some big names included in the autograph set.
Rittenhouse lists at least two actors who played Bond – Daniel Craig and Roger Moore – many of his villains and, of course, leading ladies, which includes Oscar-award winner Halle Berry, which seems to be her first certified autograph, according to the Beckett database.
The set is scheduled to come out in November for $84 a box on Rittenhouse's site. There are three autos per box, including Sean Bean (Alec Trevelyan/GoldenEye), John Rhys-Davies (Gen. Pushkin/The Living Daylights), Richard Kiel, Honor Blackman and others.
The 99-card base set is the second half of the 198-card set that started with the first series of the product. It includes characters and pictures from 22 of Bonds' films. These cards will also have a parallel.
Rittenhouse is included special inserts such as 108-card "From Russia With Love' throwback cards, which includes unpublished photos, Gold Foil Plaque Cards, James Bond 007 Gold Gallery, SkyFall Preview cards.
There are also three types of Shadowbox cards featuring Timothy Dalton, Pierce Brosnan and Daniel Craig.
Of course, no Bond set can be complete without a tribute to the ladies.
Susan Lulgjuraj is the editor of Beckett Sports Card Monthly magazine. You can email Susan here with ideas, comments and questions. Follow her on Twitter here.