Hall of Famer Joe Mullen Added To Expo Lineup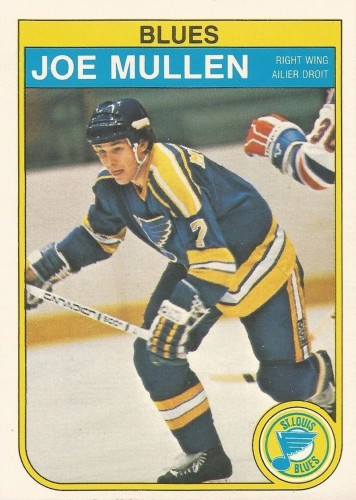 By Stephen Laroche | Beckett Hockey Editor
A.J. Sports World recently revealed that Joe Mullen will be signing at the 49th Sportcard & Memorabilia Expo in Toronto on May 3, 2015 and it is a rare Canadian appearance for the Hockey Hall of Fame member.
Over the course of his career, Mullen proved to be one of the greatest American-born talents the game has ever seen and he retired at the end of the 1996-97 campaign with over 500 goals and 1,000 points. Greatly underrated, he was also a part of three Stanley Cup championship squads and won the Lady Byng Trophy twice during his time with the Calgary Flames.
Mullen's autograph will set show attendees back $35 for regular items and premium items will be signed at a rate of $50. Personalizations are included for free, but inscriptions are an additional $20.
Check out some neat trivia about Mullen's rookie card after the jump.
As a side note that may interest vintage hockey collectors, the photo used on Mullen's rookie card from the 1982-83 O-Pee-Chee set was taken by Bruce Bennett at Madison Square Garden on March 21, 1982. While the St. Louis Blues lost to the New York Rangers by a score of 8-5 that day, Mullen scored one goal and added an assist on a first period tally by teammate Blake Dunlop.
For details regarding other signers that are expected to appear at the show, check out our earlier article here.
Stephen Laroche is the editor of Beckett Hockey. Have a comment, question or idea? Send an e-mail to him at slaroche@beckett.com. Follow him on Twitter @Stephen_Laroche.