Hall of Fame-Worthy Mariano Rivera Cards – Beckett Pricing Insider
This edition of the Beckett Pricing Insider is sponsored by MN Nice Cards.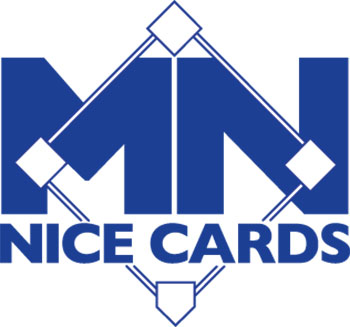 It's that time of the year again, Hall of Fame Voting!
Headlining the names for first time ballot appearances, Mariano Rivera is expected by many to gain easy election his first time on the ballot.
Rivera, a relief pitcher who spent his entire 19-year career with the Yankees was first signed by the organization as a free agent in 1990. When he was first turned pro, he had little pitching experience, having played shortstop up until that point. The Yankees would morph Rivera into a pitcher, which was helped tremendously as Rivera would use his time in the minors to perfect his world-class cut fastball.
Originally used as a starter, Rivera was first called up on May 16, 1995. But he would struggle that first year. At the end of the season, after having used Rivera out of the bullpen in the postseason, it was decided that Rivera's future was as a reliever. After a year as the setup man, Rivera claimed the closer's role, one where over the next 17 year, he would change the game.
If you're looking to get into some of Rivera cards, there is a lot to pick from.
The Rookie Card
1992 Bowman Mariano Rivera RC #302
One of the classic sets from the junk wax era, this is a favorite among many collectors for the Rookies. Along Rivera on the checklist are Rookie Cards of Mike Piazza, Manny Ramirez and fellow closer Trevor Hoffman, among others. The Rivera Rookie Card come with the unorthodox image showing Rivera off the field, dressed as if he is about to play a round of golf. It's actually common for a lot of prospects in the set. Mariano Rivera's lone Rookie Card goes for around $40-$60 in raw condition with Gem Mint BGS 9.5 going for $150-$200.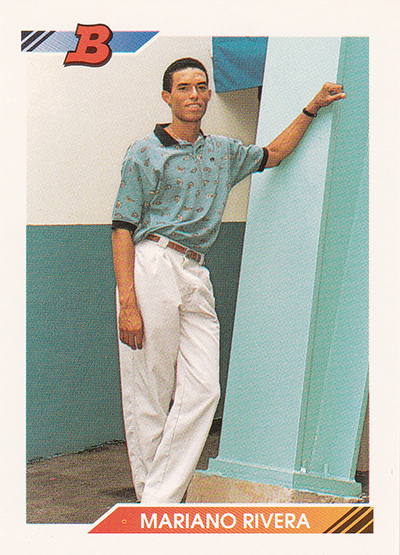 The Autographs
1996 Leaf Signature Autographs Mariano Rivera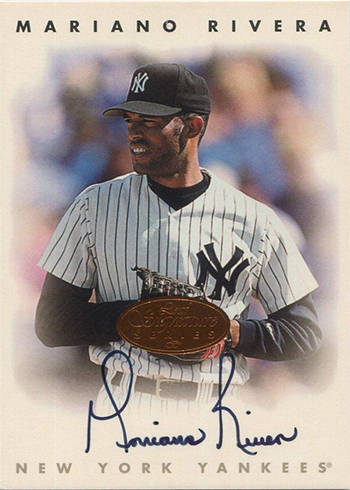 2018 Topps Five Star Baseball Five Star Signatures Mariano Rivera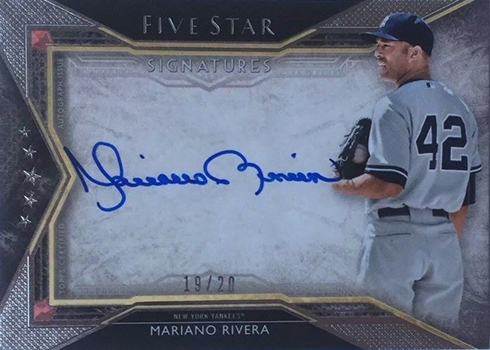 I had to pick two of Rivera's autographs because he needs to be given his credit for how amazing his signature is and how he clearly takes his time. These autographs are separated by over 20 years so you can clearly see that his signature has, like many others, evolved over time. But what it hasn't lost is its quality.
We see so many autographs that have shortcuts with just initials or part of the players name, Mariano still takes the time to write his full name. We thank him for that. Both of these cards are selling for $100-$150 in raw condition.
The Outside-the-Mainstream Choice
1990 Tampa Yankees Diamond Mariano Rivera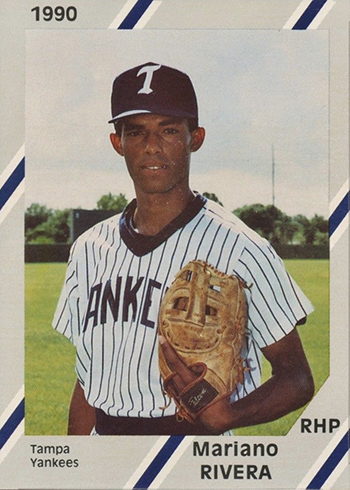 A pre-Rookie Card from his first year with the Yankees farm club, this one can be a tough card to find. Recent raw versions have gone for anywhere from $50-$100. If you have a Gem Mint version, you could be sitting on a little jackpot with Gem Mint PSA 10s going for over $750.