Hagerstown Suns Turn THAT Billy Ripken Card Into a Bobblehead
It's one of the most infamous baseball cards of all-time. Now the 1989 Fleer Billy Ripken is getting a reboot, this time as a bobblehead giveaway from the Hagerstown Suns.
The Single-A affiliate of the Washington Nationals is giving away Billy Ripken bobbleheads to the first 1,000 people through the gates at their game on Friday, August 17.
Ripken, a member of the Suns back in 1984, is posed similar to how he is in the iconic baseball card. That means a bat on his shoulder. However, there is a big difference. This is a family friendly promotion so Ripken's profane face has been replaced by something a little more appropriate — a happy face icon.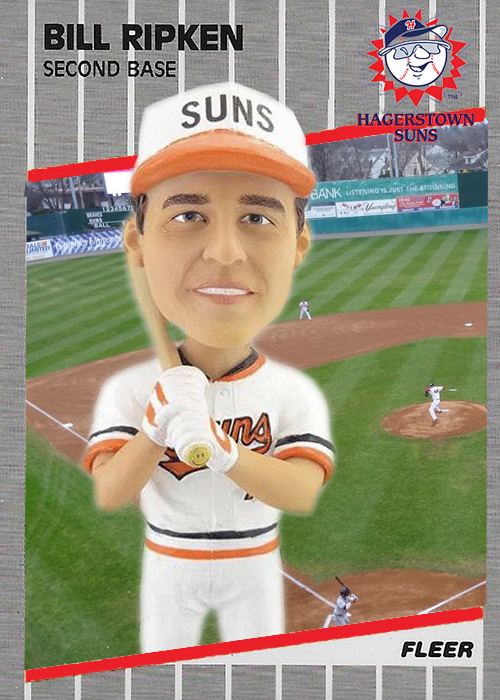 The original 1989 Fleer Billy Ripken became an instant-classic shortly after it was released and collectors started to discover the naughty language on the bat knob. There was some controversy over the origins of the bat for years, however Ripken eventually owned up to it 20 years later.
In 2016, another classic '80s Fleer card got the bobblehead treatment. This time it was the 1984 Fleer Glenn Hubbard snake card, which was transformed into a bobblehead by the Lexington Legends.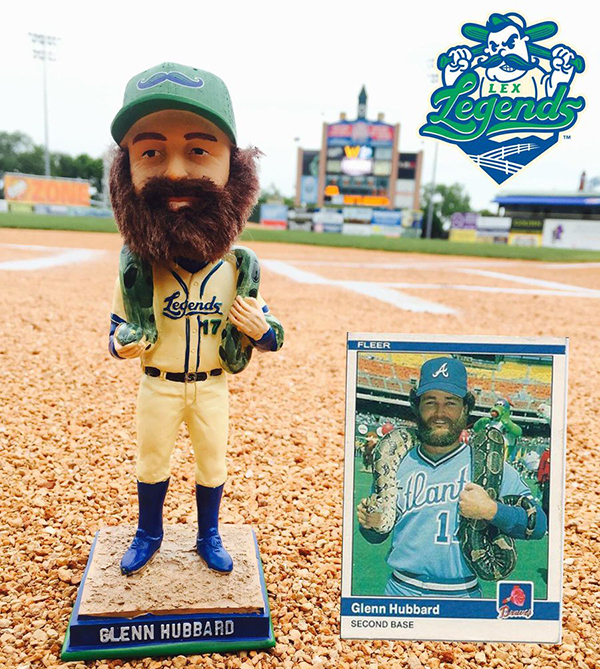 Bringing things full circle, the Suns are playing Lexington this time around for the Billy Ripken bobblehead giveaway.