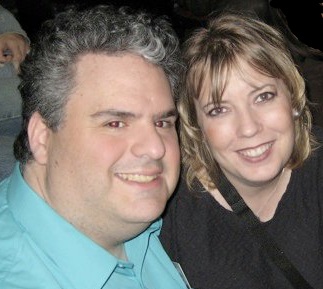 Editor's note: Houston-based card shop owner Todd Nelkin has decided to close the doors to his shop, HLT&T Sports, and offered his thoughts as the closing time comes.
—
By Todd Nelkin | Commentary & Opinion
Everyone who has ever set up at a show knows the feeling. It gets to 5 p.m. Sunday, the final day of the show you had circled on the calendar for months, and people around you start to re-assemble boxes and put unsold goods into trucks or luggage.
It's closing time. Time to go home.
What do you do when you're closing your retail store after 30 years of business? It is the ultimate show teardown. First comes the realization that comes one day soon, you will no longer have the key to your place. Something else will be in your area where you called the shots. Something else will be in the area where you set up displays, staged pack wars games and sold Beanie Babies, pogs and all the other fads that came and went.
The Internet/eBay/Target stores with more current inventory than you can shake a stick on all play a factor. So does a neighborhood that just plain grew up. The kids are gone. The parents have fond memories of bringing them to your store, but that's all in the past. The phone still rings — nine out of 10 are calls from people trying to sell cards that you are certain that they did not buy from you in the first place. They often all think that their Michael Jordan or Roger Clemens is really worth so much. You get tired of having to break the news that Cal Ripken Jr. was on a lot of cards during his career and that interest in his 1991 Donruss might grow someday, but that day is not today.
You get calls offering to sell autographs. I always thought how trite it is to take advantage of a player's good nature to sit over a dugout and try to get not just a memory but a product for sale. Oh, wait. Who am I kidding? The players know what's going on here — and that's the reason fewer and fewer people have personal experiences with players in their area.
How long has it been since someone came into the store asking for card No. 110 of a Topps set? Does anyone still collect sets? At one time we had a menu board of sets, and people would come up and say "I would like a 1984 Topps and a 1983 Donruss set" and would buy two or three of them and you would make a profit and the customer would be happy. (Yes, those sets are worth more then they paid for them; we sold 1983 Topps for $8.50 a box.)
What about all the product brands that you look at and say, hey, that sold? Why did Topps do away with Stadium Club or Topps Total? You think about all the brands — from SSPC to the memories of overnighting your Pro Set Platinum application for your two cases and having that one customer that always asked for more boxes then he ever would need. You wonder if someone, somewhere, still has 1,000 Flipper Anderson cards for me if I send in my Wild Card 1,000-stripe card? Years ago, Upper Deck was at our store giving away the Wally Joyner and DeWayne Buice promo cards, asking people if they would pay $1 for a pack of cards. Today, companies would have to be in our store asking "Would you pay $200 for a pack of cards?"
Then there were the pattern customers that would buy, buy, buy. The spent so much that just the sight of them walking in your door made you happy. Then they fell off the map. Maybe they got their credit card bill or maybe they did not like what they were pulling out of the boxes. There used to be steady customers who would get a stand at a flea market and then their own store and then go bust and then come to you to buy their inventory. But these people went away a long time ago. It makes you wonder: What do people get hooked on today if it's not baseball cards?
While it's natural, I believe, to reminisce about the good old days, it's also depressing to think about the future that will not include your store. One has to think things will get better. But will children raised on computers and iPhones ever really care about two-dimensional images of people that they see less as heroes and role models and more as tools to brag on in their fantasy sports games that they play with their real friends? Do children still practice swinging like Sammy Sosa or standing like Jeff Bagwell, or are they more concerned if Clayton Kershaw is throwing too many pitches per inning?
With companies upping the amount a store has to spend to take part in the promotional material, it also makes you wonder would I even qualify for such programs? Is the tide ever going to turn against eBay? (Probably not.) Is the gambling aspect of the issues that I call a glorified pack — you know the type: five cards for $200 — ever going to burn people out at an even quicker pace then maxing out your credit card and walking away with a Paul Molitor signed card and a Eddie Murray bat card for your $200?
I believe the card market is still there for the fans who look at the base card photos, collect team sets or hold true the idea that a Rookie Card should be issued in a player's first year with a team.
Well, that's it. As we gear up for our final week and ponder the last team set to be sold, will people remember that we were here? Will people think that it was me who failed the business or was it the business who failed me? Did the recent passing of my dad have anything to do with that?
I think not. Time passes. Things change. Children grow. Buying habits change. But I will always remember all the days, from the days we had a line leading up to the cash register to the days that led to weeks without the door opening with anyone but friends coming by to say "Hello." Maybe someday I will do retail again, but it will be different. The memories, though, won't be packed up. They won't go to a warehouse. I will pass the shopping center where our store was and want to walk in and check in on things, but that is gone forever except in my head. I am proud we were a part of so many birthdays, anniversaries, graduation presents and other special moments between fathers and sons and daughters, brothers and every combination you can think of.
So thank you for all these years. It's teardown time. Hand me that box. It's 5 p.m. Sunday.
Time to go home.