Guest Commentary: The Bash Brothers' baseball legacy is smeared but not forgotten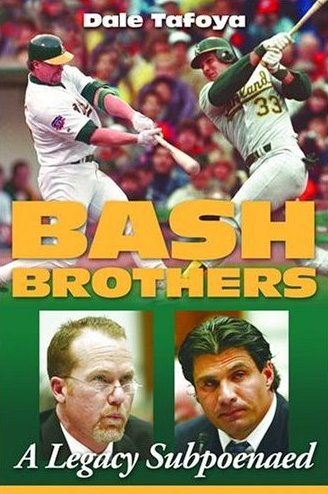 Editor's Note: Dale Tafoya is the author of Bash Brothers: A Legacy Subpoenaed and a long-time baseball fan and a collector, too. When he asked about doing a guest piece for us, I gave him a green light, and here's where I'll make a shameless plug for his book, which I read several years ago. It's one that talks to a lot of players who you might not expect to hear from on the issue of steroids in baseball — and it's one that shows us all that it's not something that started in Oakland or any other big-league town. It started down on the farm — or even earlier. It's worth a look and worth adding to your book collection. — Chris Olds
—
By Dale Tafoya
Mark McGwire and Jose Canseco, poster boys and pioneers of baseball's steroid era, always will represent one of the shameful periods of the sport. Why not?  In the 1980s, before the game fully embraced weightlifting, these two muscle-bound teammates of the Oakland A's showed up and took baseball by storm. Blasting thunderous home runs, Canseco and McGwire morphed into one word like Smith & Wesson and Procter & Gamble. Soon, bulging biceps, dumbbells and steroids saturated the game, resulting in unprecedented home run totals and contracts that gutted the integrity of the game.
In 2005, however, Canseco blew the whistle on the sport and his teammate when he wrote Juiced: Wild Times, Rampant 'Roids, Smash Hits and How Baseball Got Big. Canseco not only exposed rampant steroid use in the sport, he also claimed he and McGwire were at the forefront of it all. Suddenly, they were no longer considered one of the most feared power-hitting duos in the history of the game; they were now considered cheats who helped taint our beloved sport. Sadly, steroids received the credit for decades of accomplishments.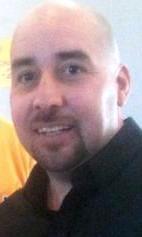 One could have never foreshadowed their crash two decades before. Canseco, the Elvis of baseball at the time, awed scouts with his bionic tools on the diamond. Becoming the first player to ever hit 40 homers and swipe 40 bags in one season, Canseco was an oddity with movie-star looks and freakish power. McGwire, the unassuming, freckle-faced redhead, shattered the rookie home run record by smashing 49 in 1987, and quickly became one of the most feared sluggers in the league. Before morphing into what he later became in St. Louis, McGwire spent over a decade thrilling fans with his booming power in the A's organization.
The Bash Brothers, you see, were heroes to many of us during that era. As a baseball card junkie living 10 miles from the Oakland-Alameda County Coliseum in 1986, I was a naïve Little Leaguer fascinated by them. In my neighborhood, uncovering the Rookie Cards of Canseco and McGwire in a pack was equivalent to finding Willie Wonka's golden ticket.  And if you rode the bus to the Coliseum and somehow persuaded them to autograph it, you rushed back to the card shop to brag about it. We craved heroes and we found them in the Bash Brothers.  We patterned our batting stances after them. We pumped iron like them. We smashed forearms like them.  We wore A's hats like them.
Twenty years later, when I wrote my book, Bash Brothers: A Legacy Subpoenaed, I wanted to capture their riveting legacy — warts and all. Between their rise to fame and ultimate shame before Congress was an electrifying period in baseball, particularly for fans of the Oakland A's, who made three straight trips to the World Series from 1988-90. McGwire and Canseco were at the forefront of their success and left us a trove of fond memories. Who can forget Canseco celebrating his pioneering feat of 40/40 by lifting the second base bag over his head after he swiped his fortieth base of the season in 1988 at Milwaukee's County Stadium? Who can forget McGwire raising both arms when he belted a walk-home run in the ninth inning of Game 3 of the 1988 World Series at the Oakland Coliseum? Who can forget their swagger as they slammed their forearms together after a home run?
Though many of their feats are stained by steroids-use, we admired them through the eyes of innocence. Nothing produced a home run except a skillful swing connecting to a baseball, we thought.  After all, steroids were for Lou Ferrigno, Arnold Schwarzenegger and bodybuilding's underground industry. Not for the Bash Brothers.
Now, two decades later, we can choose to completely disregard those memories because of the baggage attached, or embrace them still because of the thrills they brought us. Many of their accomplishments may not be considered legitimate anymore; but the memories they left us are. We can choose our own way to digest them.
They may have cheated the game, but they didn't cheat me of my memories. They're still alive and well — and so are their Rookie Cards in my closet.
Dale Tafoya is the author of Bash Brothers: A Legacy Subpoenaed. His work has appeared in the Oakland Tribune, Contra Costa Times, Orlando Sentinel, Huntsville Times and Modesto Bee. In addition to his writing credits, he has been a guest on ESPN Radio, FOX Sports and Cumulus. You can follow him on Twitter: @DaleTafoya.