Gretzky Rookie nabs more than $94,000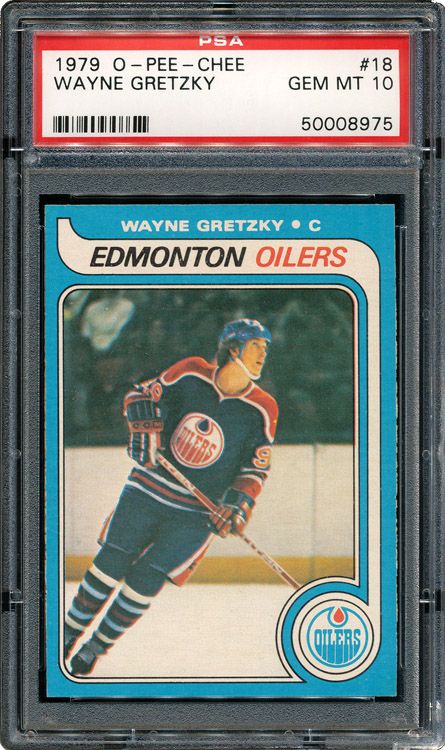 By Andrew Tolentino | Hockey Editor
In other, less-politically charged news from May 1, this 1979-80 Wayne Gretzky O-Pee-Chee Rookie Card auction made hobby headlines yesterday.
The SCP Auctions lot fetched a lot — $94,162.80, to be exact.
Graded a PSA Gem Mint 10, this well-cared-for cardboard marvel was initially listed with a $25,000 minimum bid and nearly quadrupled upon the auction's closure. The hefty price tag, at auction start and by the end, isn't necessarily a shocker, considering the history of Gretzky's collectible clout.
In 2008, this very card — but in BGS 9.5 Gem form — went for $50,000 on eBay.
While it's no surprise that "The Great One" in Gem Mint condition (according to PSA) would warrant this kind of cash, any card that comes this close to the $100,000-mark is worth a look. At the moment we're uncertain of the record, but below is another glance at one for the record books.