Graig Kreindler: Baseball's Visual Custodian
It hardly seems possible, but somehow artist Graig Kreindler can take a photograph and paint an image that is even better than the actual photo.
And he does it with an appreciation for the time period of the subject and a keen eye for detail. To see one of Kreindler's paintings is to look back at a moment in time and bring it to life in color, sometimes when the original picture is grainy black and white.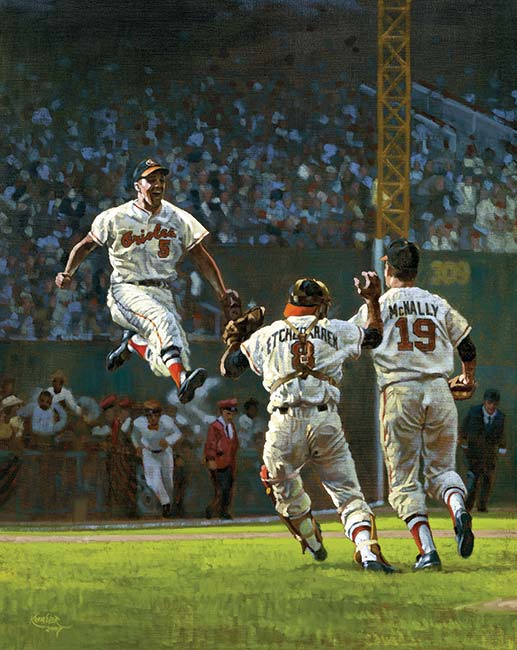 "As much as I love hearing about or watching the players of today, I'm just so much more attracted to the ones I never got to see, the ones I've only heard about," says the 40-year-old Kreindler. "There seems to be something a lot more elusive about them, if that makes sense. And since I'm always just imagining what it must have been like for them to inhabit this physical world—you know, in living color—there's an innate desire to know more about them and be aware of their importance in the grand scheme of the game."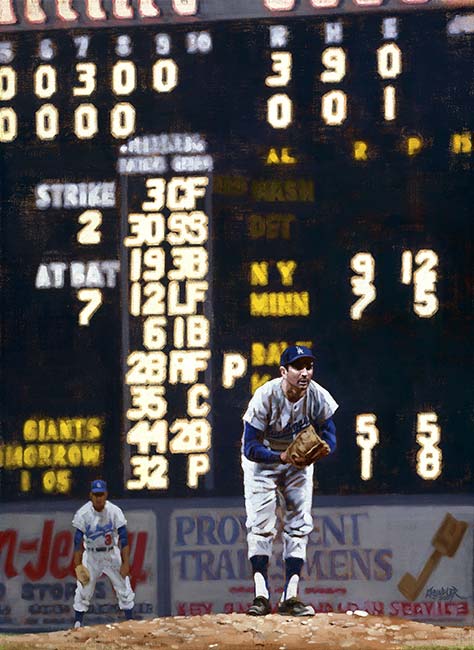 Much of that love for the history of the game is from his father, a Yankee fan during the 1950s when his favorites were Mickey Mantle and Yogi Berra. "While I was enjoying the Yankees teams of my youth – Don Mattingly, Rickey Henderson, Dave Winfield and the like – he was sitting me on the proverbial knee and regaling me with the stories of him going to Yankee Stadium and seeing Casey Stengel's crew when he was my age," Kreindler says. "And he would allude to stories of his father watching Giants games at the old Polo Grounds in the early part of the century. Combining that with discovering what was leftof my father's baseball card collection made me understand that this 'thing' was a lot bigger than me, my dad, and my grandfather. I may not have realized how profound that was at the time, but I certainly appreciate it now, some 35 years later."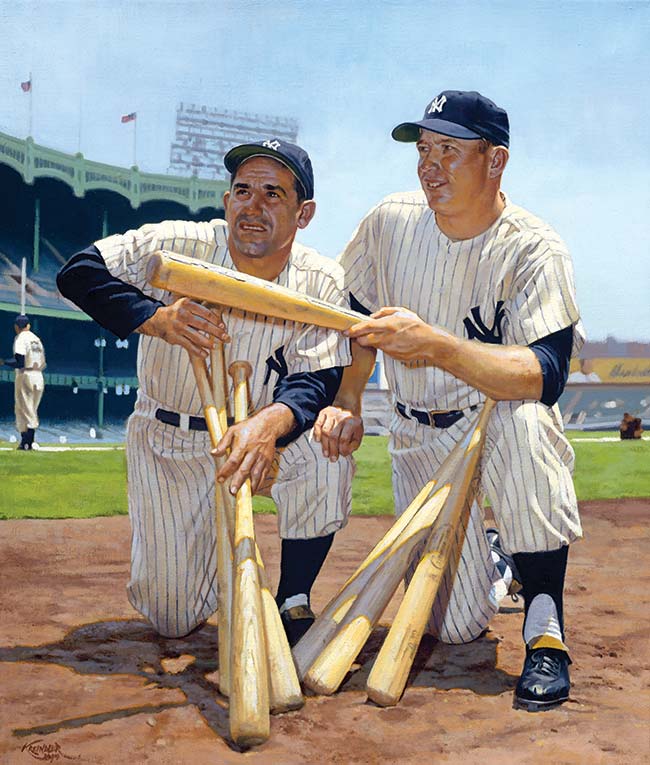 Speaking of baseball cards, Graig's work has appeared in two commercial sets, including cards in Topps' 2019 online exclusive 150 Years of Baseball. And in February 2020, several of his portrait paintings were part of a 184-card set titled Negro Leagues Legends for the Negro Leagues Baseball Museum.
"Like a lot of baseball fans, I knew about Satchel Paige, Josh Gibson and Cool Papa Bell, but not much else when it came to those leagues," says Kreindler. "And in order to paint each one, the research involved allowed me to get to know them on an intimate level."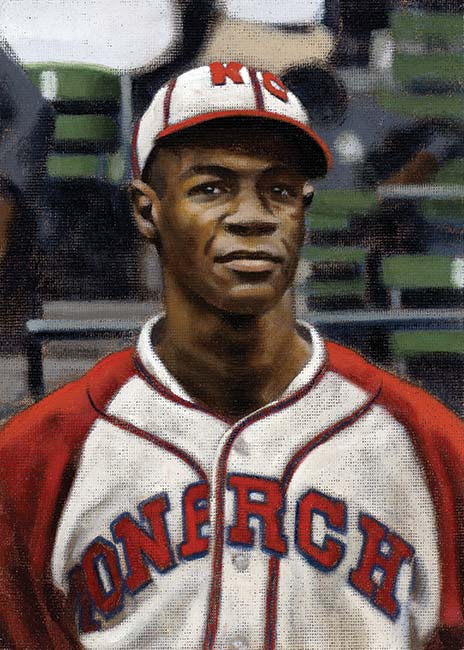 And how does he want his work to be viewed and remembered?
"At the risk of sounding flakey, I'd really love it if my work was considered transportive," he says. "The hope is that I can somehow provide a window into the past for those viewing the pieces. And that doesn't necessarily refer to just a particular player, but also the feeling of being there. It's the tangible stuff that you take in when you go to a ballpark—be it the smell of the concessions, the buzz of the crowd, or the heat of the late afternoon sun—that I want to come flooding back to whomever's looking at it. And I think it's a pretty hard thing to achieve, especially on a still, two-dimensional surface—that stuff suddenly becomes intangible.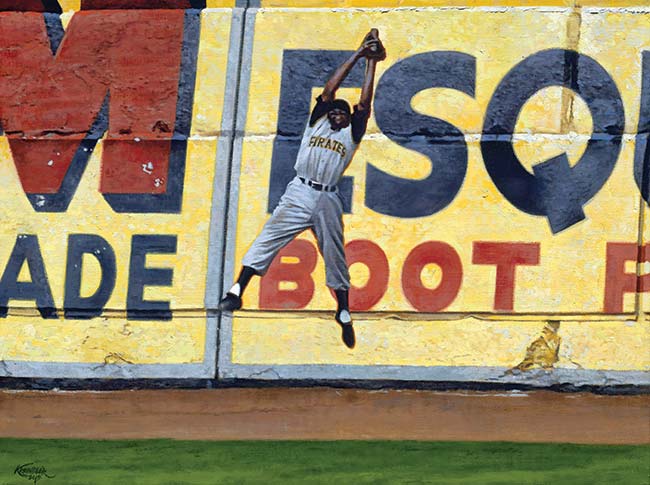 "So, I mean, sure, if somebody sees a painting I've done of Mickey Mantle and they say that it 'looks just like him,' then I definitely appreciate it and get a kick out of the response; but if somebody says something like, 'I remember going to those afternoon games at the Stadium—you nailed that stifling summer heat,' that's just the absolute best. If it can allow them to get lost in their own personal experiences, I feel like I've done my job.
Connect:
GraigKreindler.com
twitter.com/GraigKreindler
facebook.com/GraigKreindler