Gotham trading cards coming from Cryptozoic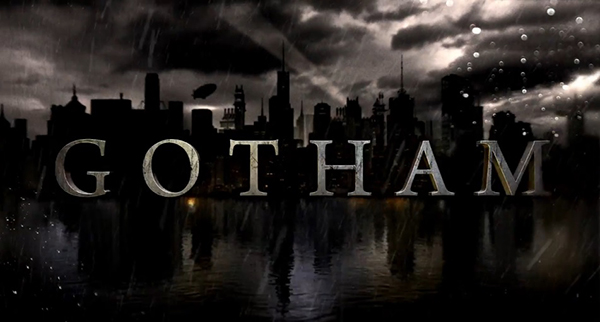 By Ryan Cracknell | Hobby Editor
Update: Get full details on the Gotham Season 1 trading cards here.
If you're a collector who watches Gotham, it's likely that it has crossed your mind once or twice that the TV show would make for a promising card set. It has plenty of characters, a strong look and it's a new spin on a familiar world. Well, it looks like Gotham trading cards are, indeed, in the works.
Cryptozoic, whose portfolio also includes Arrow and The Flash, are set to produce.
While there has been no formal announcement, Cryptozoic's George Nadeau took to Twitter to show off some costumes that will likely be part of the product.
Authentic wardrobe for @Gotham Trading Cards set coming in 2016. @GothamAddicts @EssentialGotham pic.twitter.com/FfvAwLyRxF

— George Nadeau (@georgenadeau) December 30, 2015
As of yet, there aren't any details on what Cryptozoic's plans are for the line or when to expect the first set other than it should be sometime in 2016.
Gotham is a prequel of sorts to Batman, focusing on establishing interconnected backstories its many heroes and villains. While a young Bruce Wayne plays a moderate role in the show, it's more about James Gordon and the Gotham City Police Department.
Comments? Questions? Contact Ryan Cracknell on Twitter @tradercracks.