Goodwin Champion's Art of Ages cards popular with collectors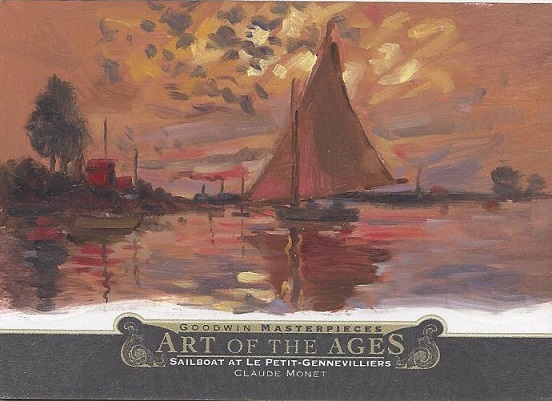 By Susan Lulgjuraj | Beckett Sports Card Monthly Editor
Imagine getting a mini-sized rendition of your favorite artwork – pieces from Monet, Whistler, Matisse or Michaelangelo?
Upper Deck has created a special rare insert for 2013 Goodwin Champions – Art of the Ages. These cards have been extremely popular with collectors since its release, with eBay auctions ending in at least triple digits for the 1-of-1 cards.
Check out some of these sales: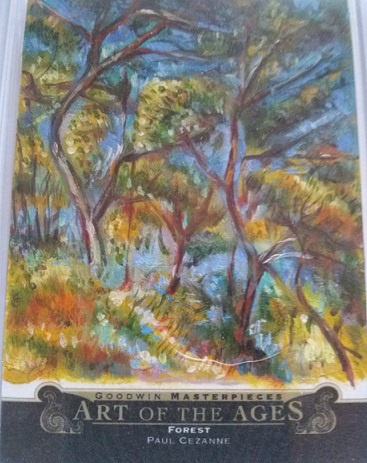 Paul Cezanne's Forest
sold for $275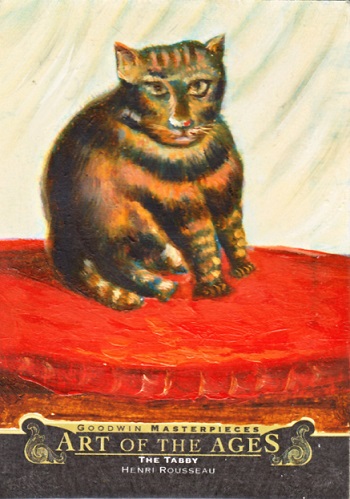 Henri Rousseau's The Tabby
– $216.64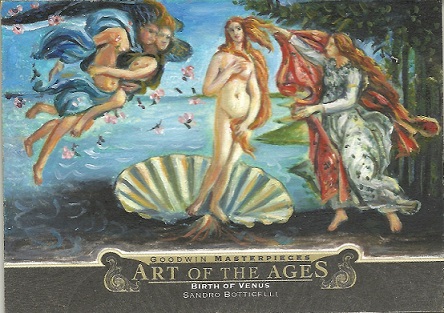 Botticelli's Birth of Venus
– $320
Jacques-Louis David's Death of Socrates
– $220 (and the card was damaged).
These cards have been some of the most watched on eBay and have collectors (not necessarily card collectors) clamoring for one of these pint-sized renditions.
According to the checklist on Beckett.com, there are 298 paintings on the checklist. Only a handful have popped up at this point.
One can only wonder what Leonardo da Vinci's Mona Lisa will sell for – arguably the most recognizable painting.
Here are several current auctions for 2013 Goodwin Champions Art of the Ages
:
Claude Monet's Sailboat at LePetit-Gennevilliers
 (pictured above)
Georges Seurat's House Between the Trees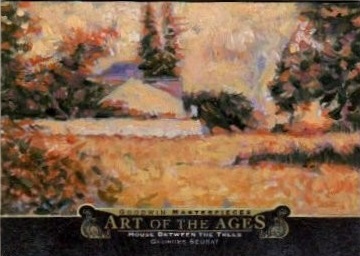 Portrait of Whistler with Hat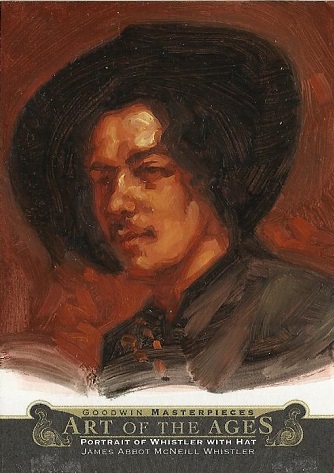 Henri Matisse's Harmony in Red (The Red Room)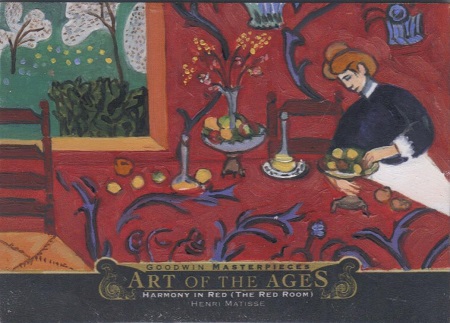 Michaelangelo's Creation of Adam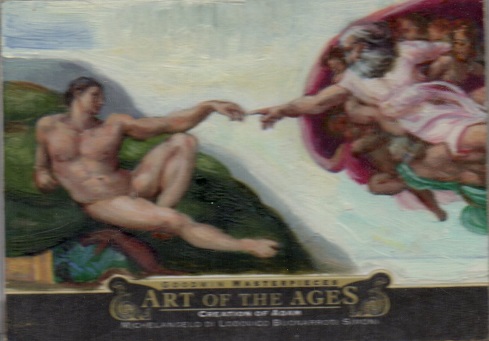 Susan Lulgjuraj is an editor of Beckett Sports Card Monthly. You can email her here with questions, comments or ideas. Follow her on Twitter here. Follow Beckett Media on Facebook and Twitter.