Go, Pack, Go! – Beckett Pricing Insider
This edition of the Beckett Pricing Insider is brought to you by GTS Distribution. Watch Go GTS Live – The Hobby's Web Show, every Thursday at 9 PM EST.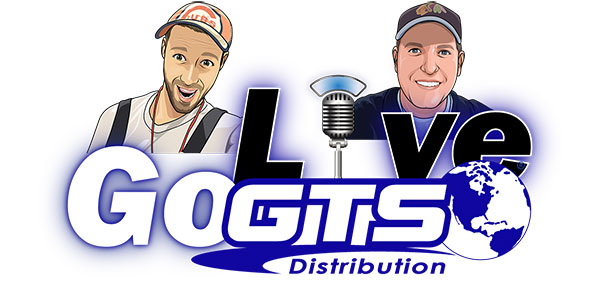 I decided to do something more personal to me this week. I am a huge Green Bay Packers fan and I want to showcase some cards from my favorite players of all-time by way of some of their coolest cards and recent sales info.
Keep in mind I am going to be picking guys that I have watched play. Bart Starr is one of the greatest Packers of ever, but he won't be on this list. I will do other teams in the future and if you want me to showcase your team just shoot me an email. I promise to be fair and kind to all teams — even the Bears and Vikings.
2004 Leaf Certified Materials Fabric of the Game Jersey Number #FG80 Reggie White /92 – $550
Let's start off with one of the true gentlemen of the game and one of the greatest defensive players of all-time. Reggie White was feared by all quarterbacks and loved by most fans (even the ones that say they hated him). Getting an autograph card with his jersey on it is a must-have for any Packer fan.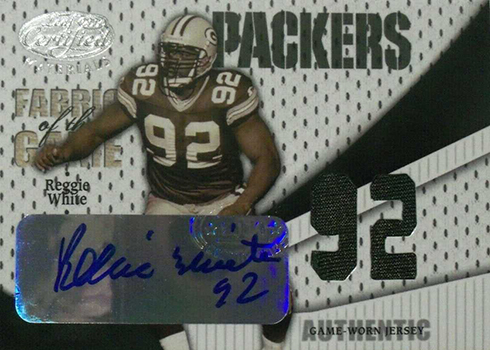 1997 SkyBox Premium Autographics Century Mark #21 Brett Favre/100 – $800
My mother would never forgive me if I left off Brett from an article like this. Favre was the face of the franchise for most of my life and the years that I really became a football fan. This card takes me back to when I was in middle school when autographs cards were just starting to become more commonplace in card sets. Everything back then was on-card. Even the numbering is in sharpie!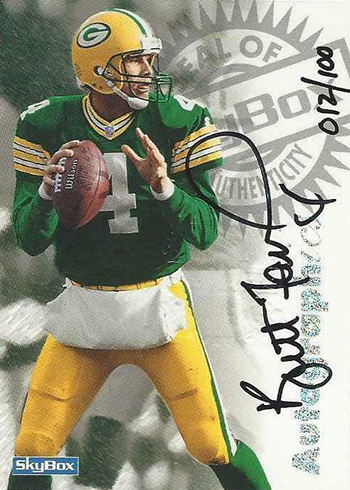 2010 Certified Fabric of the Game Jersey Number Prime Autographs #47 Donald Driver /10 – $72
For me there is no greater example of class than this man right here. I was lucky enough to meet Driver and his family when I worked for a printing company and they had materials done for their charity. His whole family are the kindest people I have ever met.