How Giannis Antetokounmpo Took His Game to the Next Level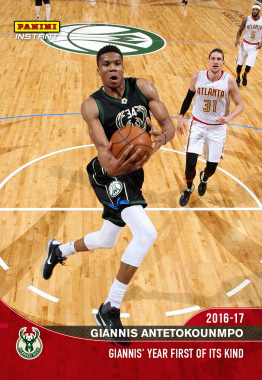 Giannis Antetokounmpo is the talk of the NBA. He's been heaped with praise by the likes of LeBron James, Kevin Durant and hordes of media. In the less than 10 games this season he's become the outright favorite for the Most Valuable Player. His play itself has turned him into a one-man highlight reel and transformed the prospects of the entire Milwaukee Bucks franchise. But where did this all come from? How did a long, lanky kid from Greece turn himself into the league's most dynamic force?
Beginnings in Greece 
Five years ago Giannis made a decision that would change his life forever. As a sprightly 18-year-old he joined Greek second-division team, Filathlitikos. Despite posting some relatively modest numbers he quickly became a fan favorite. A few months later he found himself on the Milwaukee Bucks roster after they selected him with the number fifteen pick in the 2013 draft. The pick was met with widespread questioning. When reflecting upon that draft class as whole, it was quite thin on overall elite talent. If it were to be conducted again today in retrospect, Giannis would by far be the number one prospect, followed by the likes of Portland Trail Blazers guard C.J. McCollum, Washington Wizards wing Otto Porter and fellow international, Utah Jazz big man, Rudy Gobert. It's incredible to think that Cleveland took Anthony Bennett with the first overall pick that year. Could you imagine the Cavaliers with both LeBron James and Giannis right now?
By no means did Giannis burst onto the scene and dominate like what we saw from LeBron James or what we're currently seeing from Philadelphia 76ers rookie Ben Simmons. Yes he did feature on the 2013-14 All Rookie team, but his numbers were not outstanding. He played under 25 minutes per game and put up 6.8 points, 1.9 assists and 4.4 rebounds on 41.4% field goal shooting. That's a far cry from his current lofty numbers of 35 points, 5.6 assists and 10.6 rebounds on 62.4% shooting. However, the signs were there.
He had 23 games in his rookie season in which he scored above 10 points and 16 games where he had 4 assists or more. They aren't eye catching numbers but rather an insight into a player who showed glimpses of skill on all facets of the floor. On the defensive side of the floor he also showed signs of the player he is today. He had 16 games where he had 2 steals or more and 13 games where he had 2 blocks or more. The 'jack of all trades' that we see in his play today was beginning to show even in his rookie year. Things began to change drastically the next season when the Bucks hired former Brooklyn Nets coach and future Hall of Fame PG Jason Kidd. His presence would alter the trajectory of Giannis' career forever.
The Turning Point
Going into the 2014 Summer League, Giannis the point guard was unleashed on the basketball world. The move by Jason Kidd and the coaching staff was a turning point in his development. Giannis went from winger to floor general in the matter of a season. His usage for the regular season grew a full 4% as he became one of the Bucks' primary ball handlers.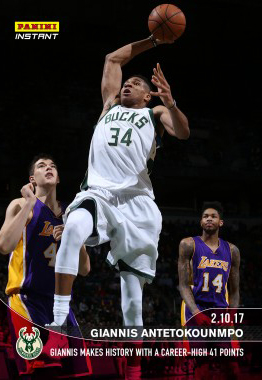 His increased role didn't lead him to being a less efficient player overall. In fact his turnover percentage dropped over 3.5%. In turn his game improved on all areas of the floor. He got more minutes (31.4) and with that his scoring ticked up to 12.7 per game, his assist numbers grew to 2.6, his rebounding went up to 6.7 and all the while his FG% grew to 49.1. The only statistic which failed to see improvement was his three-point shooting, an area of his game that the Greek Freak is still working on. The trust Coach Kidd had, along with some valuable mentorship from revered point guard Gary Payton, allowed Giannis' game to develop in ways not many imagined. It wasn't just his numbers that grew but also his comfort on the floor and general basketball IQ.
Superstardom
In the ensuing seasons Giannis' game developed beyond positions. Yes, he had the vision of a point guard, but he also had the body and defensive capabilities to play the four and five. He's embodied the growing trend of positionless basketball.
Last season and the 2015-16 season were similar in some ways, but the major difference was Giannis' ability to go from star to superstar. He played relatively similar minutes in both seasons at around 35 but like all his other previous seasons he showed marked improvement. Last year he improved in every major statistical category and was awarded his first All Star appearance. The confidence he showed allowed him to rub shoulders with some of the league's elite. Along with being a first-time All Star, to cap off last season's success he was named the league's Most Improved Player. At the rate he's going he could win the award yet again as his numbers have been otherworldly.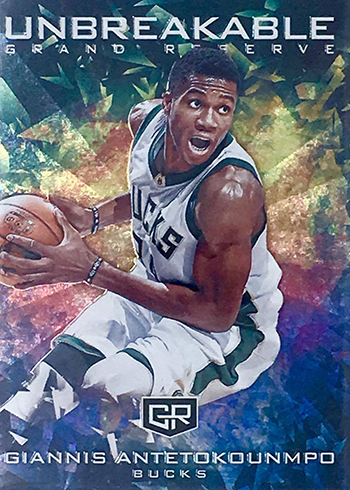 Physically, he is from another planet. The nickname "Greek Freak" isn't only an excuse to avoid trying to pronounce his last name, it's also an accurate description of his physical capabilities. In a league full of freakish athletes, he stands alone. He has a body that is sculpted by the Greek Gods themselves which allows him to cover the floor in a few dribbles all the while weaving through traffic with elite poise and speed. The key for Giannis will be sustaining the form that he's shown so far this season. If he can drag his team to one of the top seeds in the Eastern Conference, then Lord knows the sky isn't just the limit, it's the stars themselves.
All stats provided by Basketball Reference.