4 Simple Things You Can Do Now to Start Planning for the 2019 National Sports Collectors Convention
The 2019 National Sports Collectors Convention is still months away. The 2018 edition wrapped just a short time ago. But that doesn't mean you should wait another nine months before you begin to get ready. There are some easy things you can do now to help make your trip to Chicago that much smoother.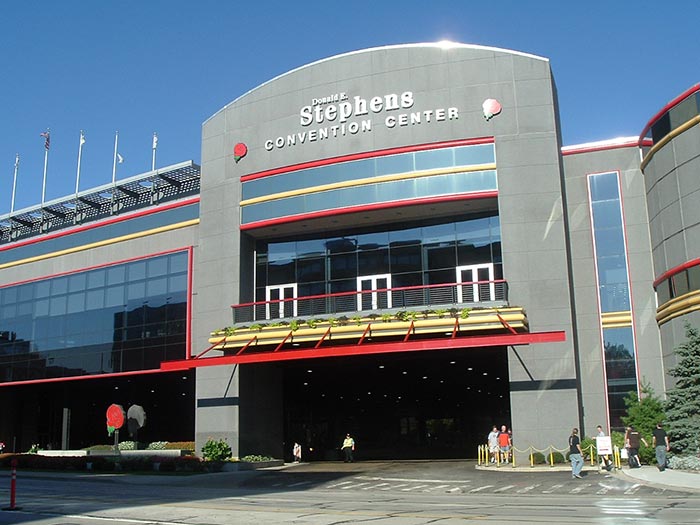 4 Things You Can Do Now to Start Getting Ready for the 2019 National Sports Collectors Convention
Lock In Your Vacation Time
July 31 to August 4.
Those are the dates for the next National Convention. If you're able to submit your vacation requests, do it now. This is prime time summer so leaving it until the last minute might not cut it in a lot of instances.
If you have to wait until later in the year to make future requests, still note it on a calendar or put a reminder in your phone so you don't forget.
Book a Hotel Room
If you're coming from out of town, you're going to need a place to stay. Don't count on that high school friend you're connected with on Facebook but haven't spoken to for 28 years to offer up their couch.
The Donald E. Stephens Convention Center in Rosemont has a lot of hotels nearby. But once the 2019 National hits, it's going to be a lot tougher to find a place to stay.
Once you know you're locked in for the trip, start your research. Set your budget, narrow it down. There's no shortage of places to check out reviews to make sure you don't pick a hotel with a history of grossness.
Start Thinking About What You Might Want to Hunt For
Going to the National without a list of what to be on the hunt for can lead to an overwhelming experience. It's row upon row of singles, wax boxes, new stuff, vintage stuff, dime and quarter boxes and other oddities.
Focus is important when you're collecting and pursuing a goal.
If you make some of those hard decisions now, you can be ready for when July 31 arrives and the 2019 National Sports Collectors Convention kicks off.
And should you be chasing something that's outside of your usual price range, it also gives you lots of time to work out a budget and start setting some money aside.
Planting Seeds with Other Collectors
Going to the National is fun. Experiencing it with friends is better.
With all the planning involved, especially if you're coming from outside the Chicago area, it's never to early to start dropping hints with friends and family you might want to go with. It shouldn't be long before you can start sorting the yeses from the nopes from the maybes.
This might also mean altering some of your plans like travel and hotel if you're going to split costs and share a room (and have more money for cards).
When you're asking people, don't just go with your collector friends. You might no someone who used to bust packs back in the day (whatever decade that was) who might have a renewed interest in the hobby again. And there are few places like the National to reignite that fire.