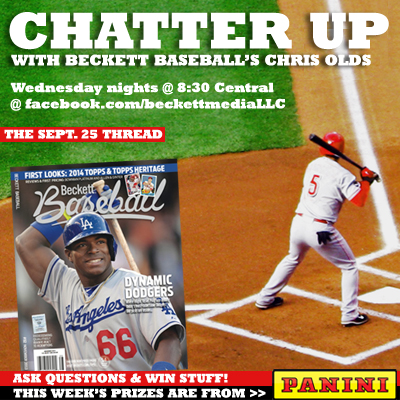 Join Beckett Baseball's Chris Olds for this week's Chatter Up over on the Beckett Media Facebook page on Wednesday night at 8:30 Central. Thanks to Panini America for this week's prizes — pack lots of 2013 Cooperstown baseball cards will be going to this week's winners.
(Click here to find the image above and leave an early comment there if you can't make it.)
If you miss the chat, be back on the page next week.