Original Garbage Pail Kids wrappers are the best kind of gross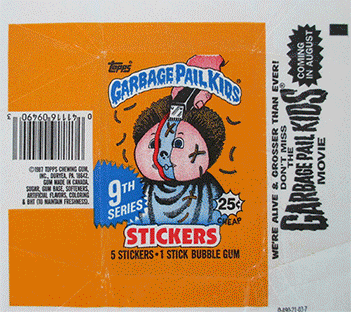 By Ryan Cracknell | Hobby Editor
Wax wrappers are a largely forgotten art form. Even when we had them, we took them for granted. They were the wrapping paper for the present we wanted inside. Wrappers were the final barrier between us and cardboard treasure. Back then, wax wrappers were garbage and little more. But, if they don't look great in hindsight. Original series Garbage Pail Kids wrappers are a particular classic.
Spanning 15 series from 1985 through 1988, Garbage Pail Kids wrappers solidified Adam Bomb as an icon of not only trading cards but 1980s pop culture. Unless you jumped on early or had a network of people to trade with, you might have missed his card in the Series 1. But with the GPK mascot on the first five wrappers, you still knew who he was.
Starting with Series 6, a revolving list of characters graced the wrappers. They might not be as memorable as Mr. Bomb but they've still got that pop art appearance about them. The bright colors are accentuated even more the closer you look and the dots start to emerge.
The nostalgia behind vintage Garbage Pail Kids wrappers goes beyond the character and logo on the front. Many of them have ads on the side panels for things like GPK t-shirts and even the ill-fated movie the franchise spawned.
And if you long for the days of gum that's as pink as the Series 1 wrapper, there's you list of ingredients. One takeaway there is the fact that whatever BHT is, it never did its job of "maintaining freshness" very well.
Because Garbage Pail Kids were so popular for much of their original run, wrappers are still fairly readily available. They're not worth much (remember, they were intended to be garbage) but they make a nice compliment to a complete set.
We've put together a gallery of Garbage Pail Kids wrappers from all 15 of the original series so you can travel back to a time when you couldn't wait to get rid of them.
Garbage Pail Kids Wrappers – Original Series 1-15
While slight variations of wrappers do exist, each series has the same general design. We're showcasing one of each wrapper below rather than all the variants.
And if you want to shop for Garbage Pail Kids, you can find plenty from all eras in the Beckett Marketplace.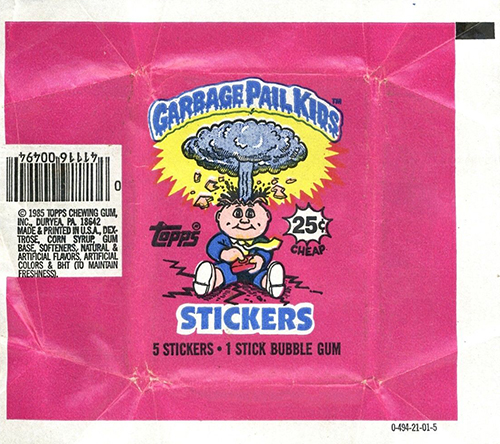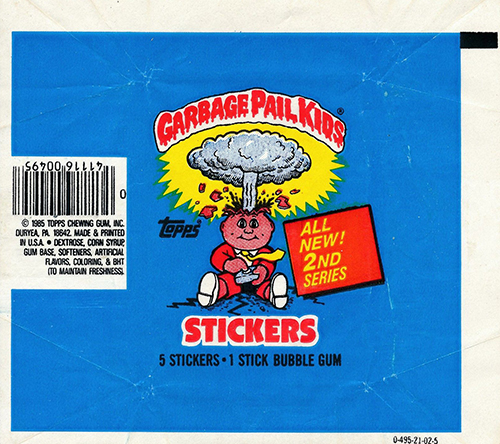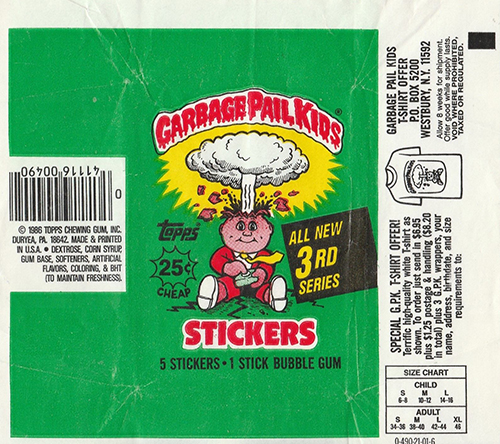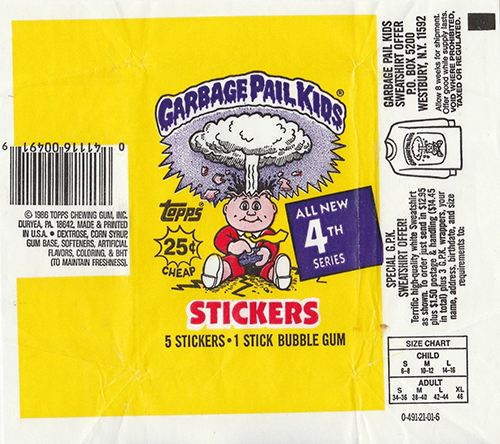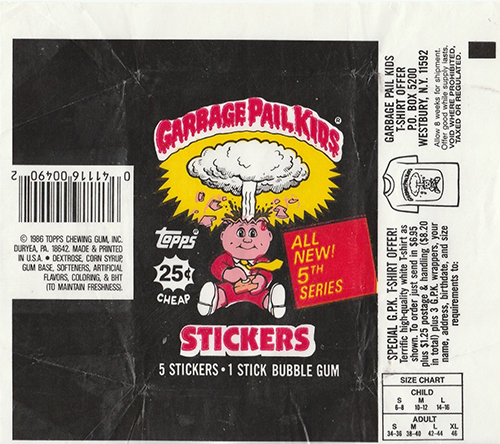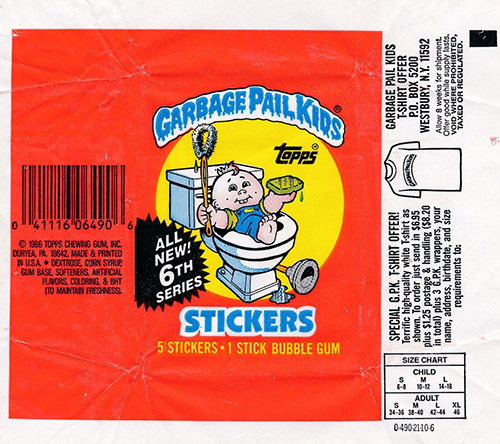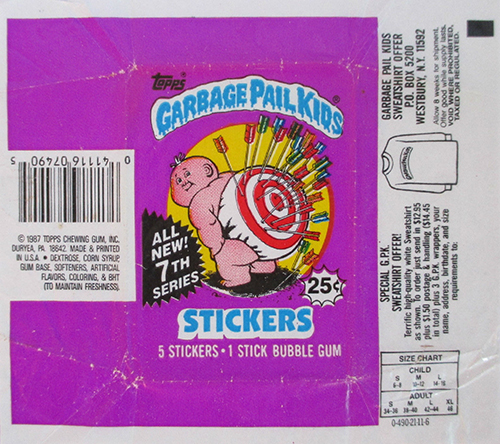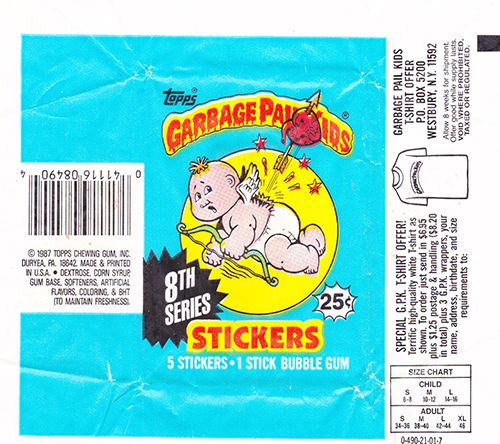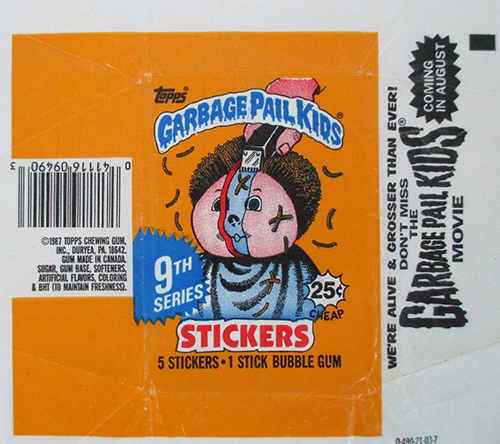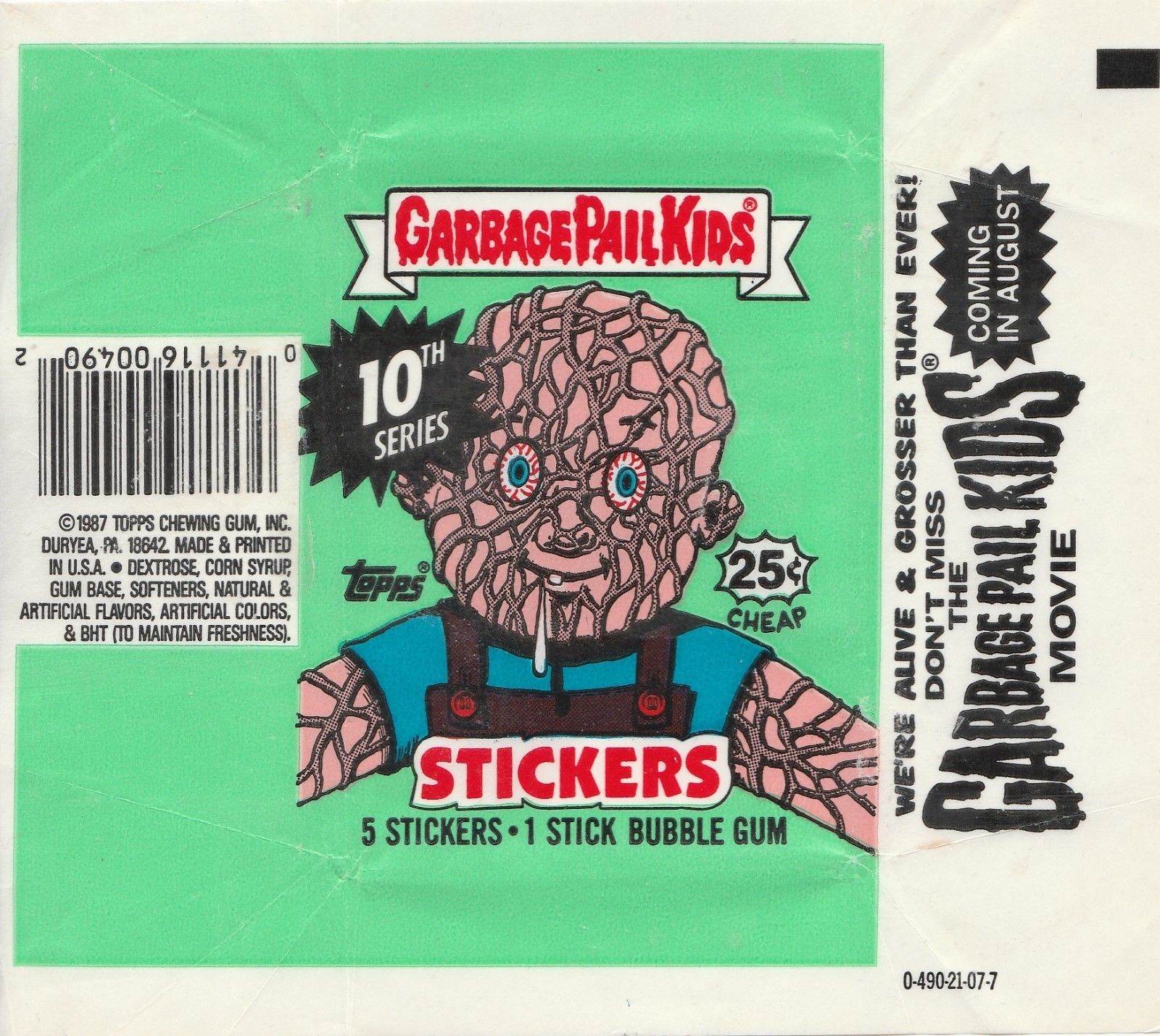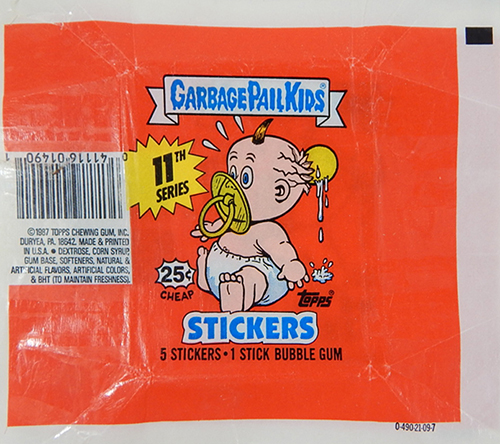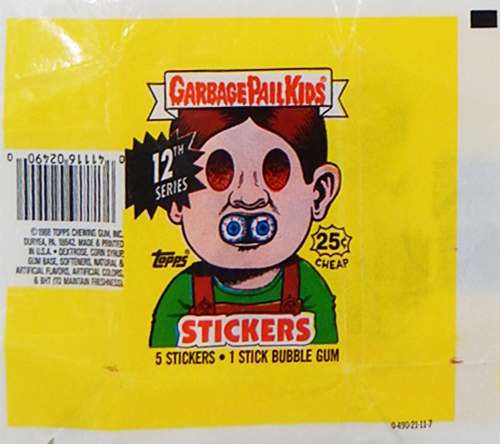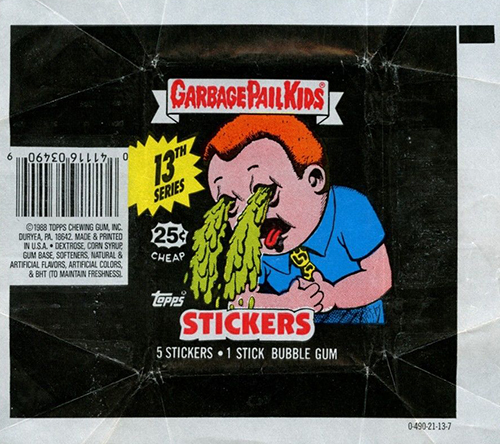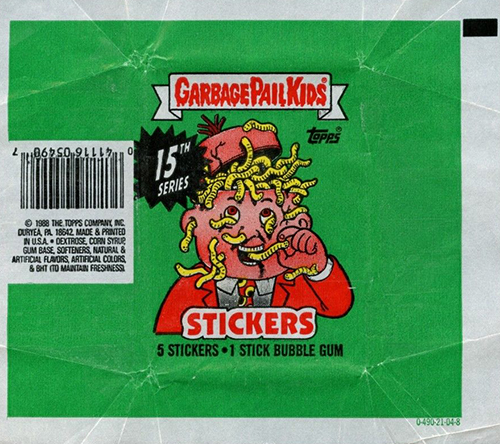 Comments? Questions? Contact Ryan Cracknell on Twitter @tradercracks.