Garbage Pail Kids binders celebrate classic characters and 30 years of boogers
When it comes to entertainment trading cards, binders are commonplace. At least, a lot more so than on the sports side. It's the norm for a non-sport set to get an album of some sort. Garbage Pail Kids isn't the norm — but it's getting there. 2015 Topps Garbage Pail Kids 30th Anniversary now has not one but two different binders. Topps has also expanded their line of GPK binders that aren't necessarily specific to one release.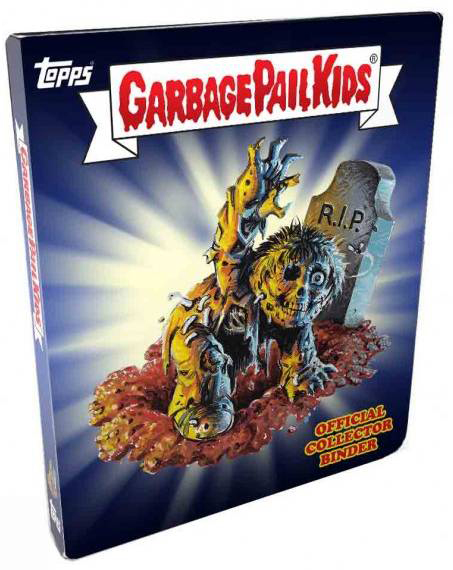 Available exclusively through Topps' website, the 30th Anniversary binders each have an exclusive card. The others don't have any cards, but they are extremely limited.
2015 Topps Garbage Pail Kids 30th Anniversary binders come in two colors, blue and pink. The blue album has a bonus sticker featuring Marie Baguette, a spoof of Marie Antoinette. In standard GPK fashion, the card in the pink binder has the same image but a "b" name, Let Them Eat Kate. No production run was announced for these.
The other four new binders carry on from previously released albums and are numbers 17 through 20 in the limited edition run. Dead Ted (17), Potty Scotty (18), Brainy Janie (19) and Up Chuck (20) are some of the most recognizable Garbage Pail Kids from the line's earliest days.
These four binders have a limited production run of 100 copies each.
All six of the new binders have padded covers and carry a price tag of $19.99.