Game-used memorabilia cards are still cool — if they are creative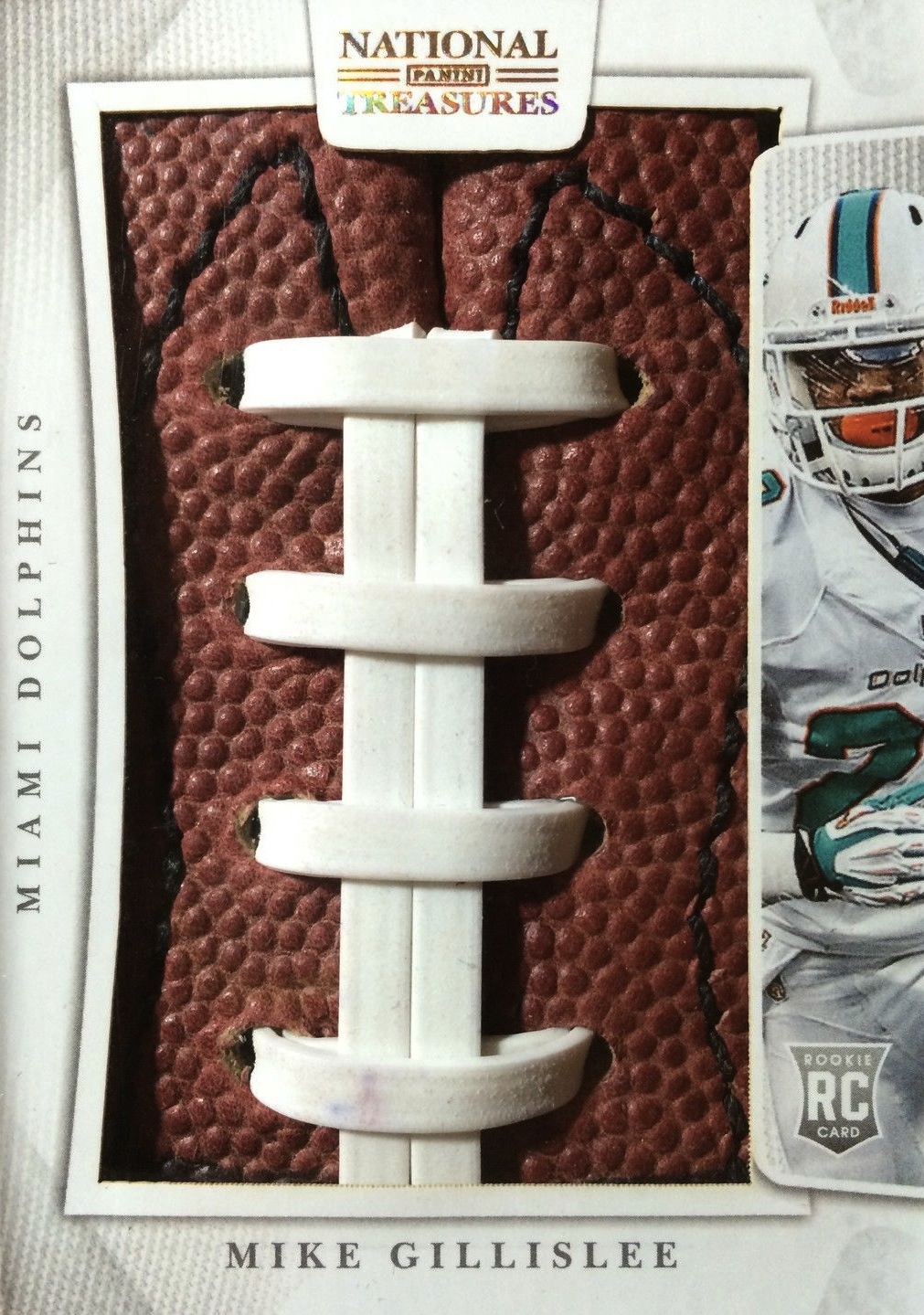 By Chris Olds | Beckett Sports Card Monthly Editor | Commentary
It's no secret to many collectors that some of the mystique of game-used memorabilia cards has worn off a bit through the years — you know, the nearly two decades since pieces of game-used items started appearing inside our cardboard.
It seems like everything has made its way from a sports field or arena and into cards — well, nearly everything — but it must be said that game-used also has begun to reinvent itself in the last few years, too. Some of the best-designed and most-creative cards of the last decade have been of the game-used variety.
And that's a promising sign for us all.
Sure, there are still plenty of plain, white swatches that count as hits in boxes from every manufacturer, but that doesn't always have to be the case. In fact, in some ways, the strategies of at least one company — fewer mem cards in some spots, more creative alternatives in others — have had me looking more intently at cards from sports that I might not have normally collected. Why? I like cool cardboard whether it be game-used, event-used or — gasp! — even a ManuRelic (though those aren't as high on my radar, despite being more creative).

I have been known to buy a memorabilia card or two if I like the contents within or the card design strikes me as creative — something I hope you can relate to. (When the price is right, of course.) That's also something that I think can resonate more easily with non-collectors or novices than a check-mark quality autograph — a different trend that perhaps might be happening more and more as our hunger for ink hasn't waned like it has for the plain, white swatch.
We've seen some crazy multi-panel, multi-piece booklet cards emerge from packs in recent months and we've seen some impressively expensive and difficult pieces of memorabilia put into cards, too. (Hello, ice skates. I'll meet you in my game-used card collection … someday.) It's the kind of stuff that will spawn The Next Big Thing as people continue to rethink and envision the future of cardboard.
On one recent day, I picked up a 2014 National Treasures Rookie Football and Lace card for a sport and a player/team that I don't collect from a brand that's too expensive for me to buy. Heck, it shows a player who may never play another game in the NFL and it doesn't matter to me. Why? Cool card, and the price was right … unlike the box. As you can see above, those jumbo cards feature the laces from a football used at the NFL Players Rookie Premiere and there are only four cards made per player for 40 players. So, only 160 cards exist — and they clearly aren't found in every $500 NT box — and finding one on my budget was fun. Seeing the card in-person will be the next cool thing when it arrives to be a unique inclusion in my collection simply because of what it is — not who it shows.
It'll take a bit longer for me to track down one of the 24-piece National Treasures Treasure Chest cards from the newly released hockey set. That's literally a four-panel booklet card that's the antithesis of the Football and Lace — a creation so dense and jam-packed that there are 24 tiny swatches inside yet it's still really impressive. They aren't as pricey as you might think, either, though that could change if the hockey-challenged like me start picking them off.
Booklets are a completely different animal where the possibilities become more interesting — a trend of their own working alongside the game-used reinvention. It seems like every card company has explored using booklets in recent years and they have been found in all kinds of products — but only a few with higher price tags make them regular inclusions. (That's the economics of card-making — they do cost more to make in both labor and the pieces that can be included.) The Playbook Armory book above? I saw it for the first time tonight while looking at other booklets with creations not the norm. Not only does it include some nice swatches and variety of items, but that booklet design is perhaps the next step card companies need to take. One of these might come my way sooner than later — just because.
From a card company perspective, these inclusions are more time-consuming and more costly than the plain, white swatch. But I like to think that they are worth it. Their canvas is our cardboard and their creativity is what we collect — no matter whether the pieces are simple or complex.
I'd like to think that collectors respond to quality — and the next issue of Beckett Sports Card Monthly, which is The Game-used Issue — is one where we'll explore all of this and more.
Here's hoping you check that out — and some of the cool cardboard found inside.
What's your coolest memorabilia card? Tell us in the comments … 
Chris Olds is the editor of Beckett Baseball and Beckett Sports Card Monthly magazines. Have a comment, question or idea? Send an email to him at colds@beckett.com. Follow him on Twitter by clicking here.