Game-Used Babe Ruth Jersey Sets World Record with $5.64 Million Sale
If you're wondering what the most valuable piece of sports memorabilia to be sold in a public sale, it's a game-used Babe Ruth New York Yankees jersey. Selling for $5.64 million (with buyer's premium) by Hunt Auctions on June 15, 2019, the gray road jersey dates from 1928-1930.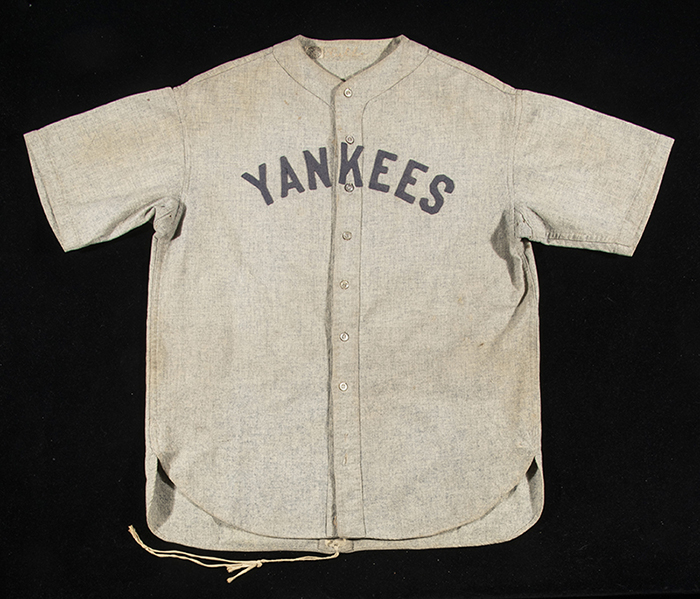 The auction took place at Yankee Stadium and included hundreds of items, many of which came from Ruth's family.
According to the jersey's description, Hunt Auctions believe this is one of six Babe Ruth Yankees jerseys to exist. These came out at a time when usually only a couple home and road jerseys were issued each year.
The extensive 28-page certificate of authenticity from SGC breaks down research into the jersey including tags, sizing, stitching and more. Ruth's name is stitched into the collar.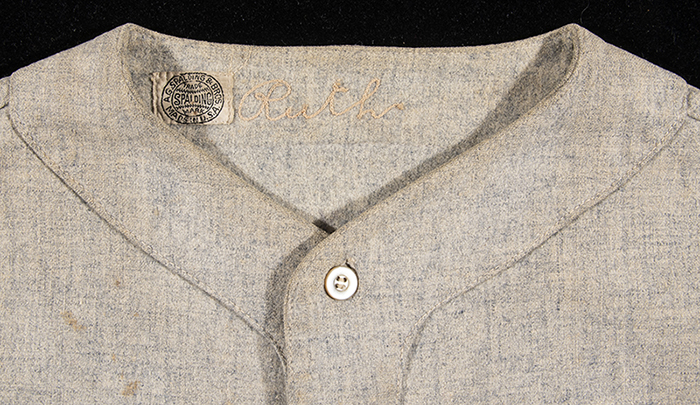 His number 3, which would have originally been on the back is missing. However, research shows evidence of it once being there.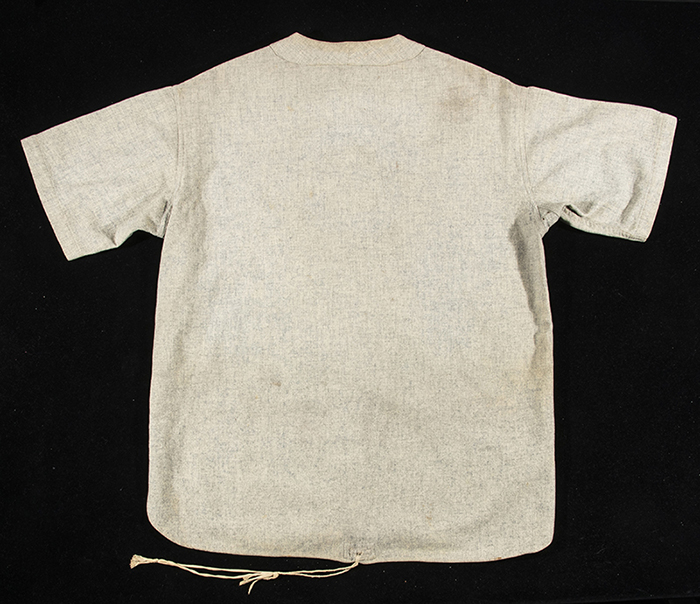 Among the other pieces sold at the auction was an autographed Lou Gehrig photo inscribed to his teammate,
"Babe-
May I always prove deserving of your friendship,
Cordially
Lou Gehrig"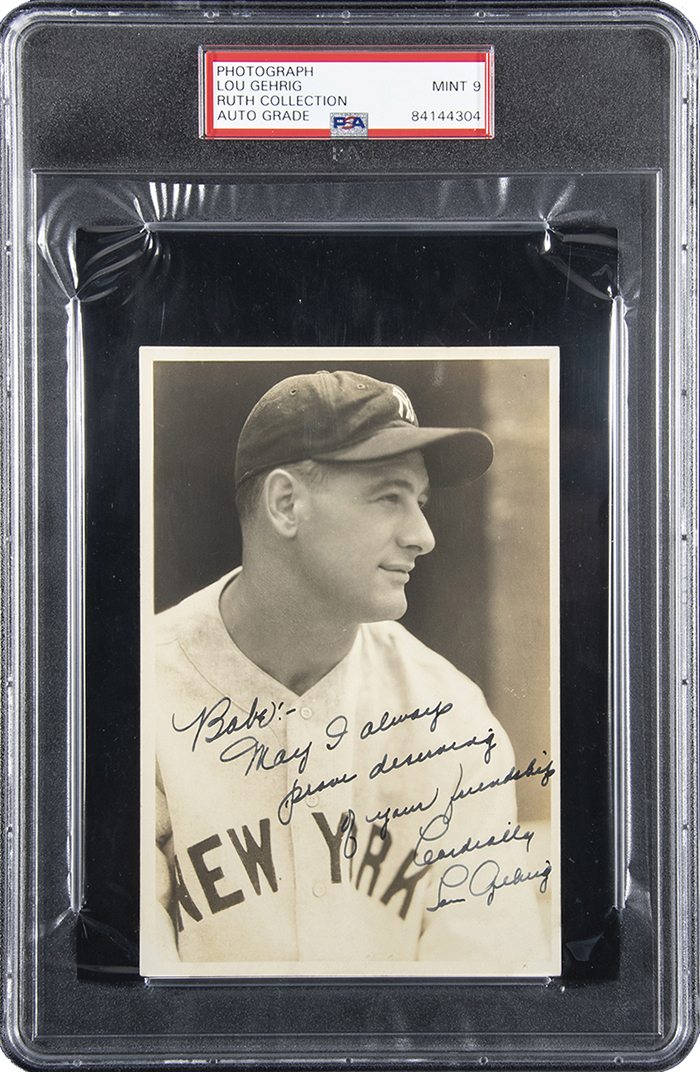 It went for $480,000 including the buyer's premium. Three other items hit six figures with a few more coming close.
The previous high for a piece of sports memorabilia was $4.42 million. It, too, was a Ruth jersey, this one from 1920. It sold in May, 2012 through SCP Auctions.